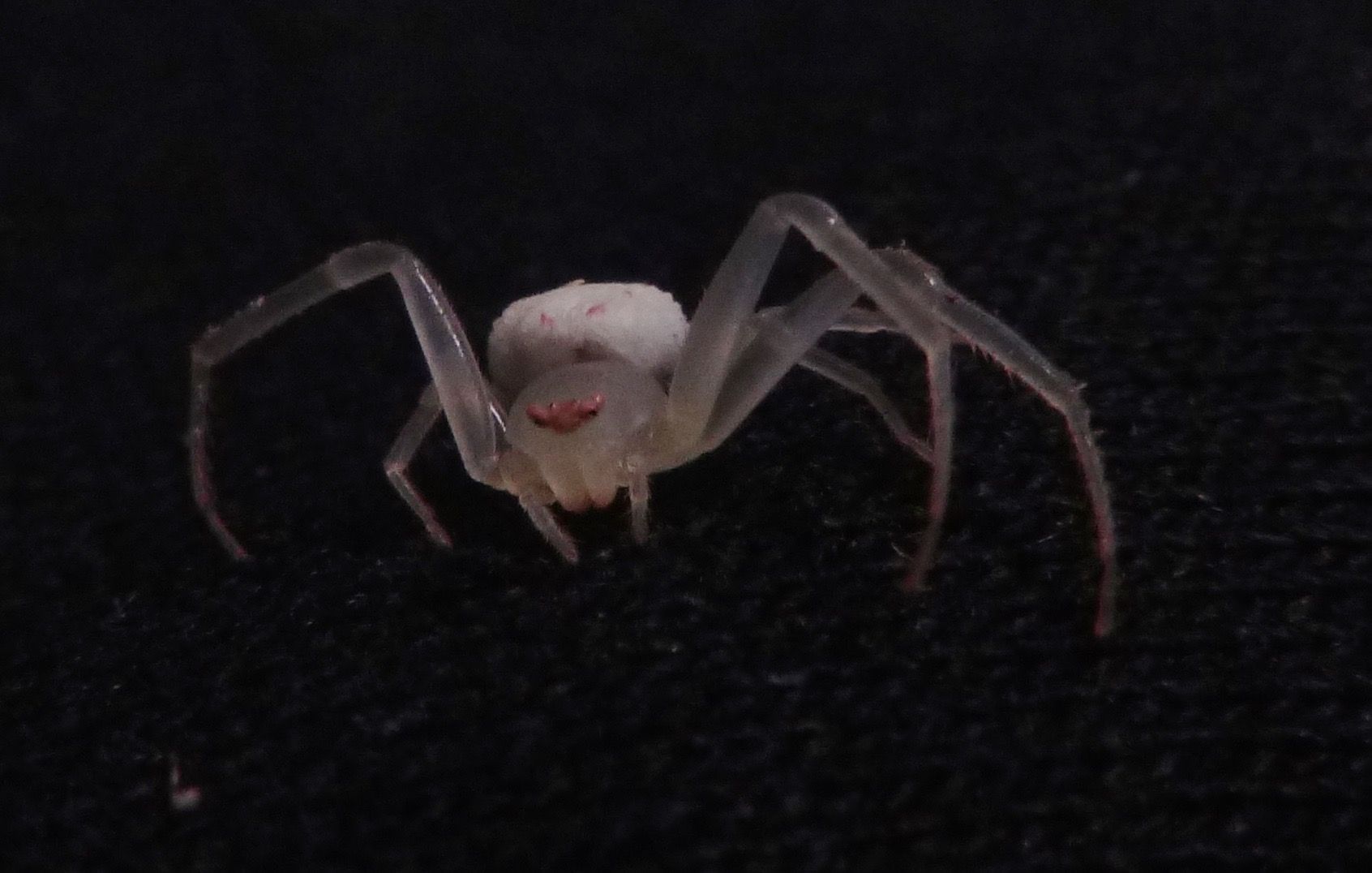 It was a hot sweaty day and I was carrying a full armload of stuff from the hot sweaty stuffy AAZK loft. I set down my load and felt up to brush away a drop of sweat from my face. The drop was more solid than I expected, and this droplet of a spider fell to the floor.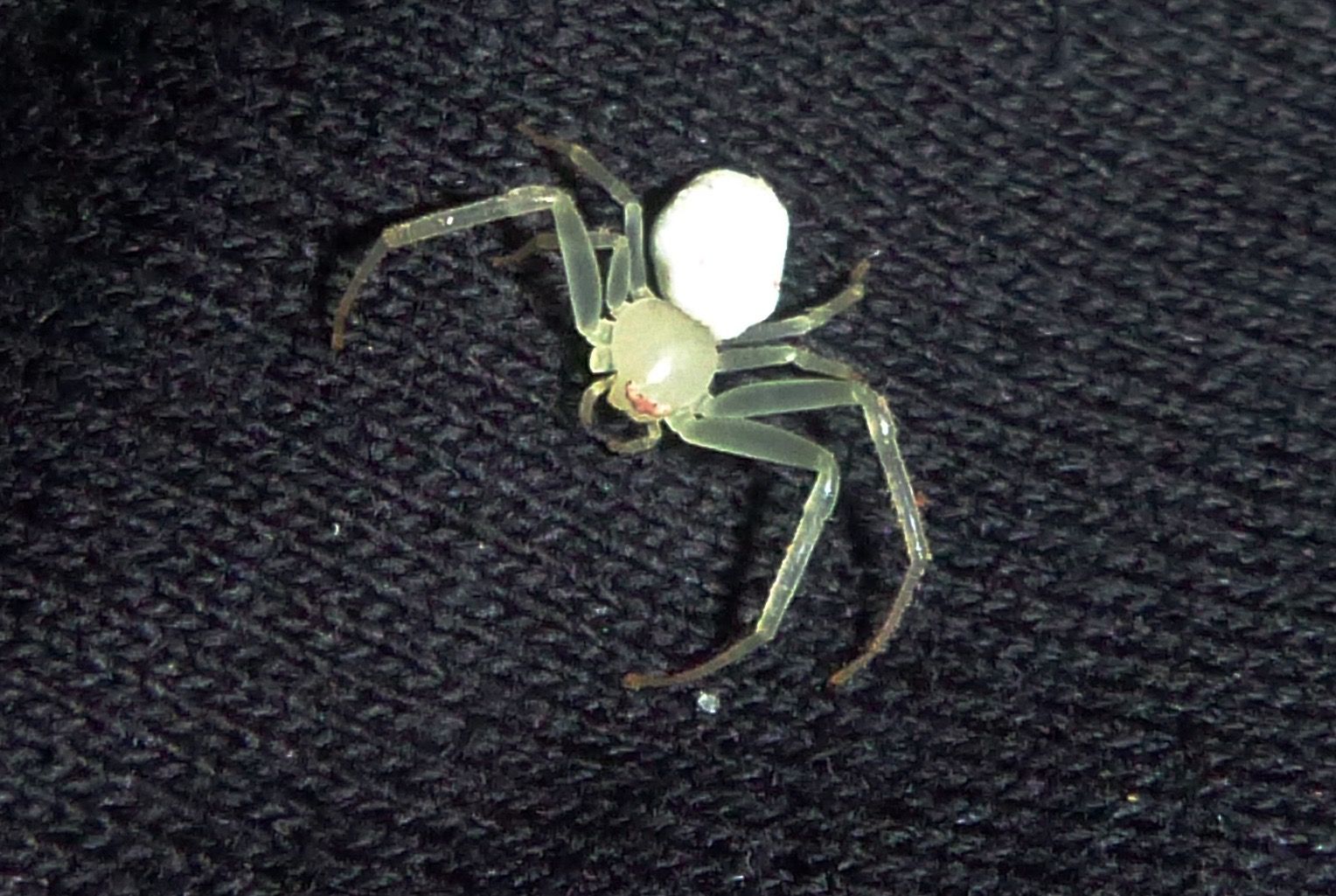 I felt bad for my rough handling--was I responsible for that missing right foreleg? This appears to be a small member of the Thomisidae* family of crab spiders. These spiders typically wait on flowers to ambush predators. Why it was on my sweaty face I'll never know.
* Thomisso = old Greek "whip"
Current Music:

Elvis Costello - Accidents Will Happen
Latest Month
December 2016
S
M
T
W
T
F
S
1
2
3
4
5
6
7
8
9
10
11
12
13
14
15
16
17
18
19
20
21
22
23
24
25
26
27
28
29
30
31