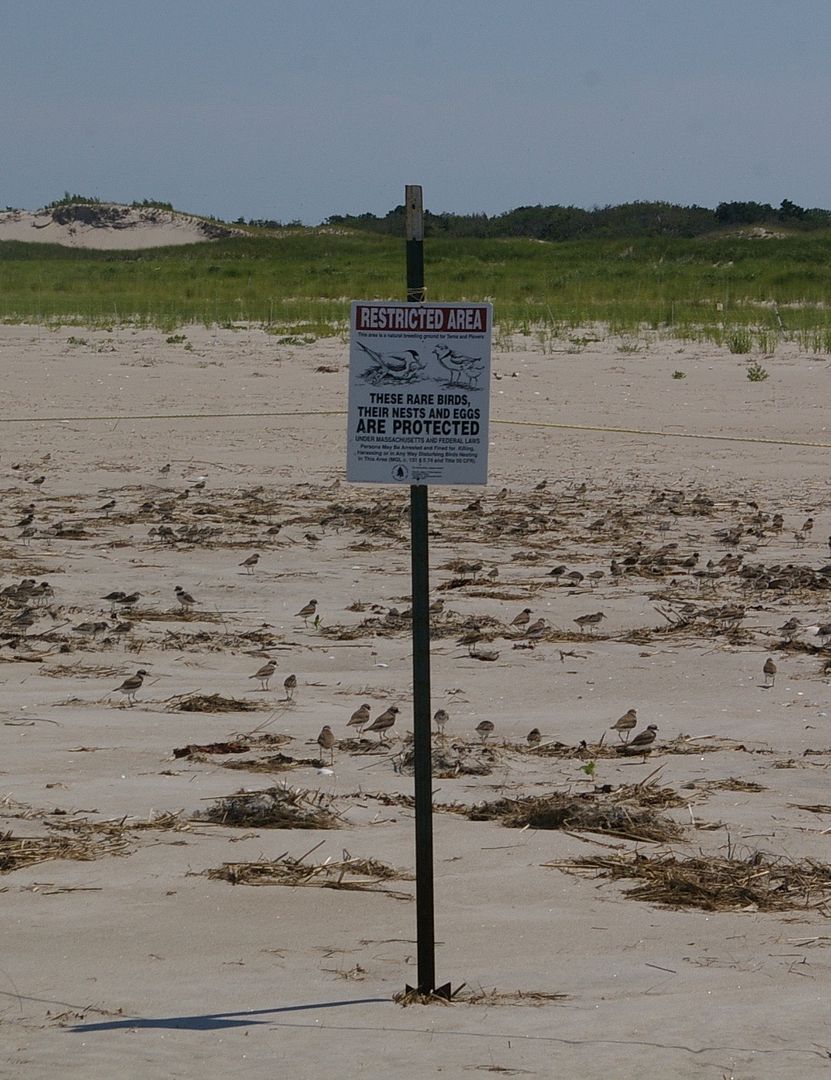 This set of pictures was taken at Crane Beach in Ipswich Massachusetts, a mixed conservation and recreation area. Much of the area between the beach and the dunes is roped off, to help protect the nesting habitat of the state and federally threatened piping plover. We didn't see any of the estimated 40 adult piping plovers
(as of 2006)
that are thought to nest there.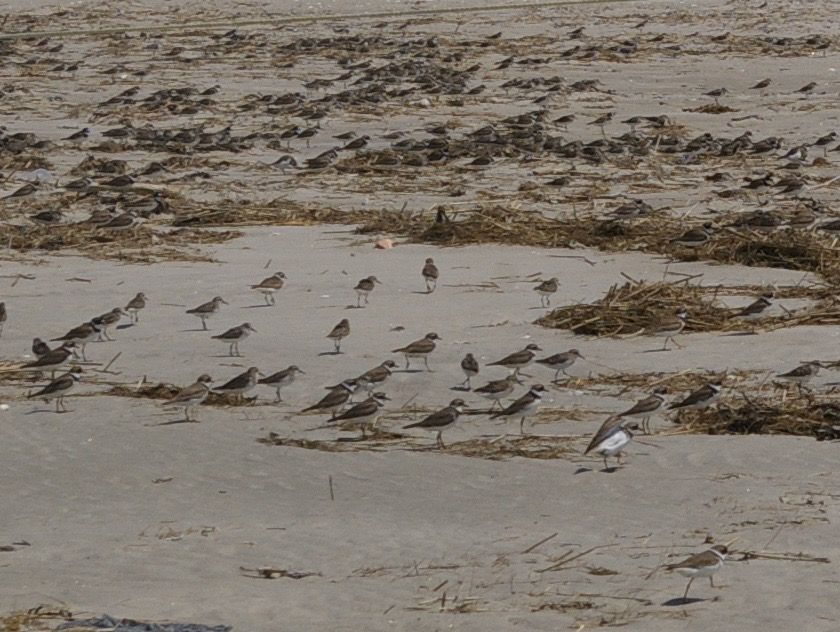 Instead we saw hundreds of semipalmated plovers
Charadrius semipalmatus
*, the most commonly seen plover during the east coast migration. They pass along the coast, stopping in protected spots to pick insects, crustaceans, and worms from the sand and mud. A patient birder might pick out some other species in this crowd--I saw terns for sure, and possibly some small sandpipers.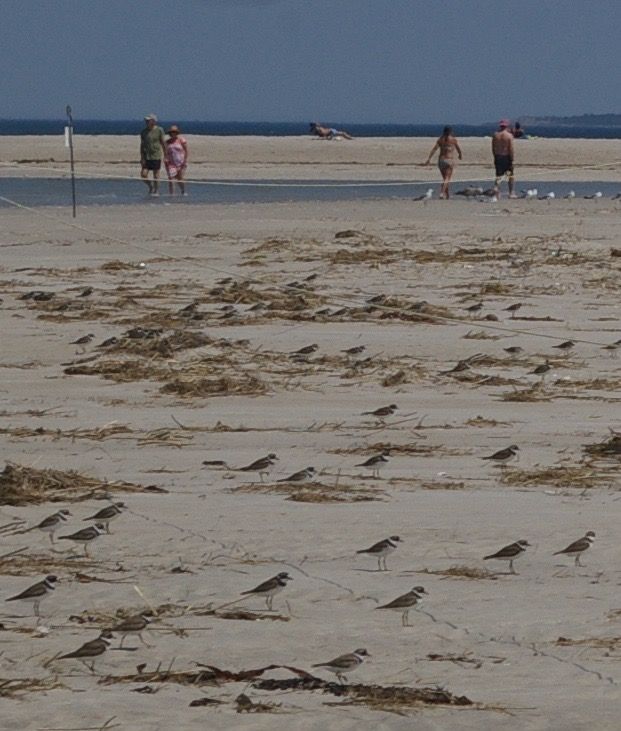 As the tide came in, the space between the humans and the birds narrowed. I was thankful for the roped off area, giving the plovers their own territory. Many plovers nest on open sand, relying on camouflage to protect their chicks. Vehicles, dogs, and gulls kill many in areas that have too much human traffic. If there were no laws protecting these birds, I'm sure they'd be extinct already.
* Charadrius referred to an old world bird originally, but now is taken to be the generic name for plovers. Semipalmated means that their feed are partially webbed.
Current Music:

Pixies - Vamos
Latest Month
December 2016
S
M
T
W
T
F
S
1
2
3
4
5
6
7
8
9
10
11
12
13
14
15
16
17
18
19
20
21
22
23
24
25
26
27
28
29
30
31