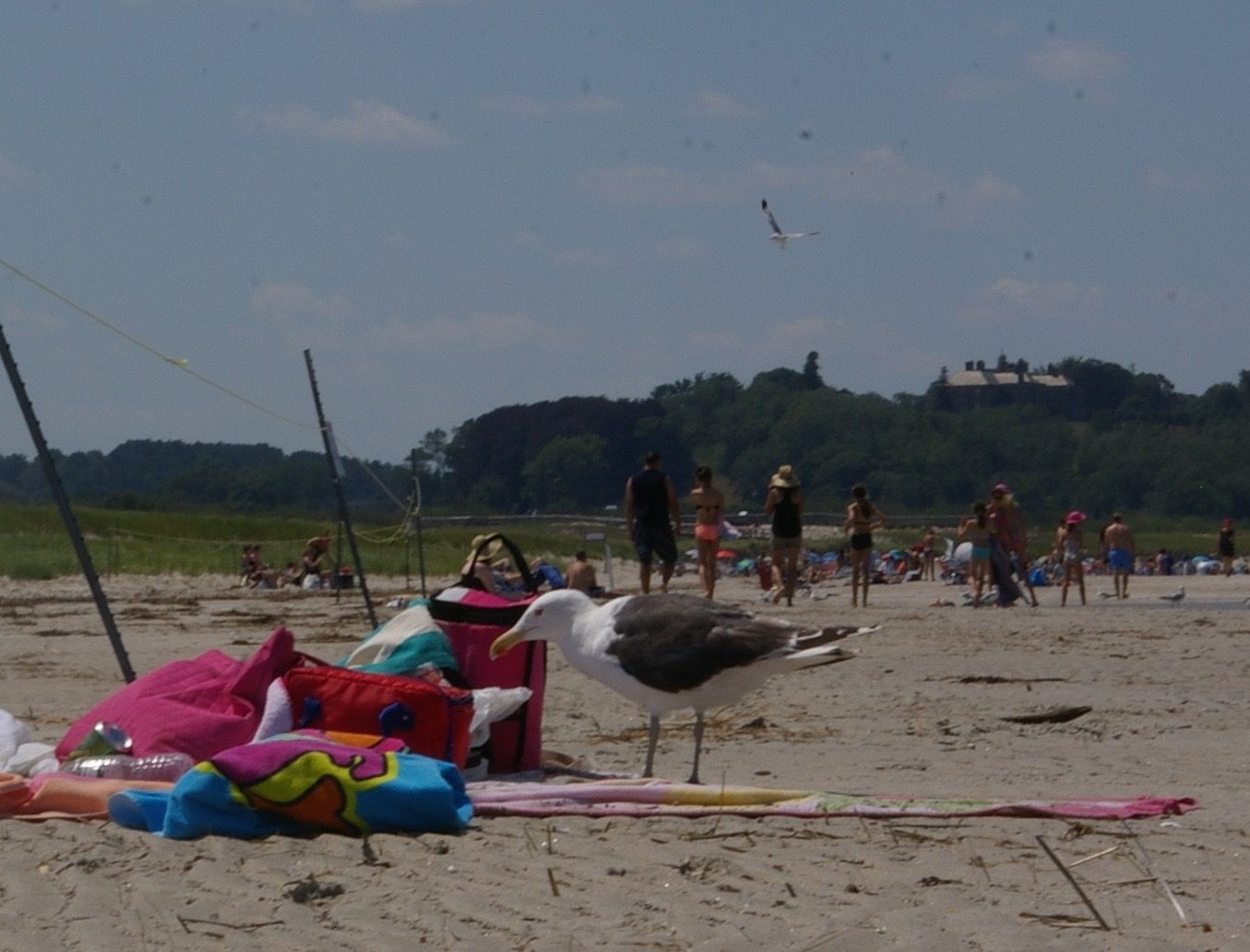 The great black-backed gull
Larus marinus
* is larger still, in fact it is the largest gull in the world, with a wingspan approaching or exceeding 5 feet. They often flock with herring gulls, and are similarly predatory on other birds' chicks. They will quite readily, as the picture above attests, take advantage of human sources of food as well. The great black-backed gull is only found in the Northeast, migrating from the Canadian maritimes to as far south as the Carolinas. They winter as far west as the Great Lakes. They can be found in and around Boston year round.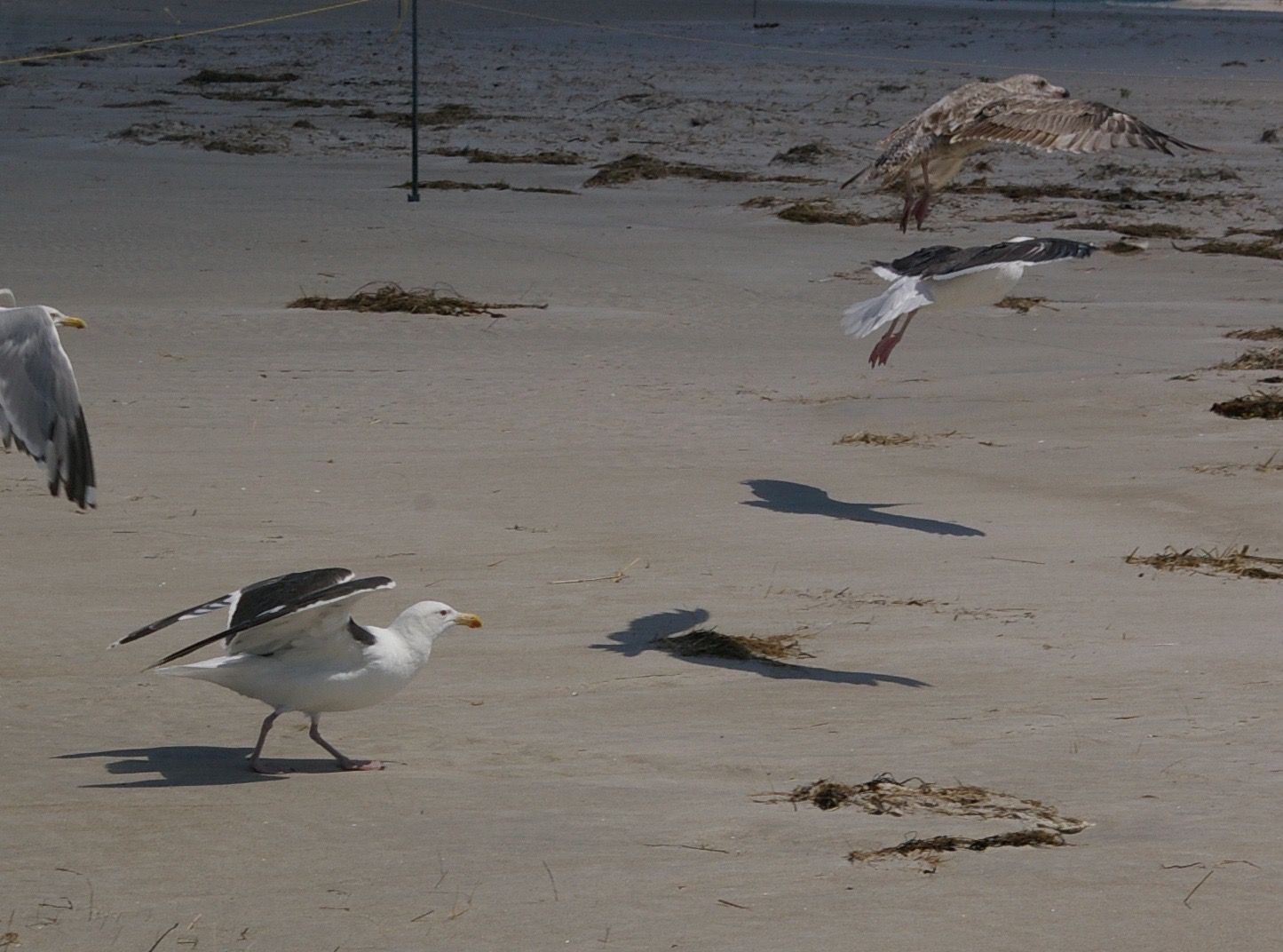 A checkered youngster takes flight with a couple adult blackbacks and a herring gull.
* this is rather embarrassing. It translates to "sea gull."
Current Music:

The Monkees - (I'm Not Your) Stepping Stone
Latest Month
December 2016
S
M
T
W
T
F
S
1
2
3
4
5
6
7
8
9
10
11
12
13
14
15
16
17
18
19
20
21
22
23
24
25
26
27
28
29
30
31