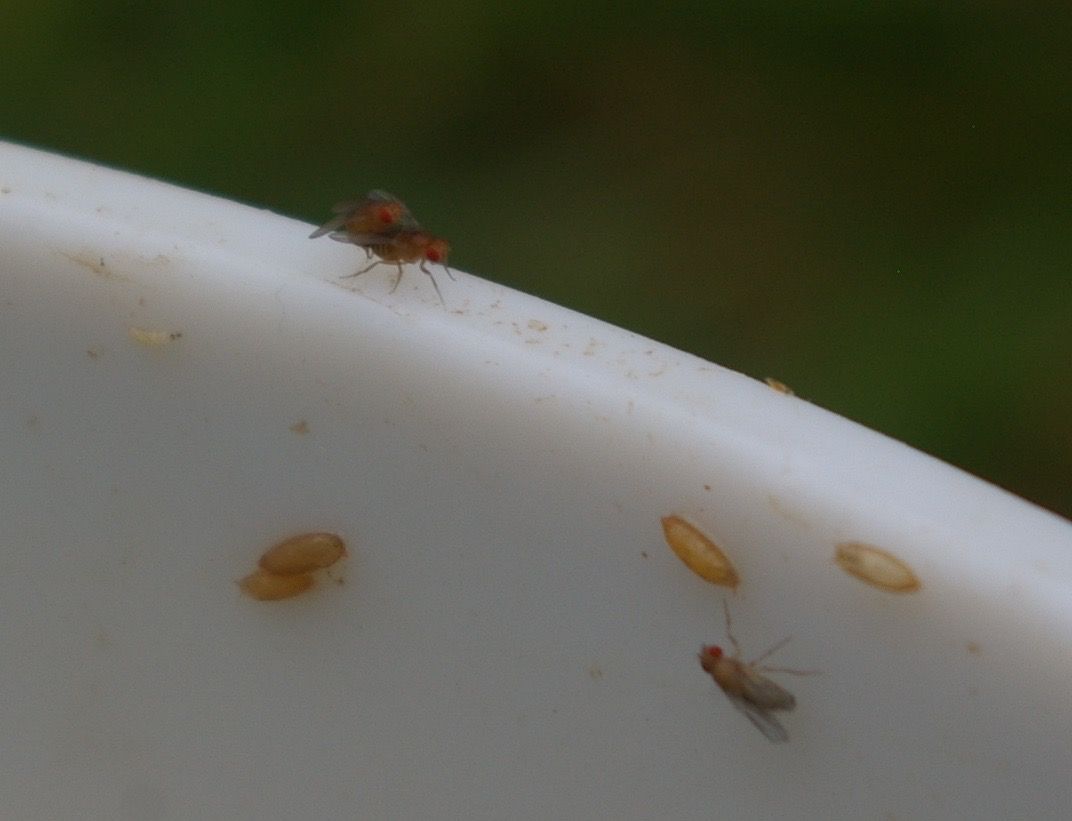 What you see here, infesting our kitchen compost container, is one of the most important animals in human history. The humble red-eyed fruit fly is a tiny pest found worldwide. Its maggots feed on the yeasts that feed on fruit sugars--so anywhere a banana is ripening, or a glass of wine has sat out too long, or some juice was left in a discarded, you will find these vinegar flies circling. Because they are easy to rear in captivity, and reproduce incredibly quickly, they are among the most frequently used lab animals. It is impossible to overstate the contribution this species has made to science.
They have been used in so many papers and studies, that even though their classification has changed--they are no longer taxonomically
Drosophila melanogaster
*, they are
Sophophora
**--that their old scientific name is still used. Nobody wants to go through the hundreds of thousands of uses of
Drosophila
and find and replace them with
Sophophora
.
* "Dew-loving, black belly"
** "Carrier of wisdom"
Current Music:

Sara Watkins - Impossible
Tags:
Latest Month
December 2016
S
M
T
W
T
F
S
1
2
3
4
5
6
7
8
9
10
11
12
13
14
15
16
17
18
19
20
21
22
23
24
25
26
27
28
29
30
31