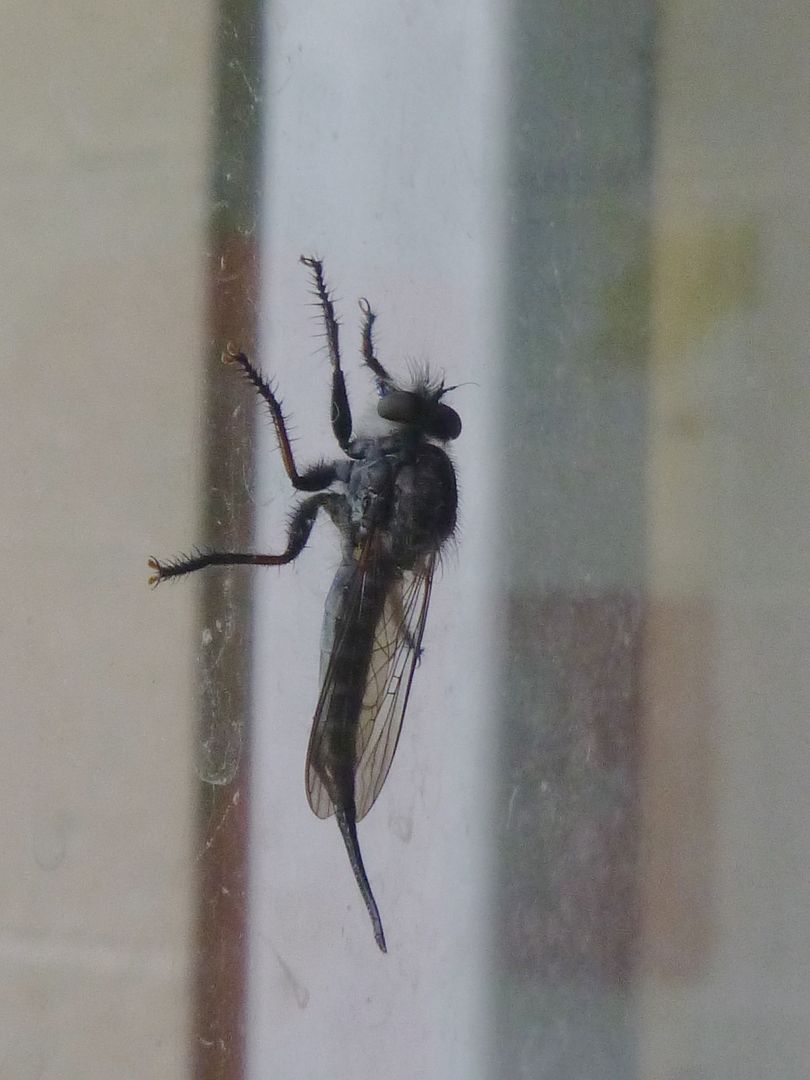 Some people will automatically kill any large fly they see. This is a habit I would very much like to change. The female (note the large ovipositor) on the window here, just needs an assist to get back outside to do her good work. This is a robber fly, family Asilidae*, one of a group of flies that catches other insects on the wing. There are large hairy robber flies that feed on bees, robber flies with bladelike mouths for slicing into beetle shells, and spindly sneaky robber flies that snatch spiders up to eat them.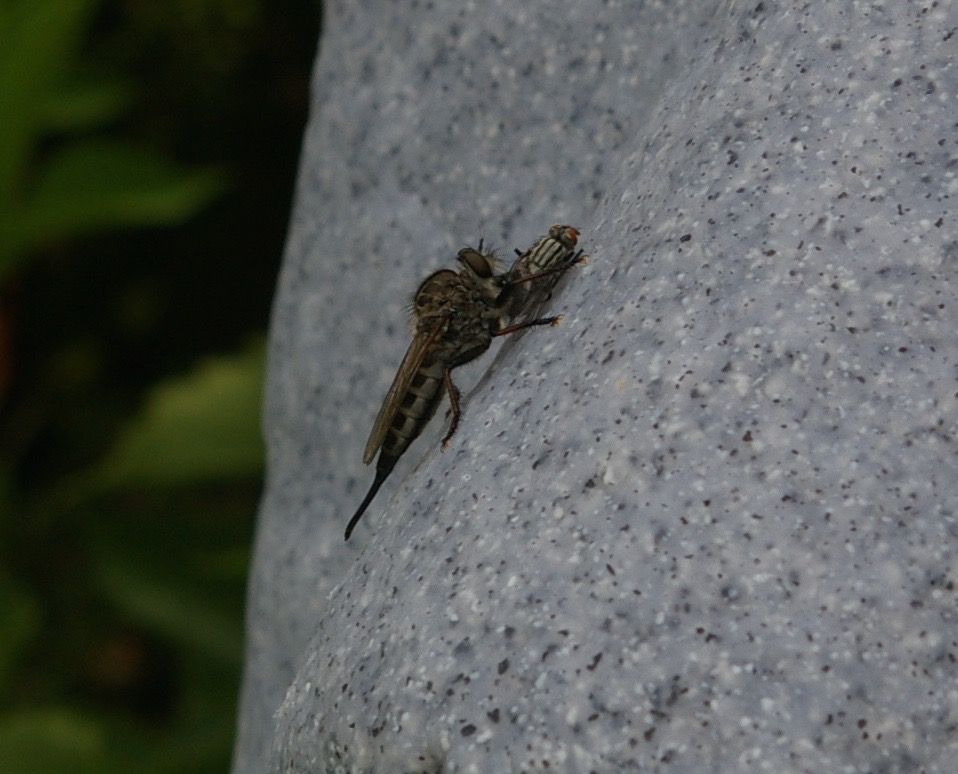 The dexterity involved that enables one fly to catch a fly is amazing to me.
* From Asilus,
"an obscure ancient Latin name for some kind of fly, probably a horsefly."
Current Music:

Metallica - Am I Evil?
Tags:
Latest Month
December 2016
S
M
T
W
T
F
S
1
2
3
4
5
6
7
8
9
10
11
12
13
14
15
16
17
18
19
20
21
22
23
24
25
26
27
28
29
30
31