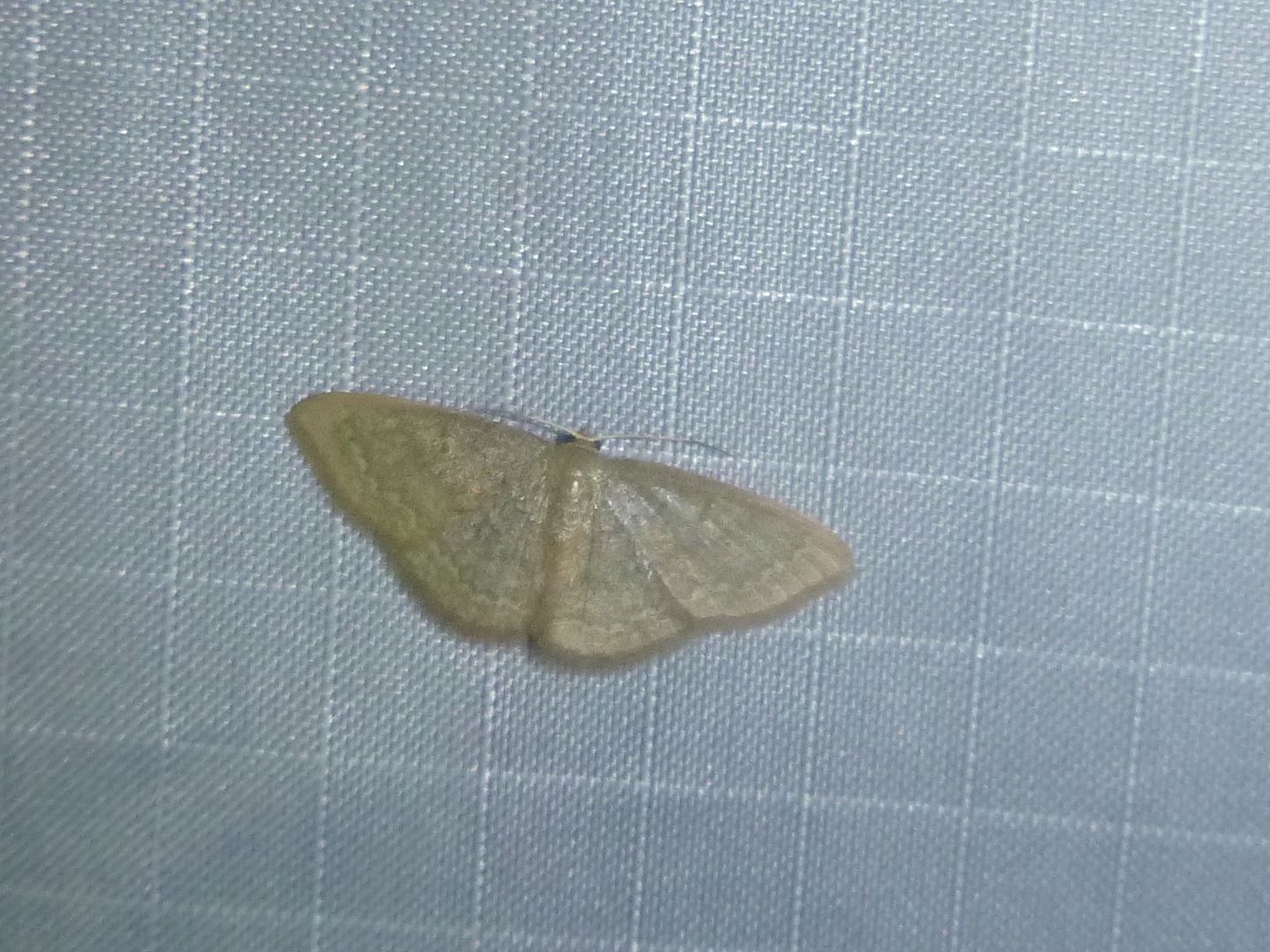 The common tan wave
Pleuroprucha insulsaria
* has probably become much more "common," that is to say abundant, since humans drastically changed the landscape of North America. Its larva is an inchworm, a familiar group of caterpillars that mostly feed on the leaves and needles of various trees. This species also likes to eat a number of weedy plants that human activity favors: goldenrod, smartweed, sumac.
But field observations and experiments show a much more preferred food source--corn silk.
They don't eat enough to be considered a serious economic pest, but appear to be the only member of the Geometridae family to feed on the top US crop.
* I am vexed by this one. "Pleuro" means "side." "Prucha" doesn't appear in any of my references, but pops up as a German surname here and there. The genus was named by a German entomologist, but he died in 1888 and we can't ask him what he meant. "Insulsaria" literally means "unsalted" and probably is meant to convey "foolish" in this instance.
Current Music:

Astrud Gilberto - Tu Mi Delirio
Tags:
Latest Month
December 2016
S
M
T
W
T
F
S
1
2
3
4
5
6
7
8
9
10
11
12
13
14
15
16
17
18
19
20
21
22
23
24
25
26
27
28
29
30
31