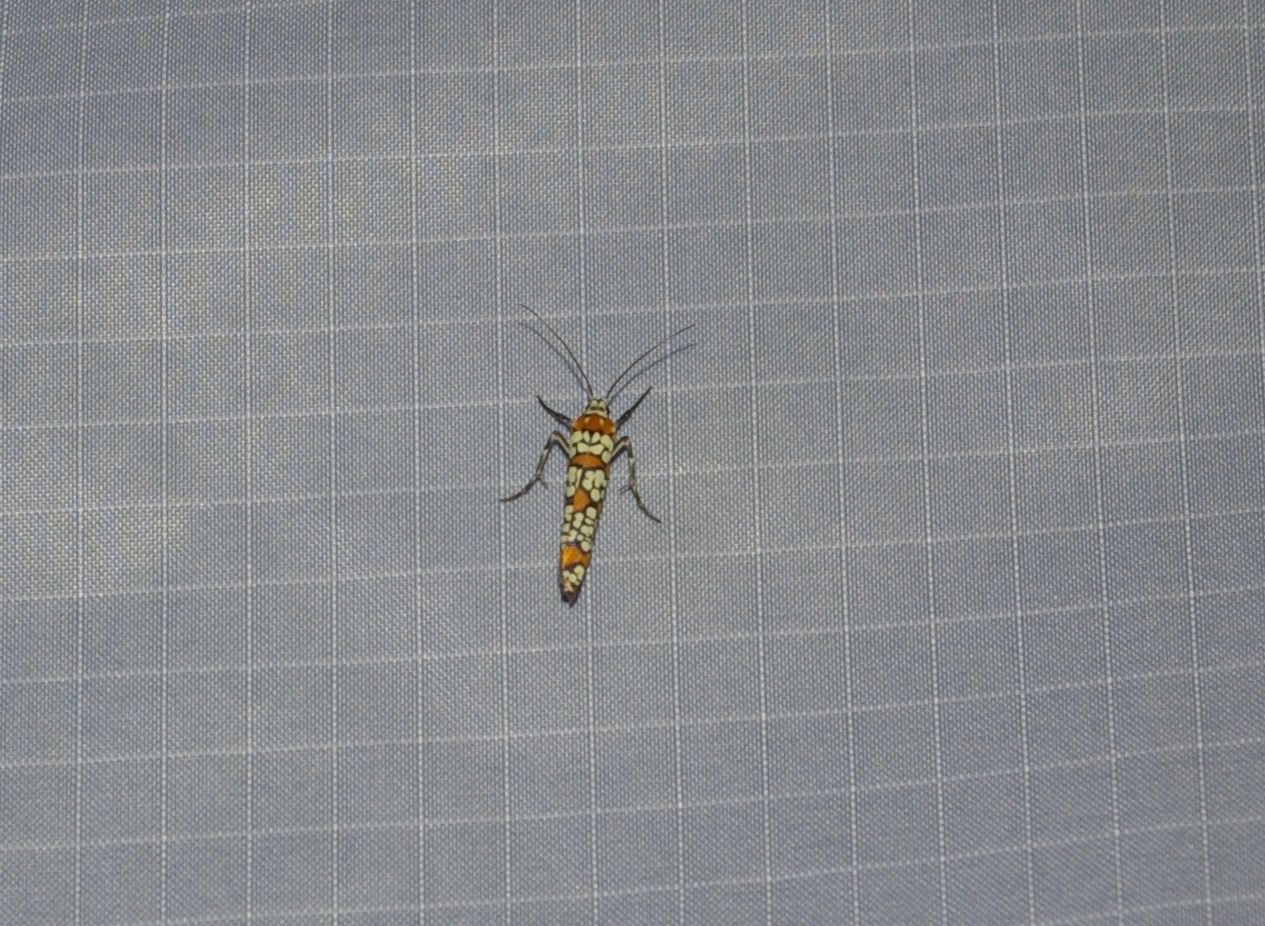 You would be forgiven if you thought this little orange and white moth had a bit of a tropical look to it. In fact, it's thought to native to Florida and points south, its caterpillar feeding on a tropical plant called a paradise tree. So what is it doing in the temperate urban forest of Boston? It turns out that another plant, the tree-of-heaven
Ailanthus altissima
, is suitable food. That turns out to be great luck for the moth now called the Ailanthus webworm
Atteva aurea
* since the tree-of-heaven is an invasive urban dweller that cracks sidewalks and colonizes vacant lots. The moth can't tolerate our nasty winters, and so migrates up from Florida each summer.
*
Atteva = Origin unclear. Speculation: perhaps from Modern English (though obsolete, and dialectical) atter, that from Old English aettor poison, pus, plus Greek suffix eu (or ev) good, well, with an adjectival ending -a. (English atter poison is not related to adder, the snake, incidentally.) This seems semi-plausible, given that the author of the genus was English.
Aurea means "golden."
Current Music:

Stan Getz - Corcovado (Quiet Nights Of Quiet Stars)
Tags:
Latest Month
December 2016
S
M
T
W
T
F
S
1
2
3
4
5
6
7
8
9
10
11
12
13
14
15
16
17
18
19
20
21
22
23
24
25
26
27
28
29
30
31