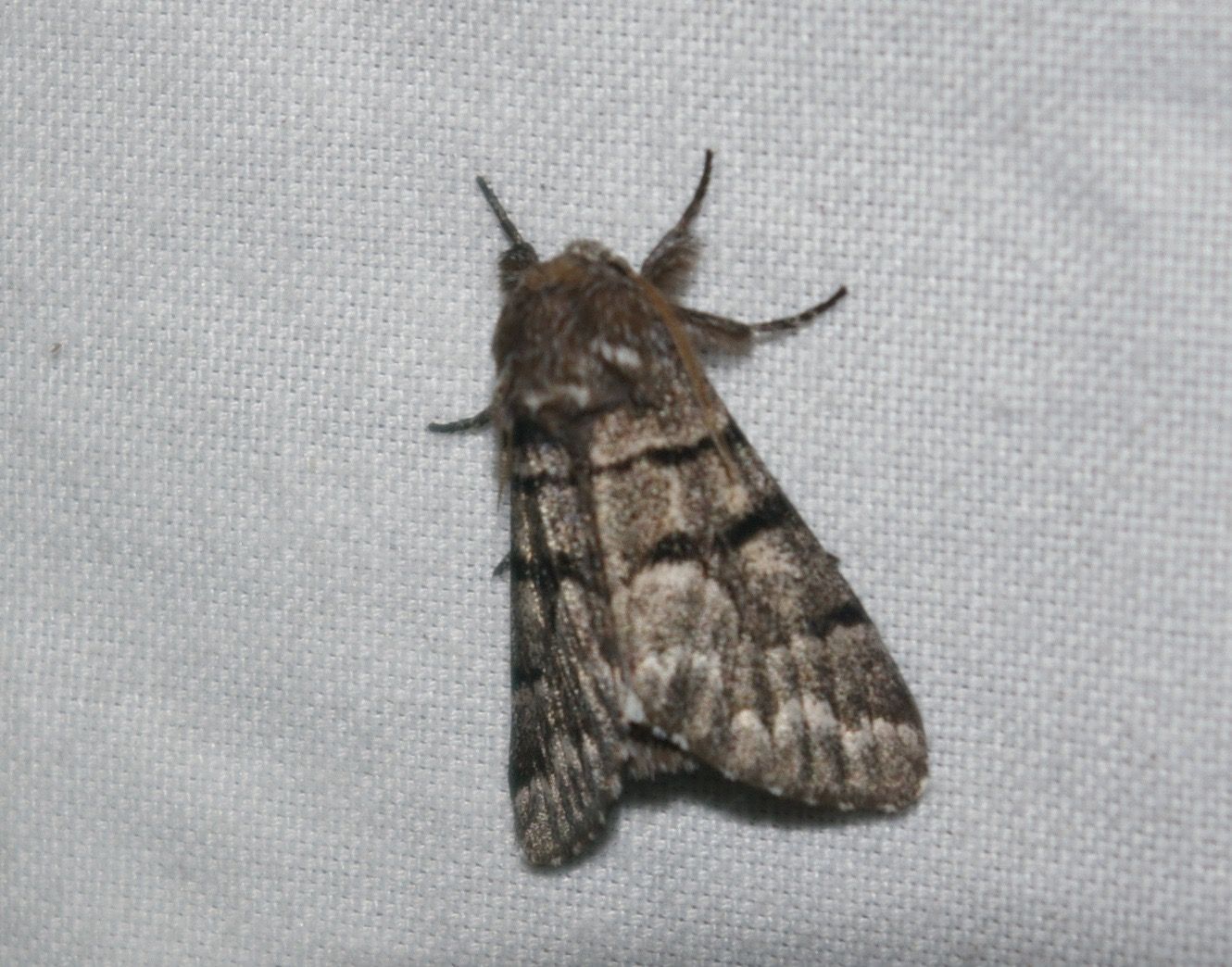 One thing I have noticed about moths, is that in flight they often look like boring gray or tan blurs, but they bear beautiful patterns when still. In this case,
Panthea furcilla
*, the pattern is a tree bark camouflage. The larva of this moth feeds on the needles of pines, spruces, and other conifers.
*
Panthea is from Greek, meaning "of all gods" or something to that effect.
Furcilla = "little fork," doubtlessly referring to a feature that only an entomologist could detect or appreciate.
Current Music:

Cheryl Lynn - Got To Be Real
Tags:
Latest Month
December 2016
S
M
T
W
T
F
S
1
2
3
4
5
6
7
8
9
10
11
12
13
14
15
16
17
18
19
20
21
22
23
24
25
26
27
28
29
30
31