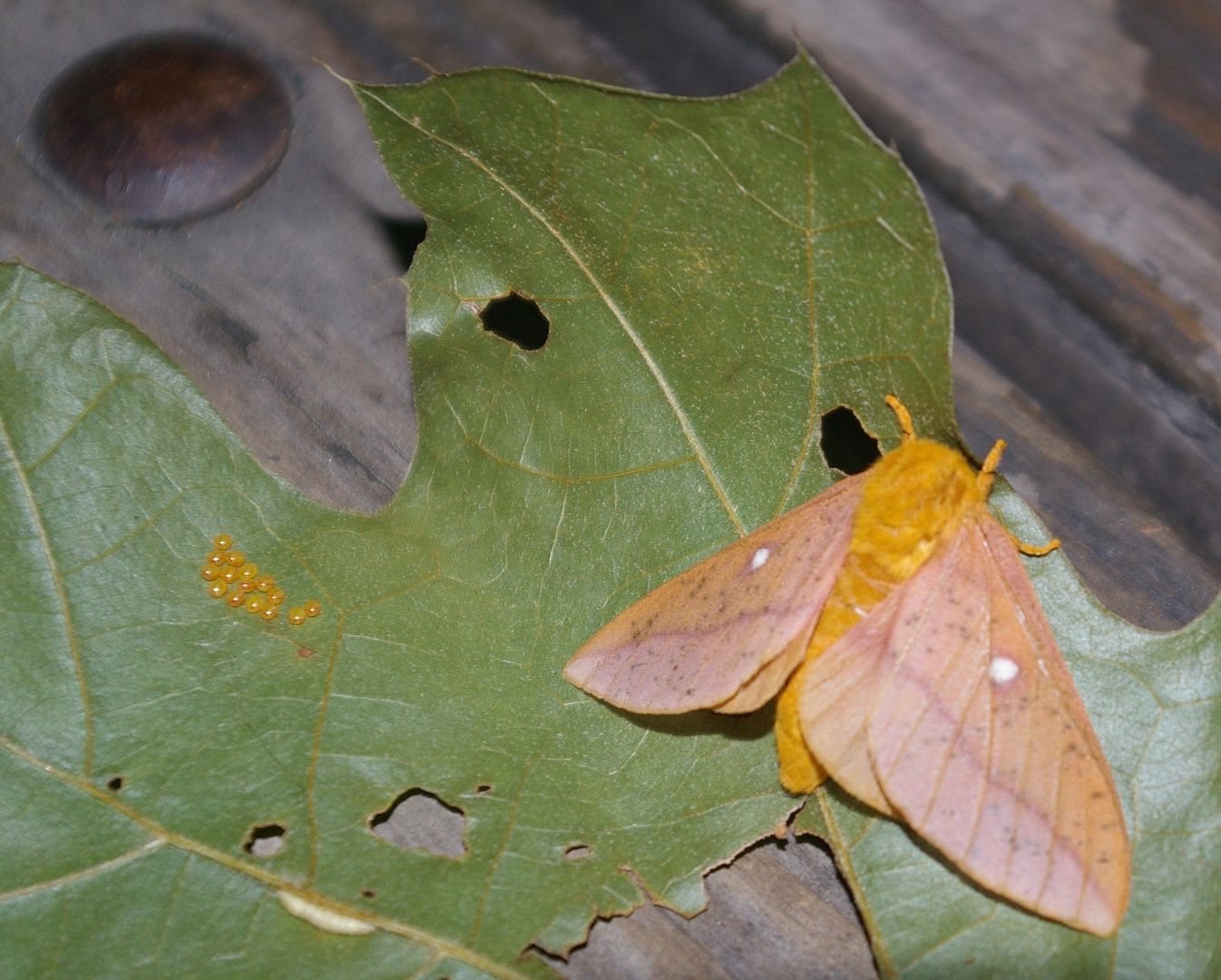 I keep wanting to write something about this being a proud mama and her eggs, but that's sloppy anthropomorphism at best. How dare I deign to guess an insect's emotions? Maybe she's happy to be relieved of the burden and the weight. In any case, there will be many little orange-striped oakworms nibbling the leaf and perhaps a few lucky ones that become beautiful orange-tipped oakworm moths
Anisota senatoria
.* I am amused to see this species (like most of the
mushrooms
I've researched, coincidentally) is actually a species complex of several types distinct enough to be named and studied but not distinct enough to elevate them to the species level (yet). It's good to remember that "species" is an artificial concept that we impose on the living world, because we are terrified of the chaos of the cosmos.
* Anisota,
New Latin, from Greek anisos (ανισος) unequal + ous, ot- (ους, ωτ-) ear (1). This likely refers to the fleshy appendages of the caterpillars.
Senatoria, "gathering of elders," probably referring to caterpillars appearing together in numbers.
Current Music:

The Who - Won't Get Fooled Again
Tags:
Latest Month
December 2016
S
M
T
W
T
F
S
1
2
3
4
5
6
7
8
9
10
11
12
13
14
15
16
17
18
19
20
21
22
23
24
25
26
27
28
29
30
31