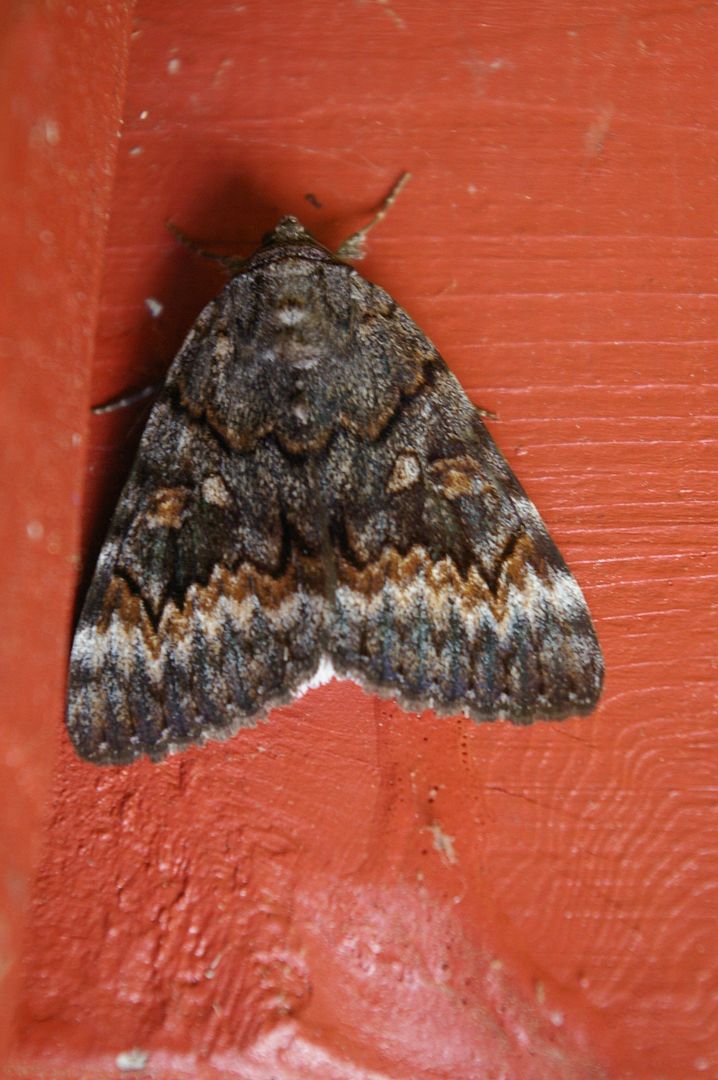 This fairly large (over an inch long) moth was resting on our shed, when I came along and bothered it.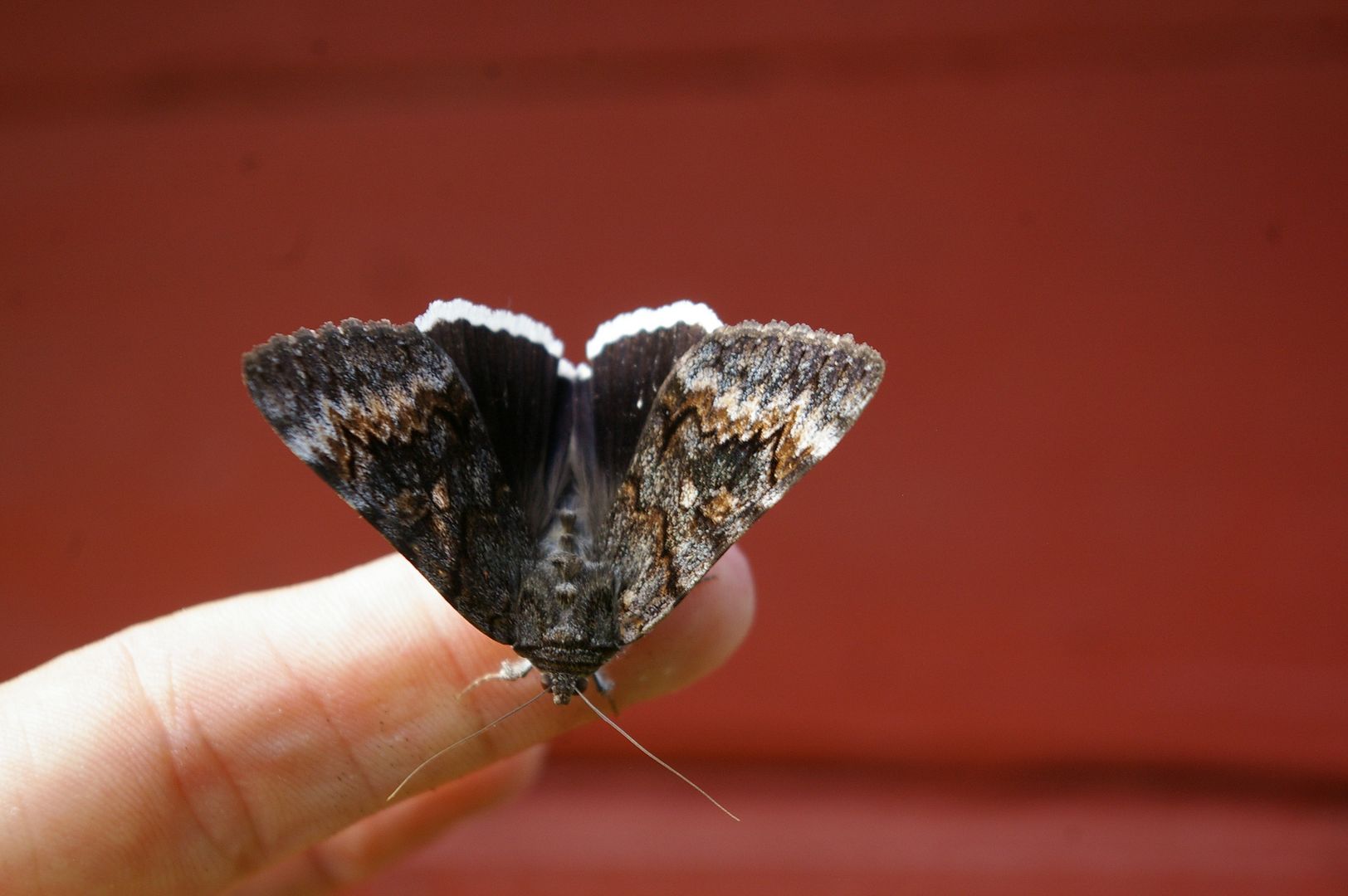 It drew its forewings back and flashed its high-contrast underwings at me. If I was a bird, would it have scared me away? It's successful enough that there is a whole category of moths called underwings, with different contrasting colors and patterns on the second set of wings.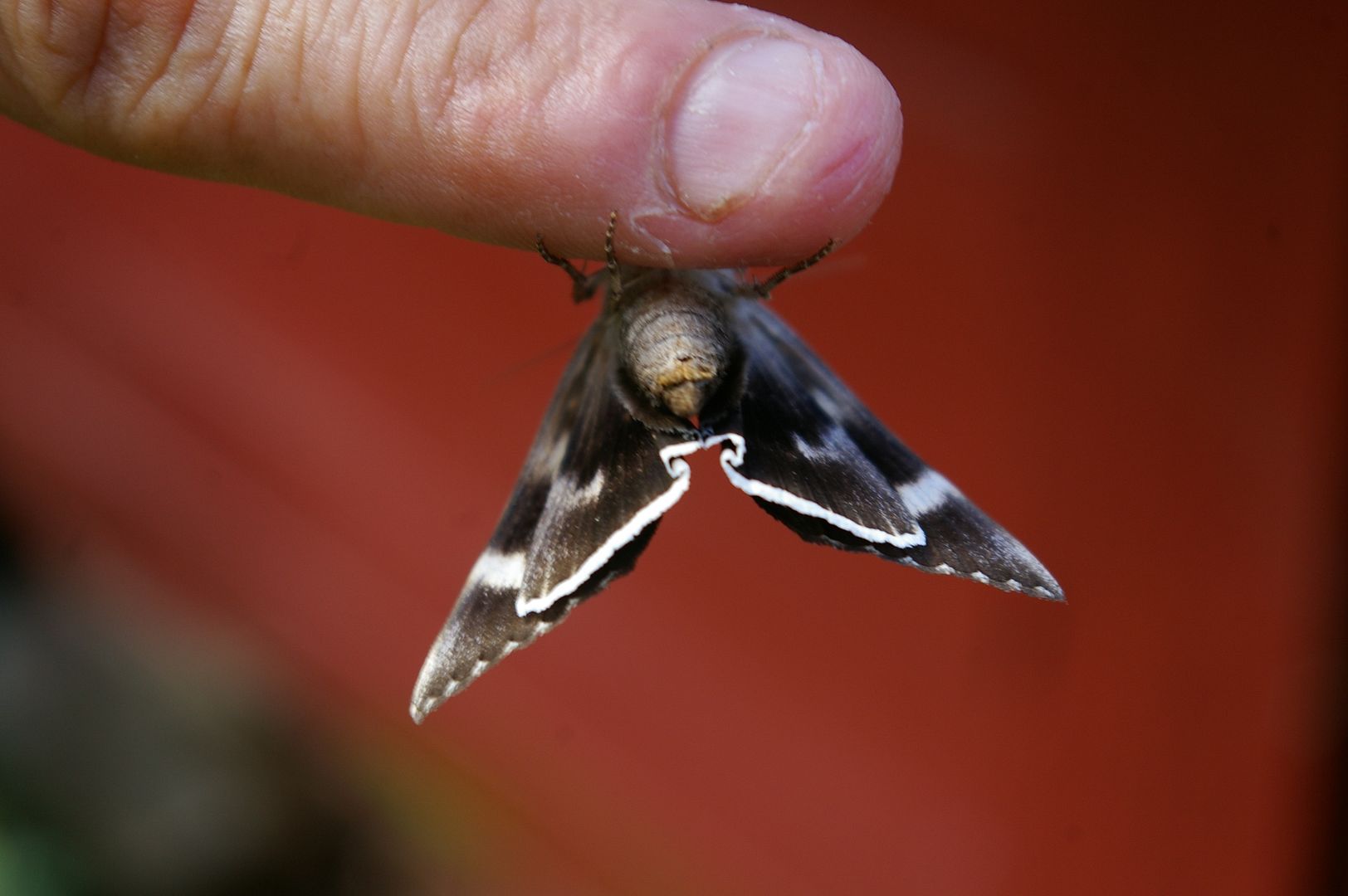 This one is
Catocala epione
*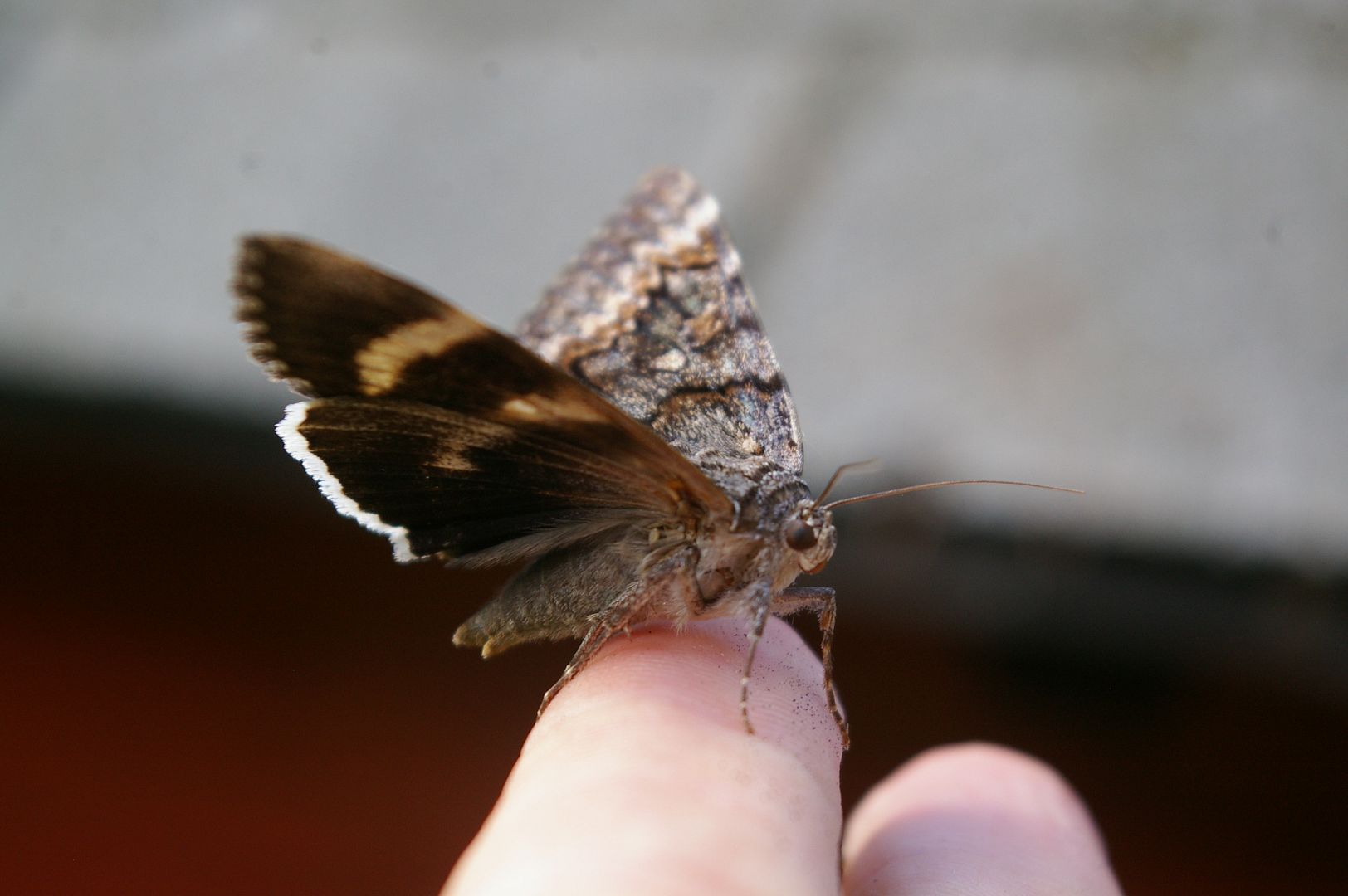 When it was a caterpillar it was over on my shagbark hickory tree, feeding on the leaves.
*
Generic epithet Catocala is Greek meaning "beautiful below."
Epione was a mythological Greek healer, wife of Aesclepius, mother of Hygeia, Panacea, Machaon and several others.
Current Music:

Baroness - O'Appalachia
Latest Month
December 2016
S
M
T
W
T
F
S
1
2
3
4
5
6
7
8
9
10
11
12
13
14
15
16
17
18
19
20
21
22
23
24
25
26
27
28
29
30
31