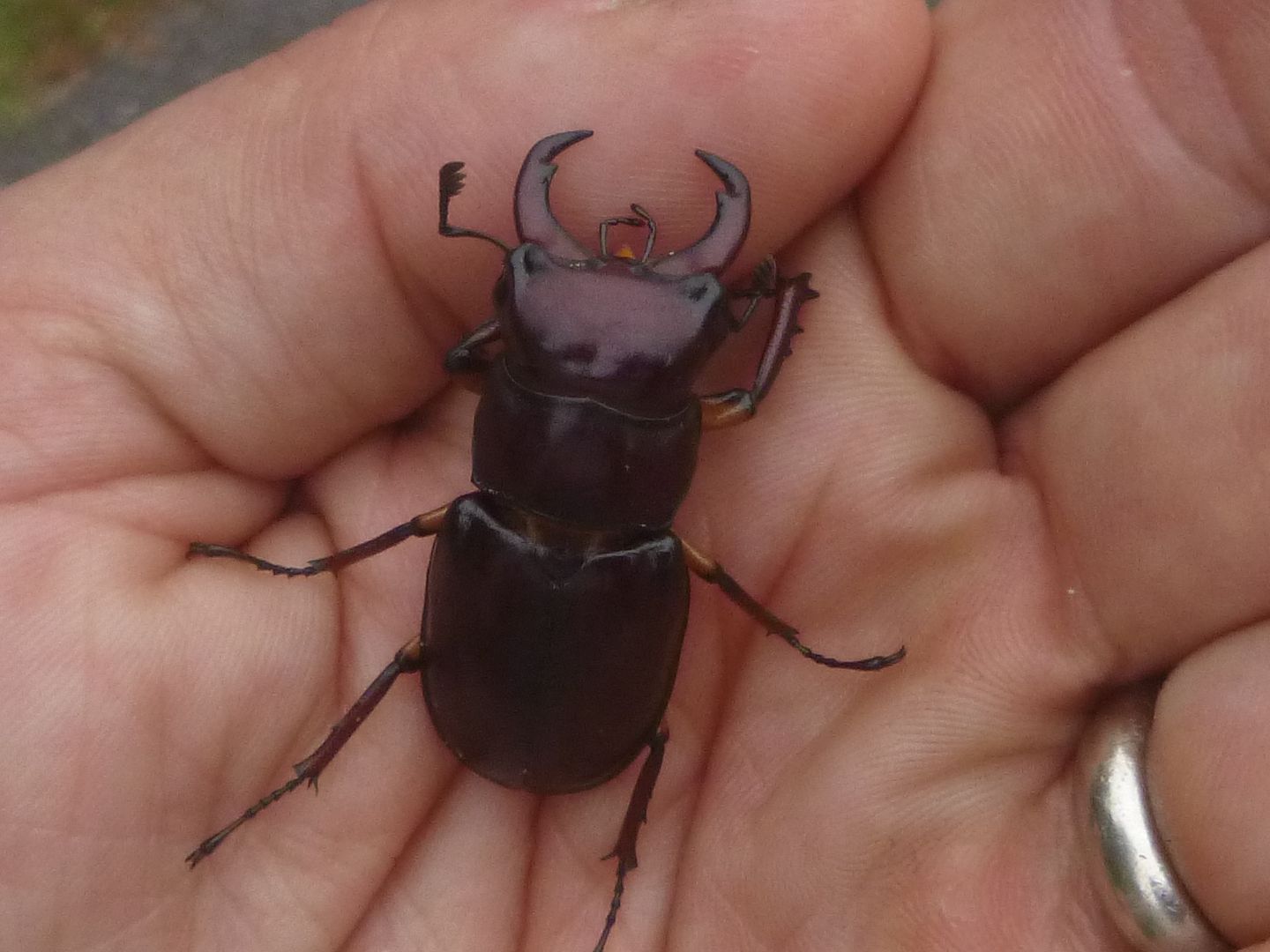 July is the time for the reddish-brown stag beetles
Lucanus capreolus
to appear in Boston. They are so much larger than most of our other beetles that discovering one is something of an event. The beetles spend much of their lives as
huge white grubs
feeding within well-rotten wood. We encounter males like the one above, lumbering about looking to scuffle with other males, and mate with females.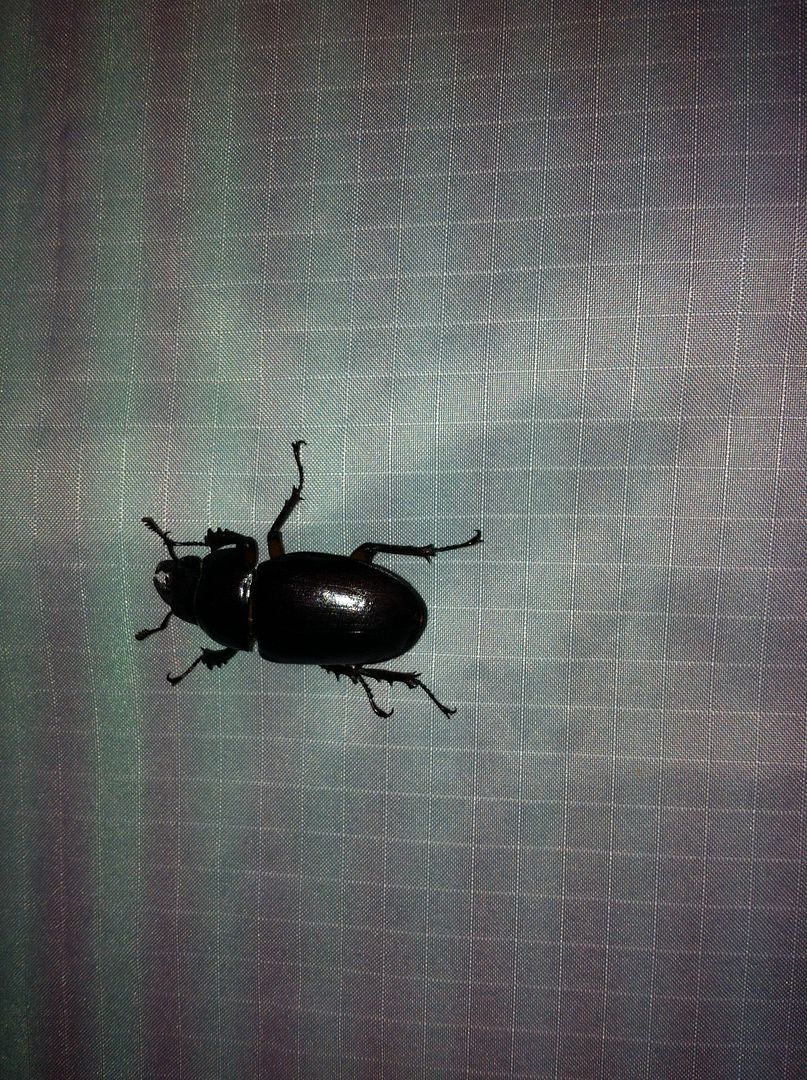 We encounter females who drink tree sap and look for soft decaying stumps in which to lay their eggs.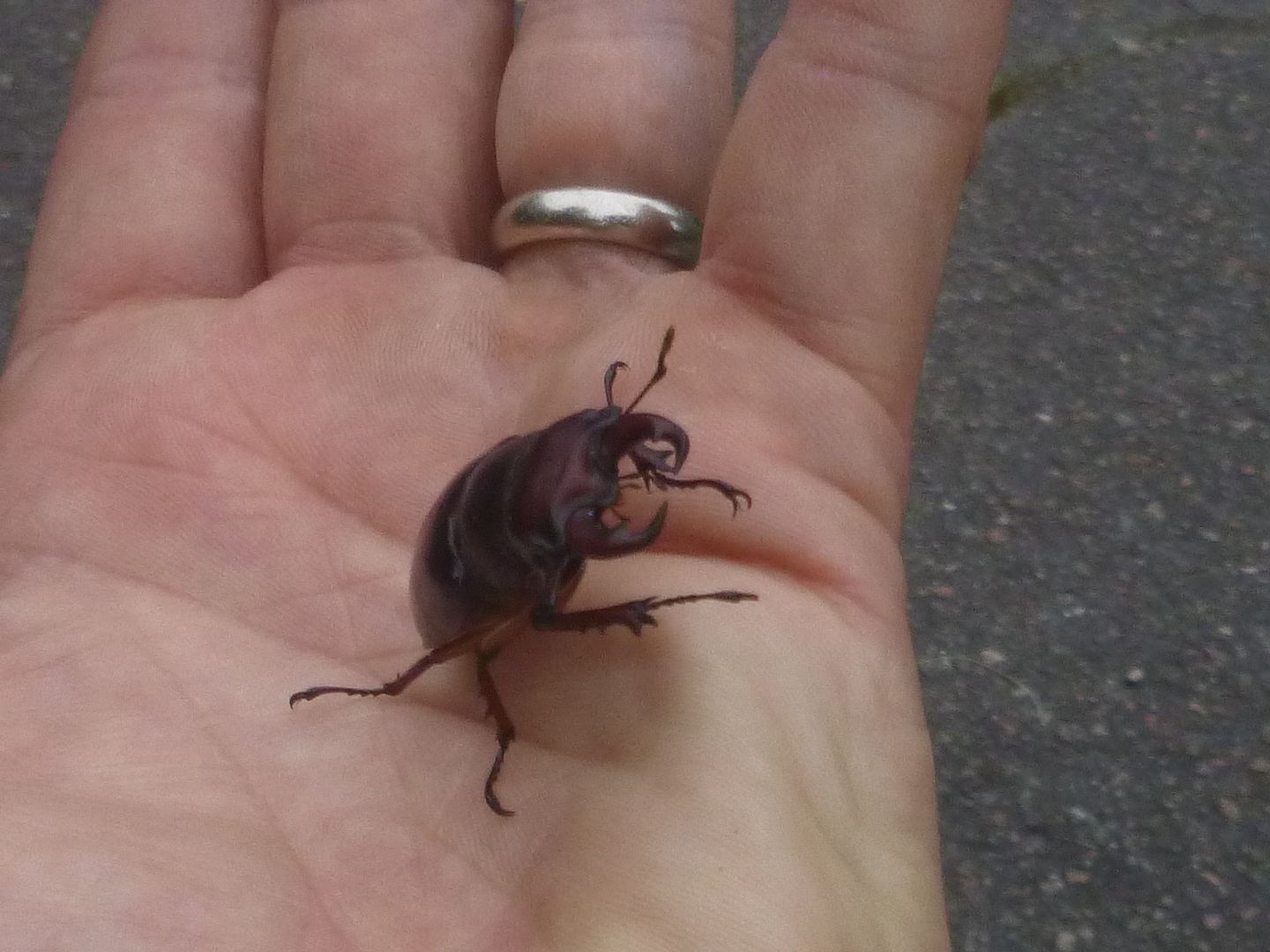 They can be handled quite harmlessly--males fight one another with their big mandibles, but I've never suffered a pinch from them.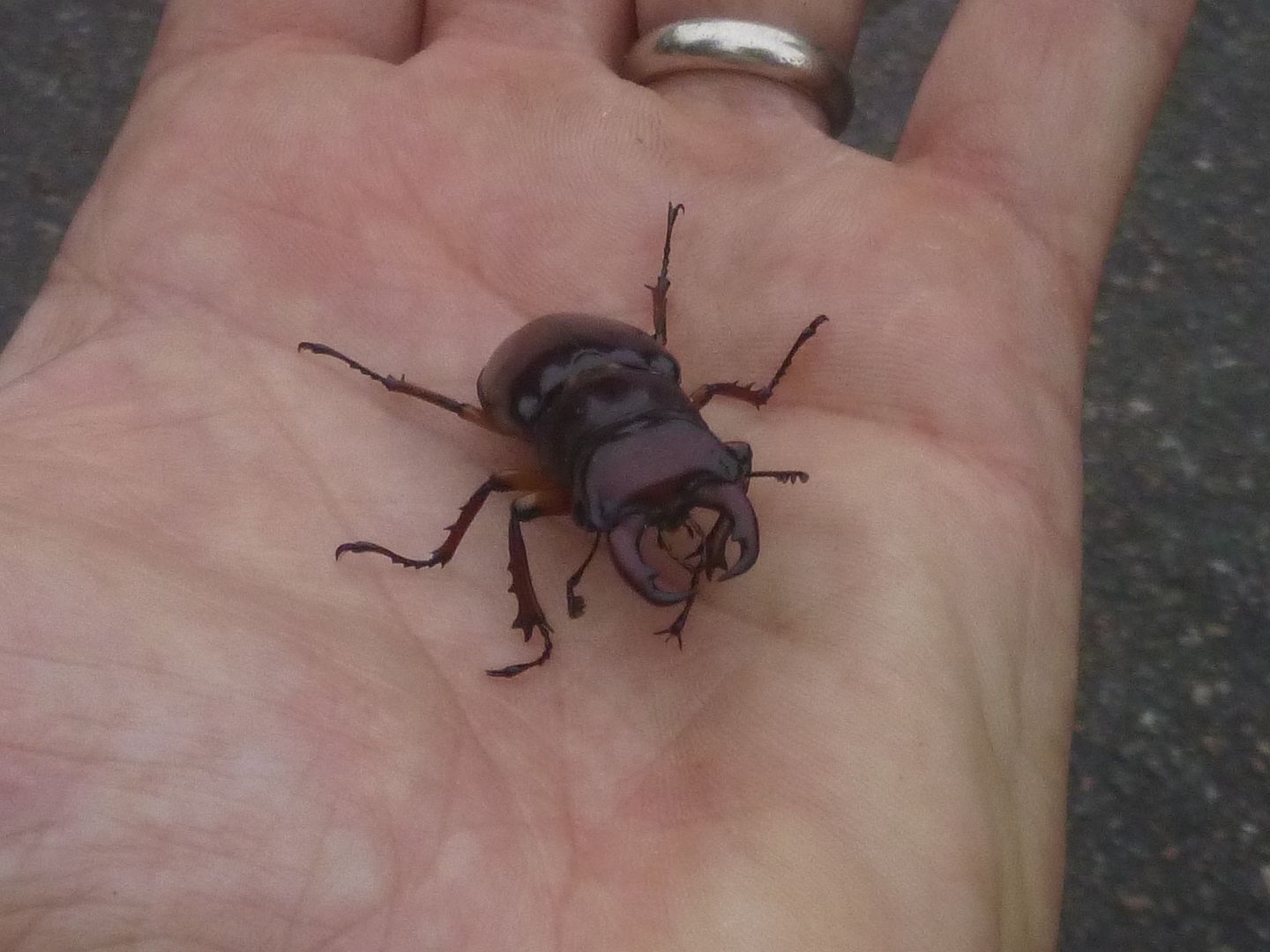 I always appreciate an insect who will pose nicely, and doesn't require macro lens for a decent photo. The male is from July 4th, while the female was found at our bug night event, on July 25th.
*
From Lucania, an ancient district of southern Italy; Plinius the Elder used this name to describe the stag beetle. Names of European deer species -- Cervus elaphus (the red deer; elk in America), Capreolus capreolus (the roe deer), and Dama dama (the fallow deer) have all been used as specific epithets for various Lucanus species (L. dama has been synonymized with L. capreolus) (Fremlin 2010)
Current Music:

Mastodon - Once More Around The Sun
Latest Month
December 2016
S
M
T
W
T
F
S
1
2
3
4
5
6
7
8
9
10
11
12
13
14
15
16
17
18
19
20
21
22
23
24
25
26
27
28
29
30
31