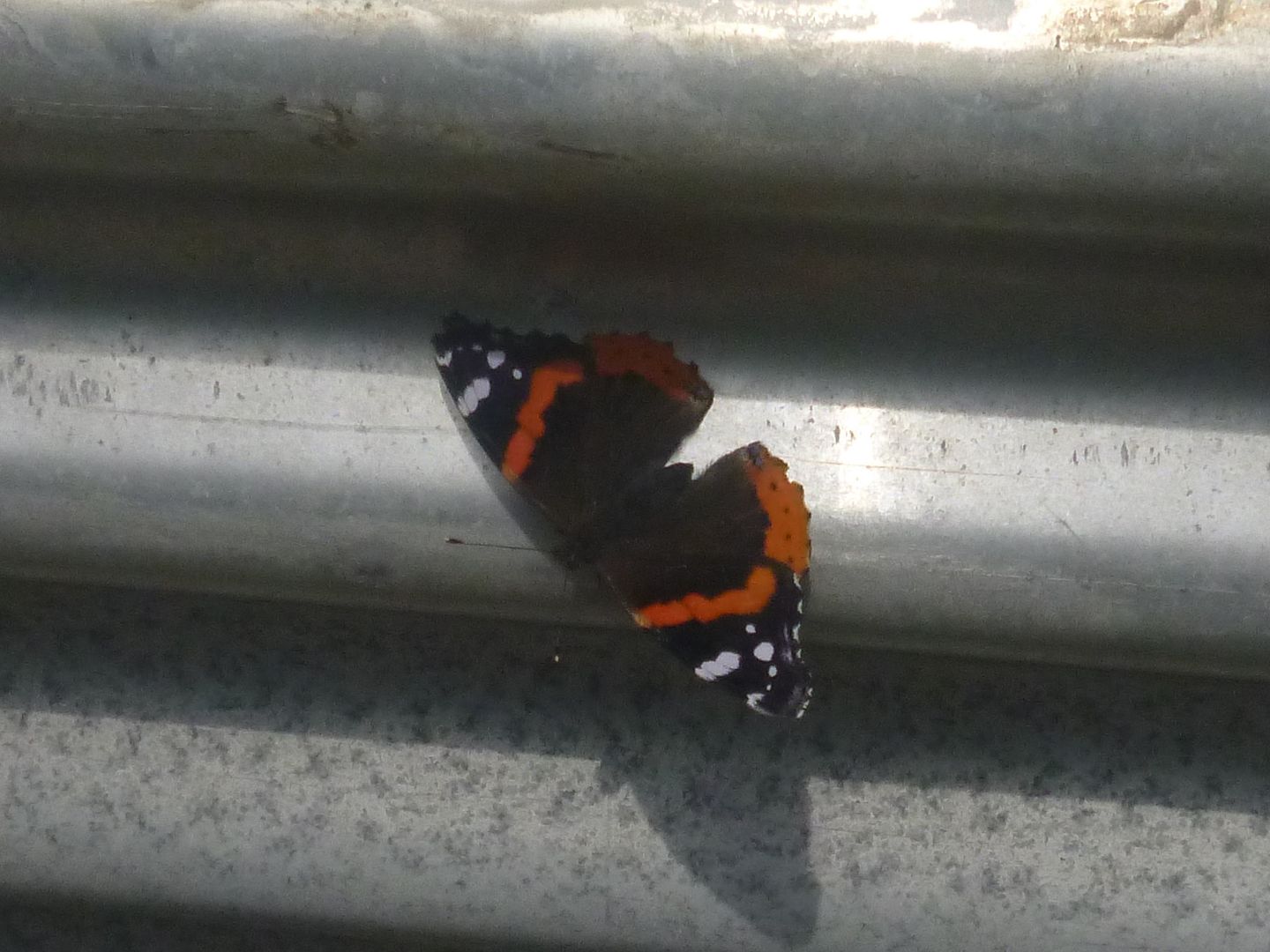 The monarch gets all the attention, but the lower ranked* red admiral
Vanessa atalanta
** is also a migrator. It overwinters in Texas, and migrates up the east coast in the spring. Adults drink tree sap and bird droppings, and larvae feast on stinging nettles and their relatives. I'm hopefully not revealing a big secret when I admit that there is a ton of stinging nettles where I work, making this lovely insect one of our most common summer residents.
* Eastern Lepidoptera named for various people and their stations: Monarch, Viceroy, Queen, red admiral, white admiral, Powdered bigwig, Emperor, the neighbor, American lady, painted lady, the little wife, the beggar, various Quakers, regal moth, Uncle Sam moth, variegated midget (RUDE), virgin moth, white witch.
**
Vanessa="New Latin from the Ancient Greek deity Φάνης (Phánēs)."
Atalanta="a legendary maiden noted for her fleetness of foot"
Current Music:

Stone Temple Pilots - Between the Lines
Latest Month
December 2016
S
M
T
W
T
F
S
1
2
3
4
5
6
7
8
9
10
11
12
13
14
15
16
17
18
19
20
21
22
23
24
25
26
27
28
29
30
31