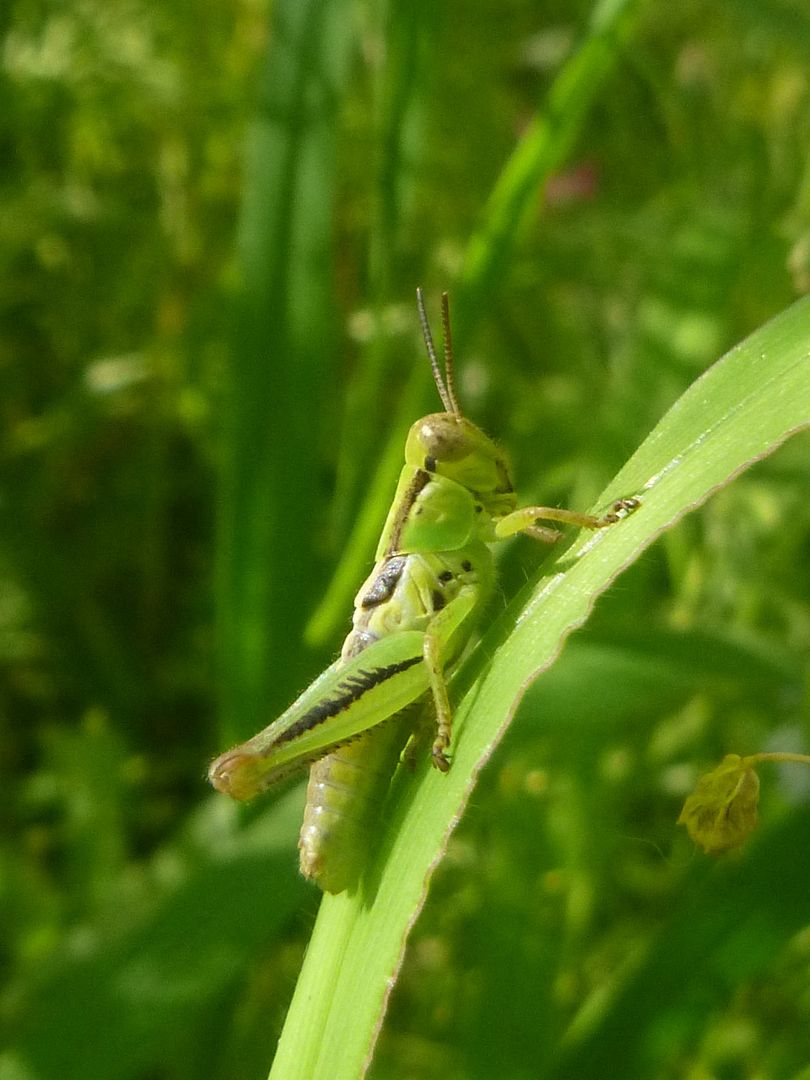 Young grasshoppers, like this
Melanoplus sp.
* look just like miniature adults, except that they have no wings. They do have the disproportionate femurs that characterize the group and make long jumps possible. In various places grasshoppers are considered among the worst agricultural pests. In our back yard they're a colorful visitor that eats the weeds and feeds the birds.
*
From Greek melano dark, plus suffix -plus, meaning "clad in dark armor"
Current Music:

'57 Lesbian - This Time
Latest Month
December 2016
S
M
T
W
T
F
S
1
2
3
4
5
6
7
8
9
10
11
12
13
14
15
16
17
18
19
20
21
22
23
24
25
26
27
28
29
30
31