Alexis is my go-to dragonfly identifier. She's studied the book, and has a good grasp of where to look on these things to tell them apart from one another. She was able to tell at a glance that this was probably a young male meadowhawk. Meadowhawks (genus Sympetrum*) are smallish dragons that are often found in fields (and suburban yards) far from water. Adult males are bright red, but females and young males are less colorful.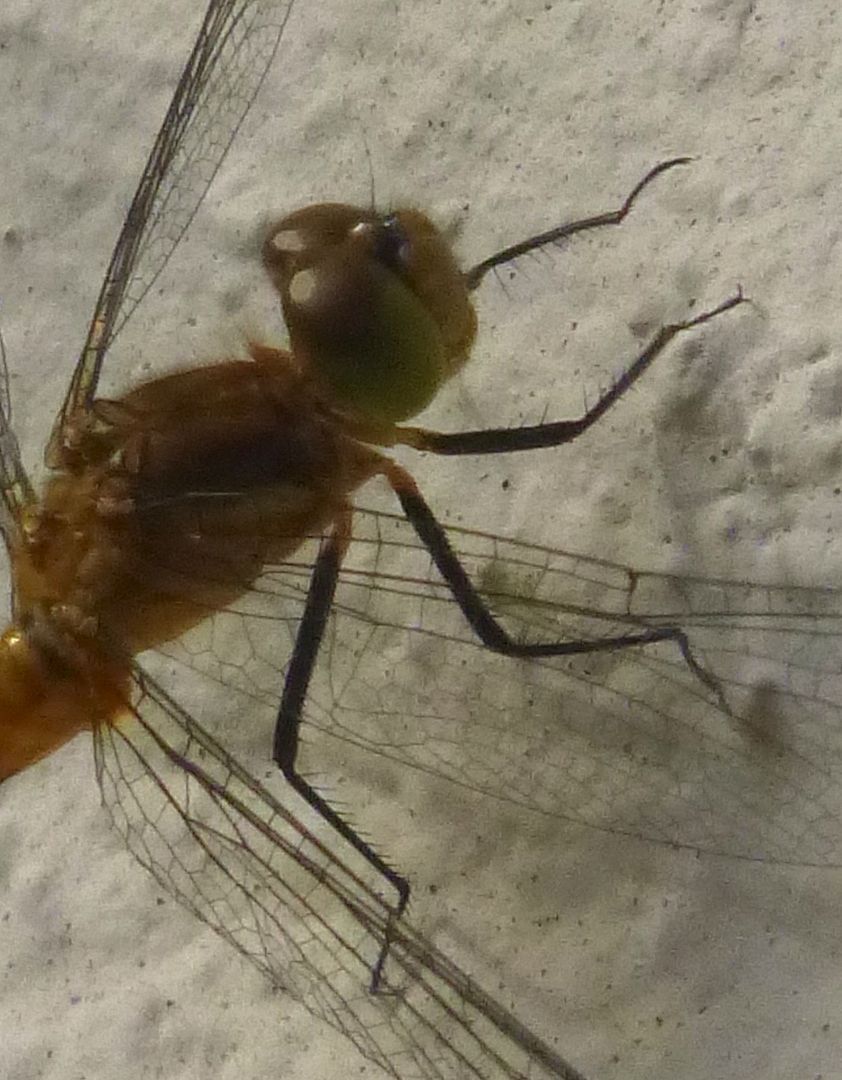 She was able to determine very quickly that this was one of the meadowhawks that represents a trio of species that are nearly impossible to tell apart, without a dissecting microscope aimed at their ... abdominal appendages. There is some thought that at least two of the three species are only one species previously described as two. We will content ourselves by saying that this is either Sympetrum internum**, S. obtrusa***, or S. rubicundulum****.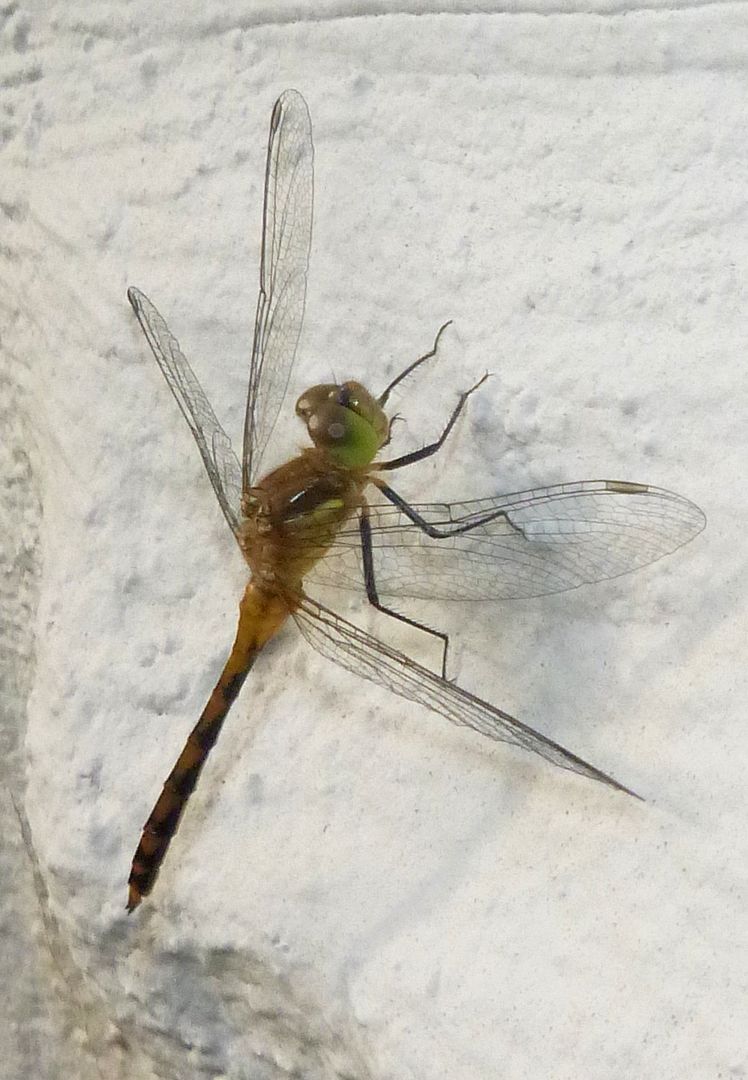 * "With rock" possibly referring to being found in habitats far from water
** "Interior" -- an anatomical descriptor?
*** "Sticking out" probably a reference to the white face of the adult male of this species
**** "Miniature ruby"


Current Music:

Mona Elliot - Morning Mellow
Latest Month
December 2016
S
M
T
W
T
F
S
1
2
3
4
5
6
7
8
9
10
11
12
13
14
15
16
17
18
19
20
21
22
23
24
25
26
27
28
29
30
31