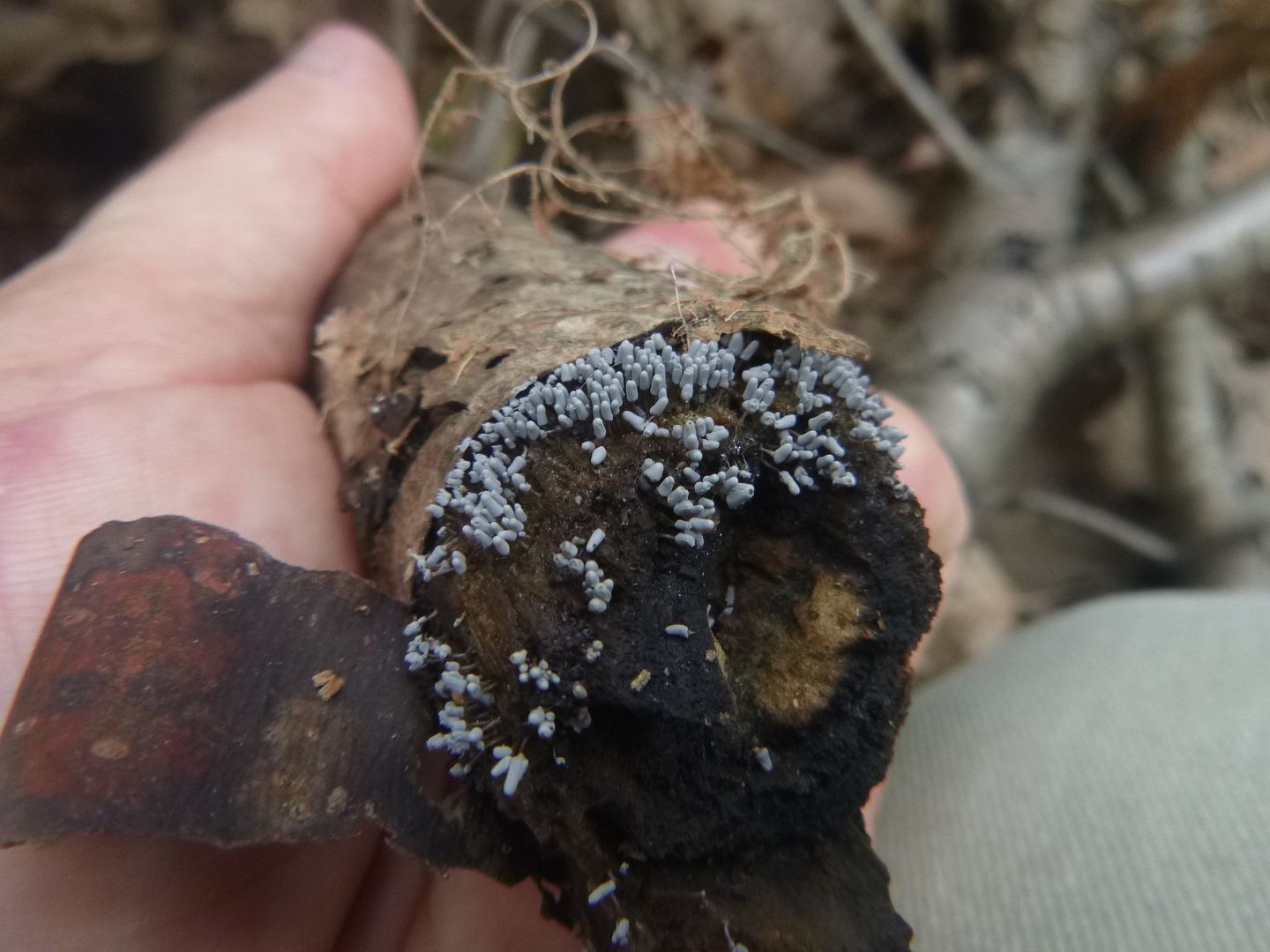 I was rummaging through a brush pile (as you do) looking for mushrooms, when a faint gray texture caught my eye. My close up vision isn't as good as it used to be, but I picked up the stick in question and inspected it closely. Bingo! The texture turned out to be an array of tiny gray mushrooms.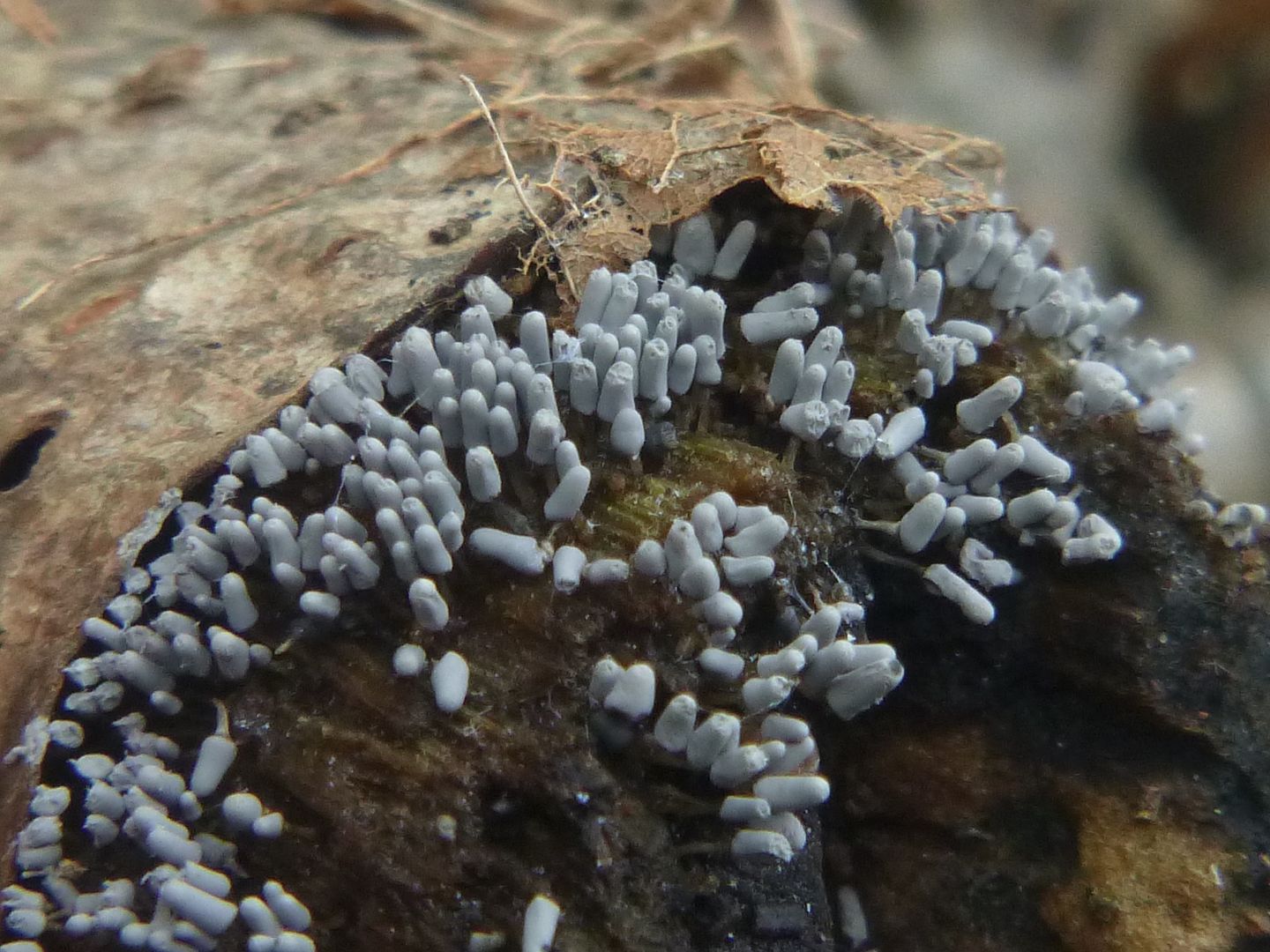 Of course, these aren't really mushrooms at all, although they are spore-dispersing bodies. This is another slime mold,
Arcyria cinerea
*, a swarm of amoeba-like organisms that changes into mushroom-like sporangia at the end of its life cycle. It lives among leaf litter and on dead wood, destroying and digesting bacteria and other microbes as it goes.
Chemicals in this organism may be put to use destroying tumors some day.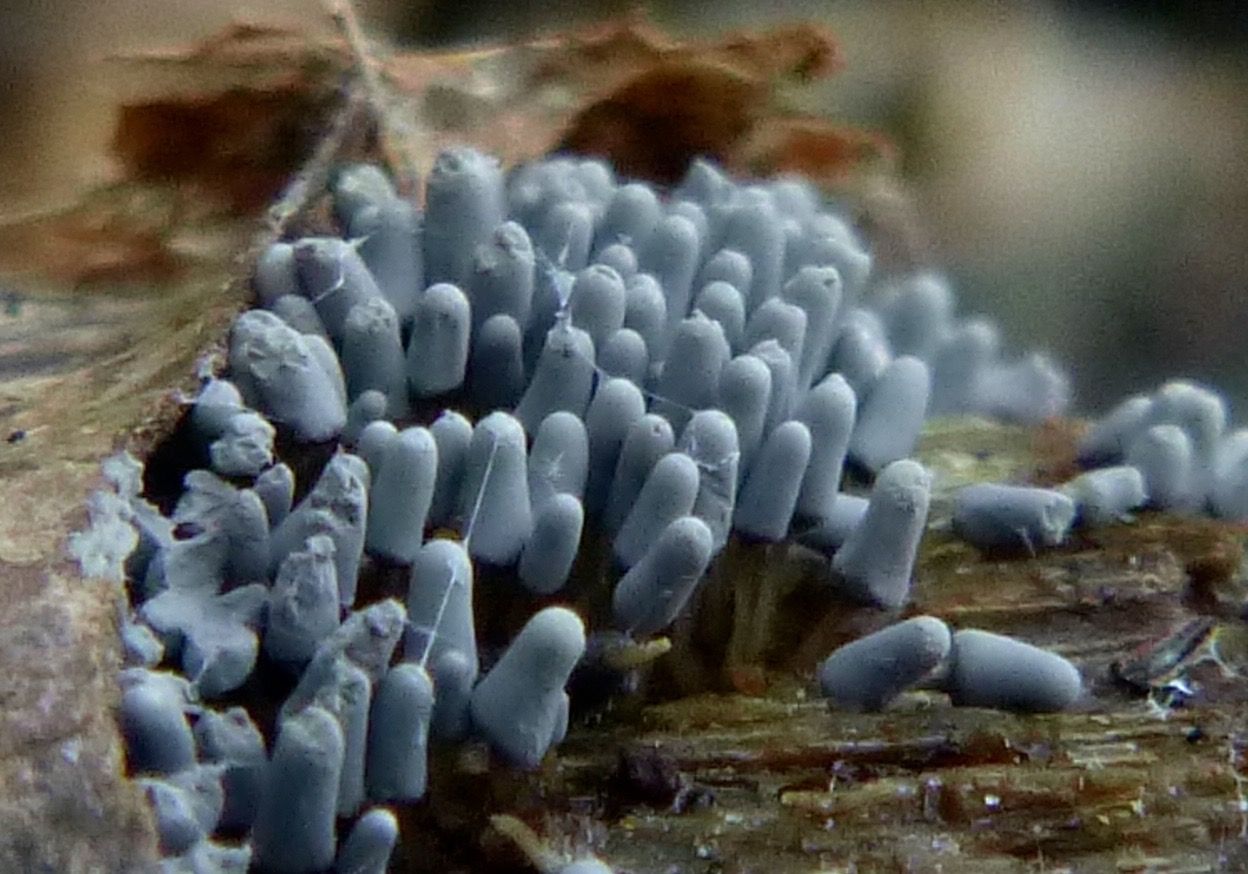 This species is described as "cosmopolitan," meaning that it is found just about everywhere that people are on earth, including far-flung archipelagoes like
New Zealand
and
The Galapagos
.
* "Ash-colored hunting net"
Current Music:

Johnny Cash and Fiona Apple - Bridge Over Troubled Waters
Latest Month
December 2016
S
M
T
W
T
F
S
1
2
3
4
5
6
7
8
9
10
11
12
13
14
15
16
17
18
19
20
21
22
23
24
25
26
27
28
29
30
31