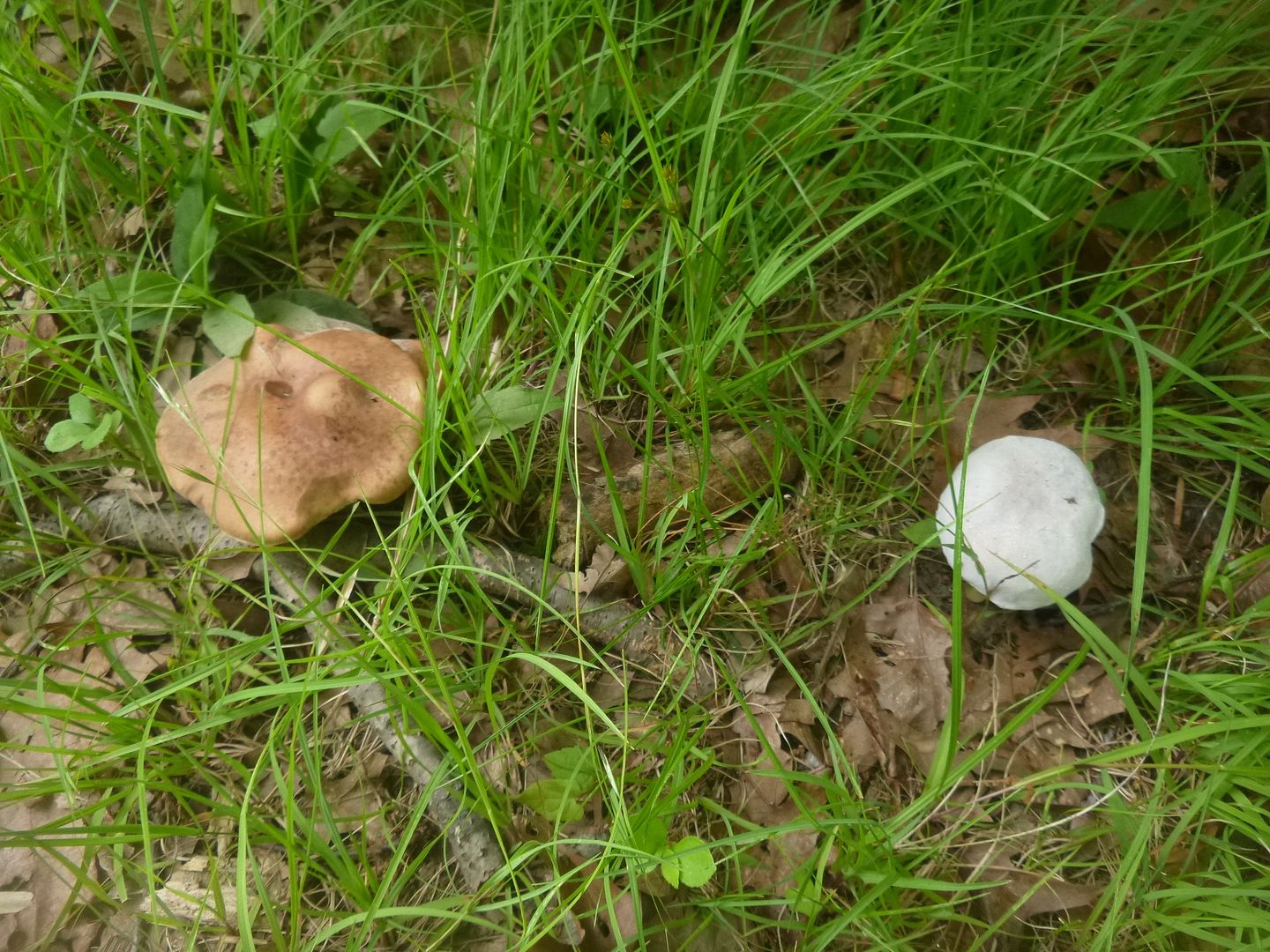 Two different mushrooms on the ground, no big deal, right? But if you get flat on the ground to examine them (as you do--well
I
do, sorry if you don't swing that way) you'll notice that they have some similarities. In fact, I'm pretty sure they're the same species--two mushrooms from the same underground mycelium. What accounts for the difference? Why, a parasite, of course.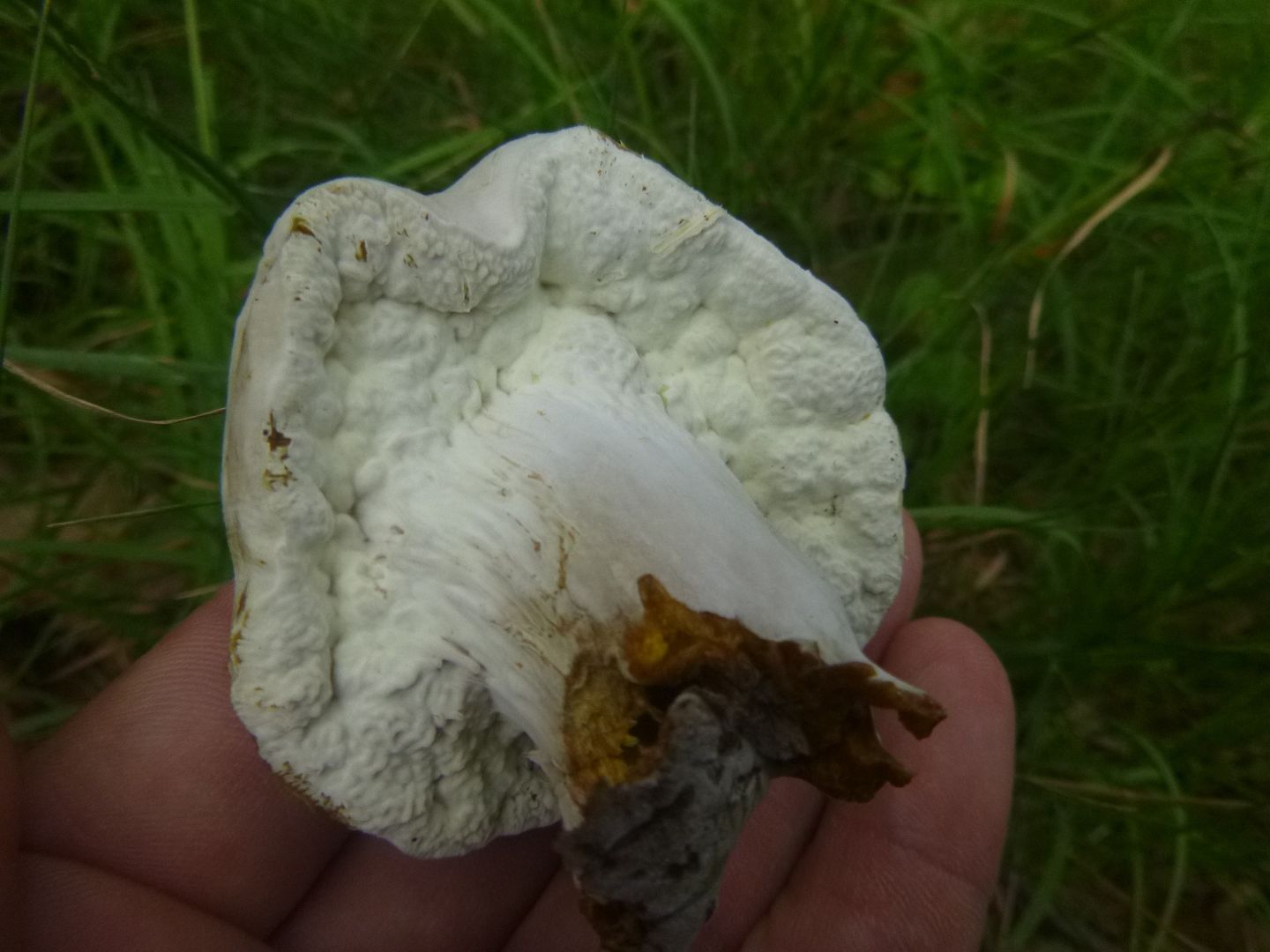 They are both boletes--mushrooms that have release their spores from tubes on the underside, rather than from gill-like structures. But this white one is coated--tubes, cap, stem and all--with the growth of another fungus.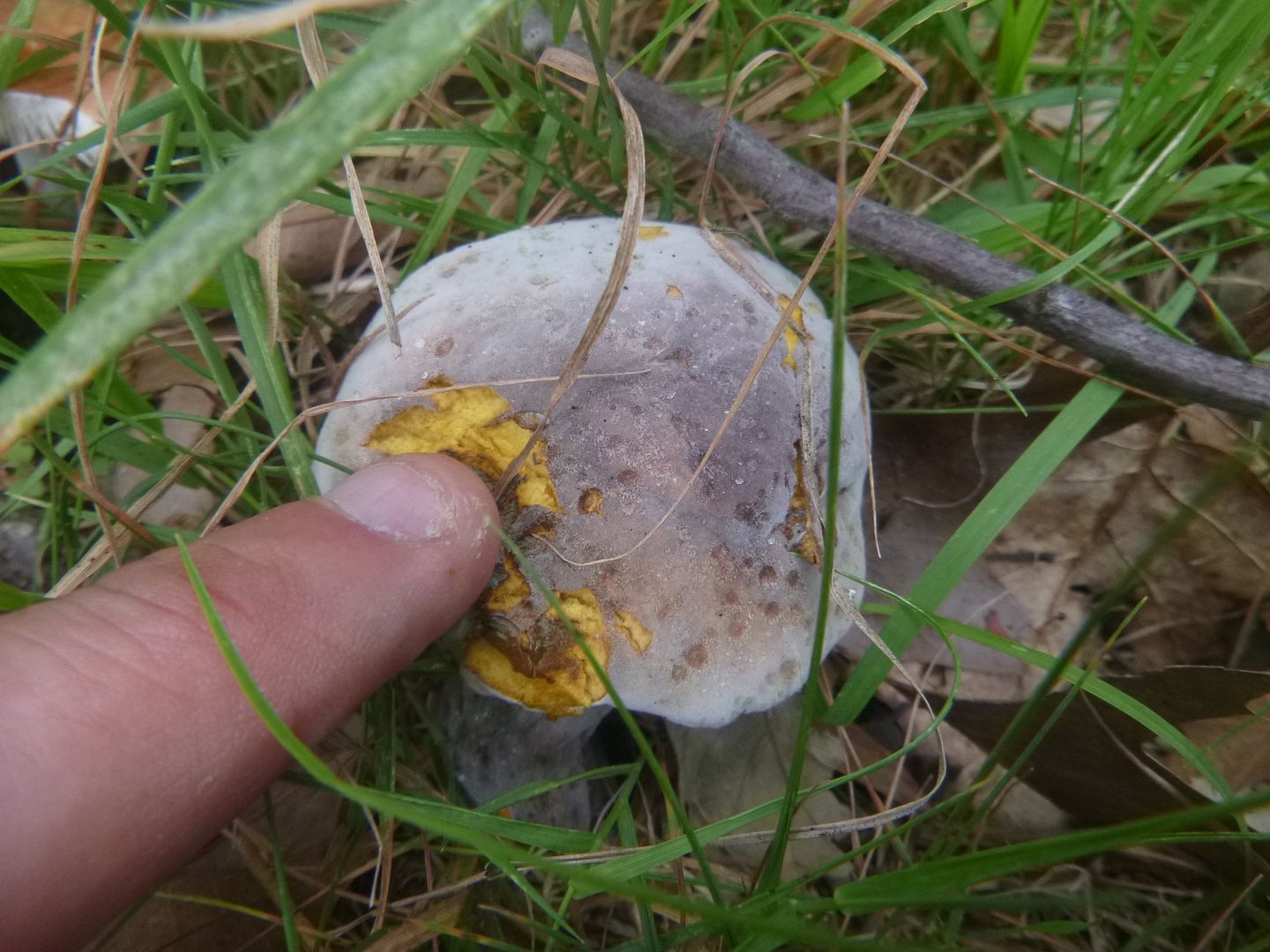 The invading fungus, which I will make bold to call
Hypomyces chrysospermia
* is not just on the outside, but its threads have grown through the flesh of the mushroom. The
Hypomyces
feeds on the mushroom, ruining its ability to produce spores, and then commandeers the body of the mushroom to produce its own spores--seen here as the yellow material below the white level.
* "Golden-seeded under-fungus"
Current Music:

They Might Be Giants - Where Your Eyes Don't Go
Latest Month
December 2016
S
M
T
W
T
F
S
1
2
3
4
5
6
7
8
9
10
11
12
13
14
15
16
17
18
19
20
21
22
23
24
25
26
27
28
29
30
31