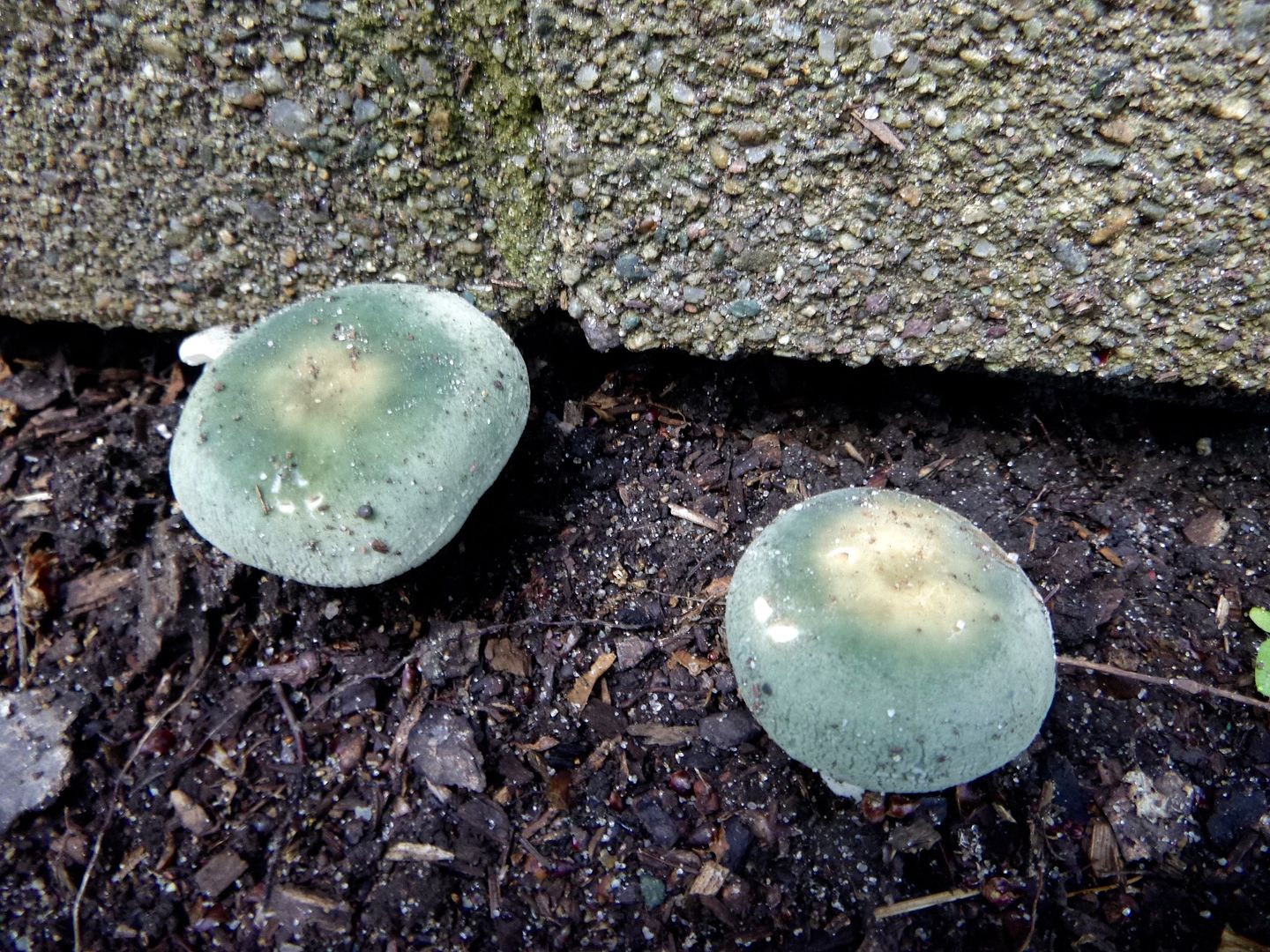 Remember the other day when I posted that "
Russula
" means "reddish?" Well, they aren't all red; here's a pair of nice green ones! These have been emerging from the mycelium hidden in the soil by the door to my workplace for at least 3 years that I've noticed. They will probably continue to do so for as long as the huge red oaks that loom overhead continue to live. The green russula's mycelium is all tangled up in the roots of the oaks, and with the mycelium of many other fungus species.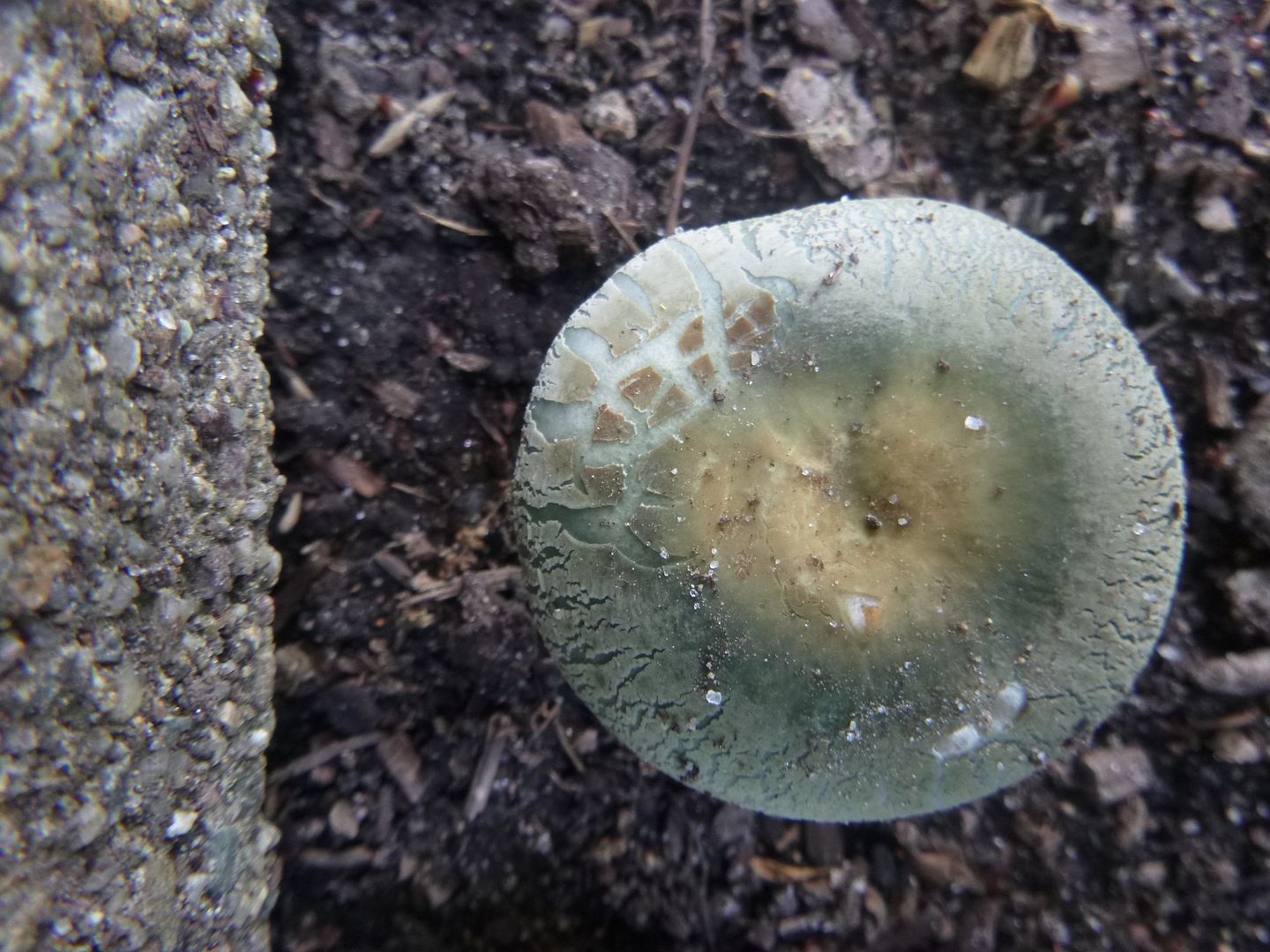 Since green russulas keep appearing in the same place, at the same time of year, year after year, I feel confident that its the same species each time. If you check my "
crackle top
" tag, you'll see them arriving from late June to mid July. You'll also see my evolving attempts to identify them to species. Apparently the right way to do it is to consult
this key
. Alas, that key loses me quickly when it asks for things only visible with a microscope. My preferred method is to consult people who know more than I do, and using that method (many thanks to
Dianna Smith
!) I have learned that the crackle top (or "green quilted") mushroom in our area is
R. parvovirescens
*.
* "Small becoming green"
Current Music:

Swirlies - You Can't Be Told You Must Behold it
Latest Month
December 2016
S
M
T
W
T
F
S
1
2
3
4
5
6
7
8
9
10
11
12
13
14
15
16
17
18
19
20
21
22
23
24
25
26
27
28
29
30
31