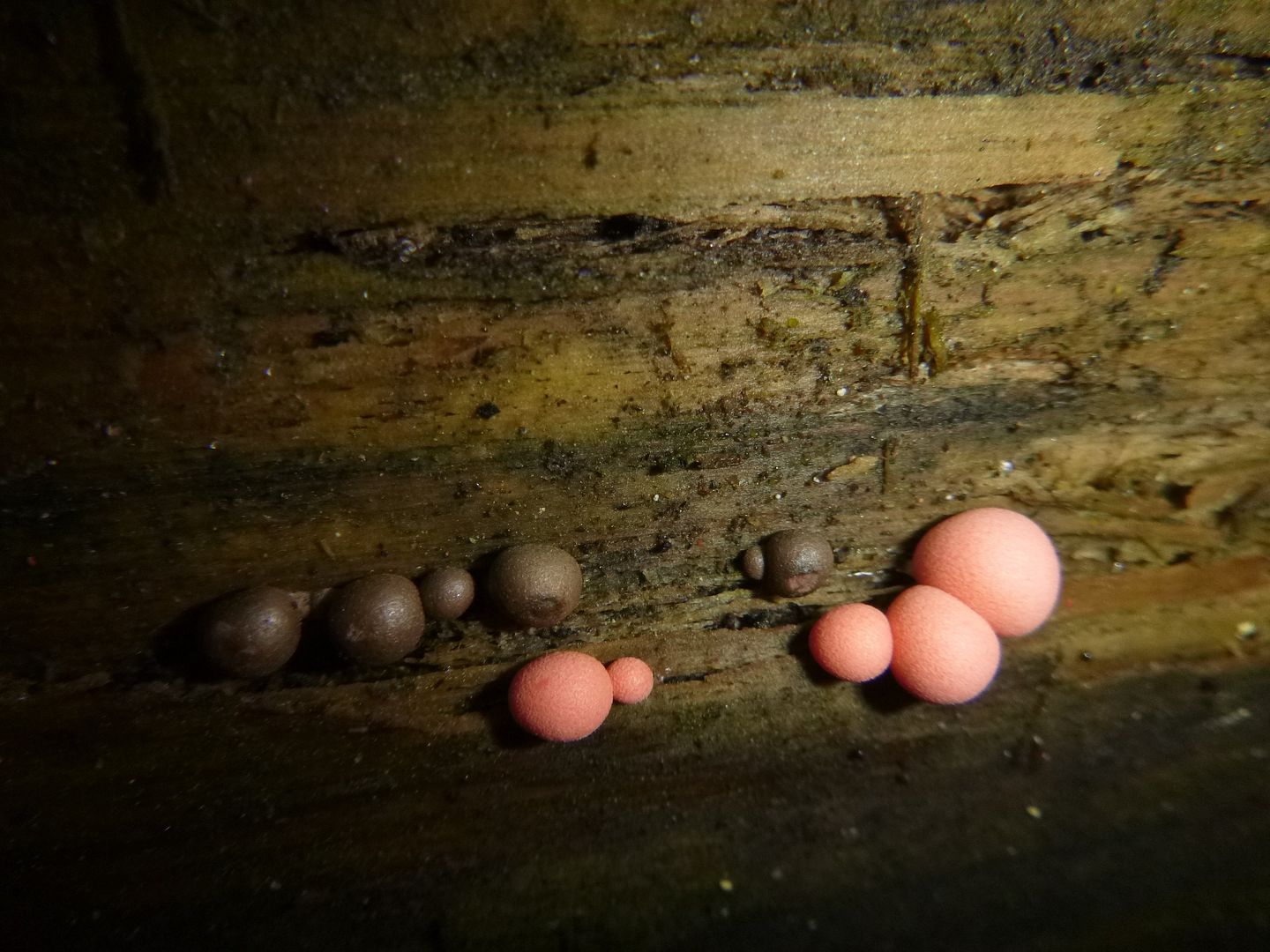 Beautiful pink beads on a dead log--another collection of slime mold sporangia. This is another common and conspicuous myxomycete by the name of wolf's milk,
Lycogala epidendrum
.* Before it was blobs it was a tiny river of membrane-less cells, rushing across the wet rotten wood, consuming bacteria and yeasts and other edible bits. When conditions change to less favorable (dryer), it coalesces into globules of orangish pinkish goo. As they goo turns into powdery spores it changes into purplish brownish droplets. Then the spores are released into the air, like miniature puffball mushrooms.
* "Wolf's milk on wood"
Current Music:

Mastodon - Colony of Birchmen
Latest Month
December 2016
S
M
T
W
T
F
S
1
2
3
4
5
6
7
8
9
10
11
12
13
14
15
16
17
18
19
20
21
22
23
24
25
26
27
28
29
30
31