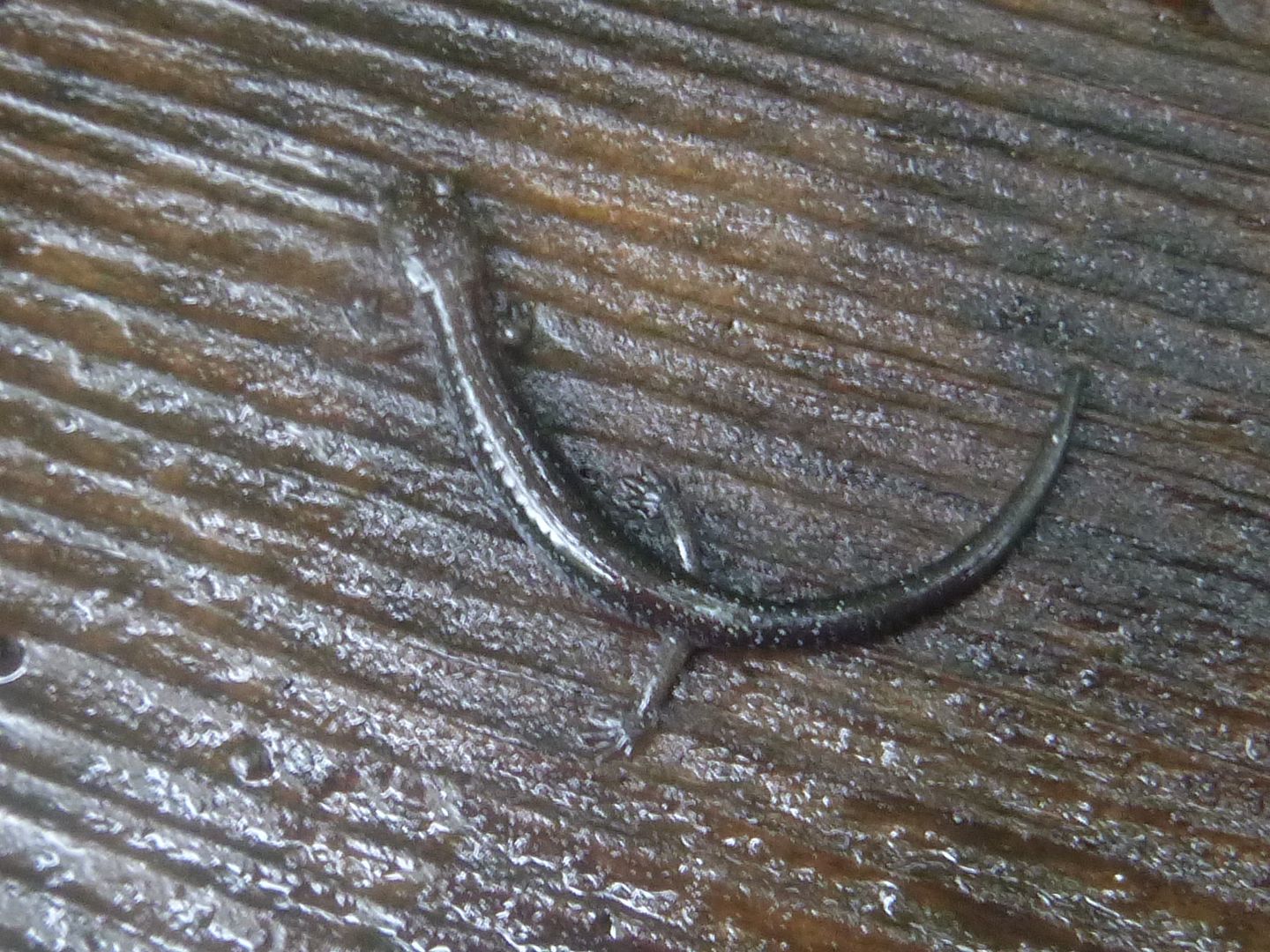 When is a redback not a redback? My first instinct when I flipped over a board on a muddy boardwalk and revealed this creature was that it was a red-backed salamander
Plethodon cinereus
*. After all, that's by far the most common tailed amphibian in the woods of New England, especially in woods near humans. But it is missing its nominate field marking, a brick red stripe down its back. It turns out there is a fair amount of variety of coloration throughout the species. This morph is referred to as the "lead back" to rhyme with redback.
Our friends at Wikipedia report that members of this color morph are more likely to run from predators, while red-backed redbacks are more likely to dare the predator to remember what red animals taste like.
This individual provided anecdotal reinforcement to this idea, as it quickly slithered and jumped(!) when I tried to photograph it.
Thanks to
eumorpha-dreaming
for the identification help!
* "Many teeth, ash-colored."
Current Music:

They Might Be Giants - Answer
Latest Month
December 2016
S
M
T
W
T
F
S
1
2
3
4
5
6
7
8
9
10
11
12
13
14
15
16
17
18
19
20
21
22
23
24
25
26
27
28
29
30
31