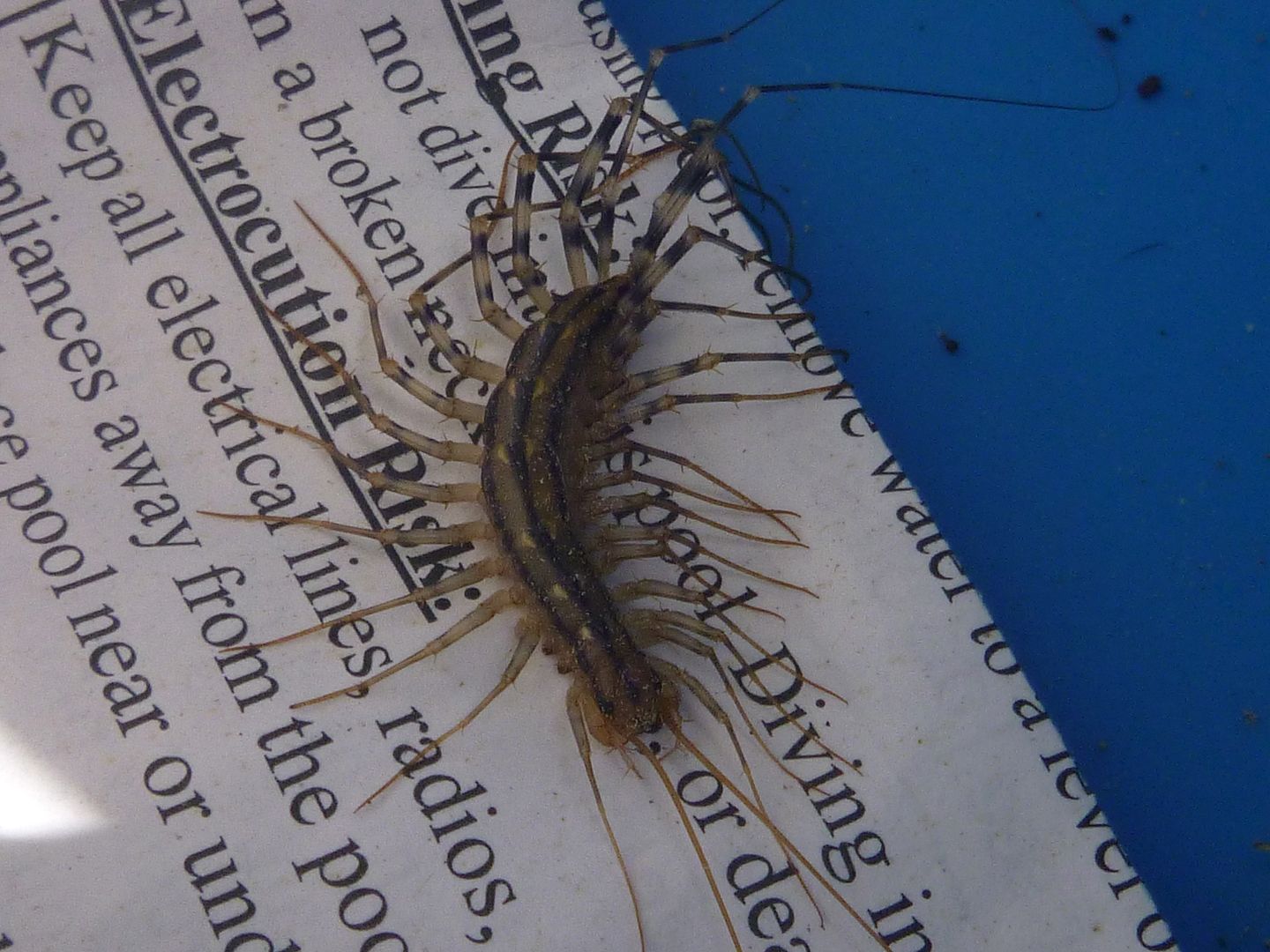 If I can influence people in any way to tolerate these beautiful creatures, then my efforts are worthy.
Scutigera coleoptrata
* inspires instant fear or hatred in most people, as a first impression. True they are invaders from Europe (like many of us) but they are predators that feed on other, less welcome invaders. House centipedes prefer small flies and cockroaches, and have no interest in biting humans. This one appears to be interested in the instructions on the kiddie pool--but it was merely trapped in it, the way they often become trapped in bathtubs and sinks.
* Scutigera means "shield bearer" and coleo- means sheath, but I'll be darned if I can find what -ptrata is supposed to mean. Linnaeus is playing another trick on us modern readers.
Current Music:

Nirvana - Ain't it a Shame
Latest Month
December 2016
S
M
T
W
T
F
S
1
2
3
4
5
6
7
8
9
10
11
12
13
14
15
16
17
18
19
20
21
22
23
24
25
26
27
28
29
30
31