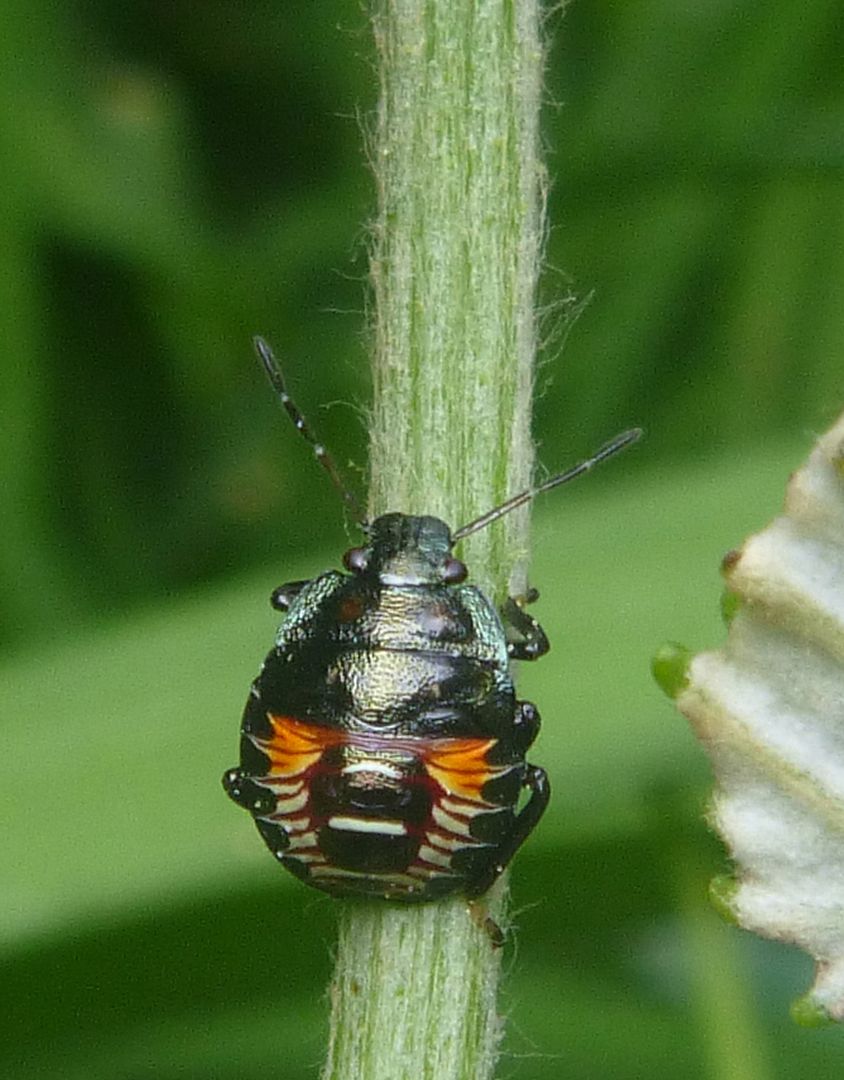 This beautiful youngster is a stinkbug in the family Asopinae.* This family differs from all the others in that it is a predator. Most Asopines attack small soft-bodied creatures like aphids or caterpillars. Others attack their cousins, the plant-sucking stink bugs. Predatory stink bugs have been used for biocontrol in gardens and crops for this reason. This nymph has yet to grow wings, and my photo was sent to the bugguide file "
Not Yet Identified Nymphs
."
* from the Genus
Asopus
, from a Greek river god of the same name.
Current Music:

Ben Lee - Away With the Pixies
Tags:
Latest Month
December 2016
S
M
T
W
T
F
S
1
2
3
4
5
6
7
8
9
10
11
12
13
14
15
16
17
18
19
20
21
22
23
24
25
26
27
28
29
30
31