A week ago I went to Boston (gay) Pride for the first time in many years. One of the first things I noticed was a lot more pet-based groups. Here I am posing with the MSPCA dog character, who somehow did not die in the heat.
I got there early--the tables were set up in City Hall Plaza, instead of on Boston Common as they had last time I was there.
I couldn't resist a shot of this furry taking a smoke break.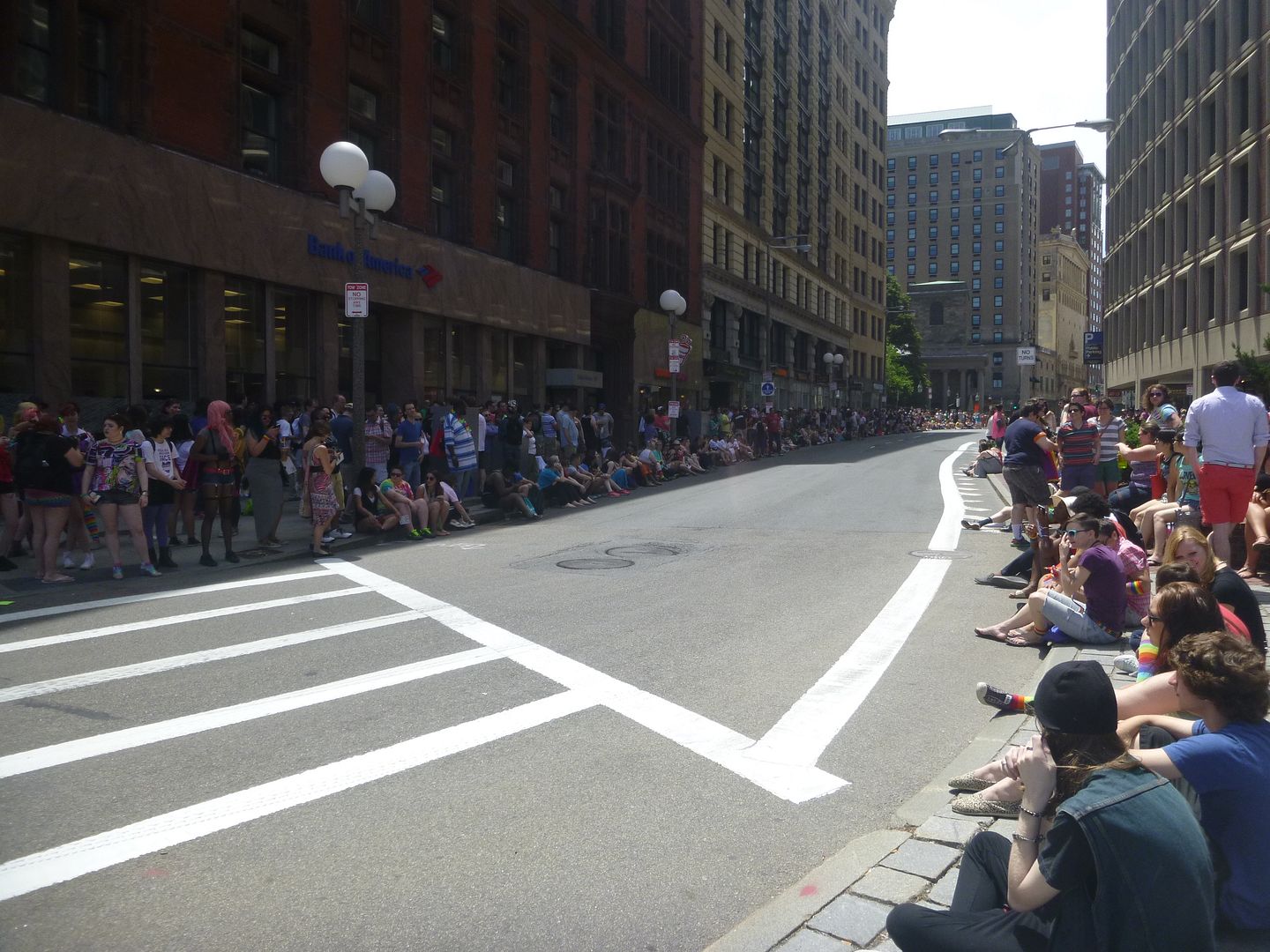 After I'd been in the plaza for a while, I decided to head home. I found Tremont Street lined with hundreds and hundreds of people. Oh yeah, there's a parade coming, I forgot!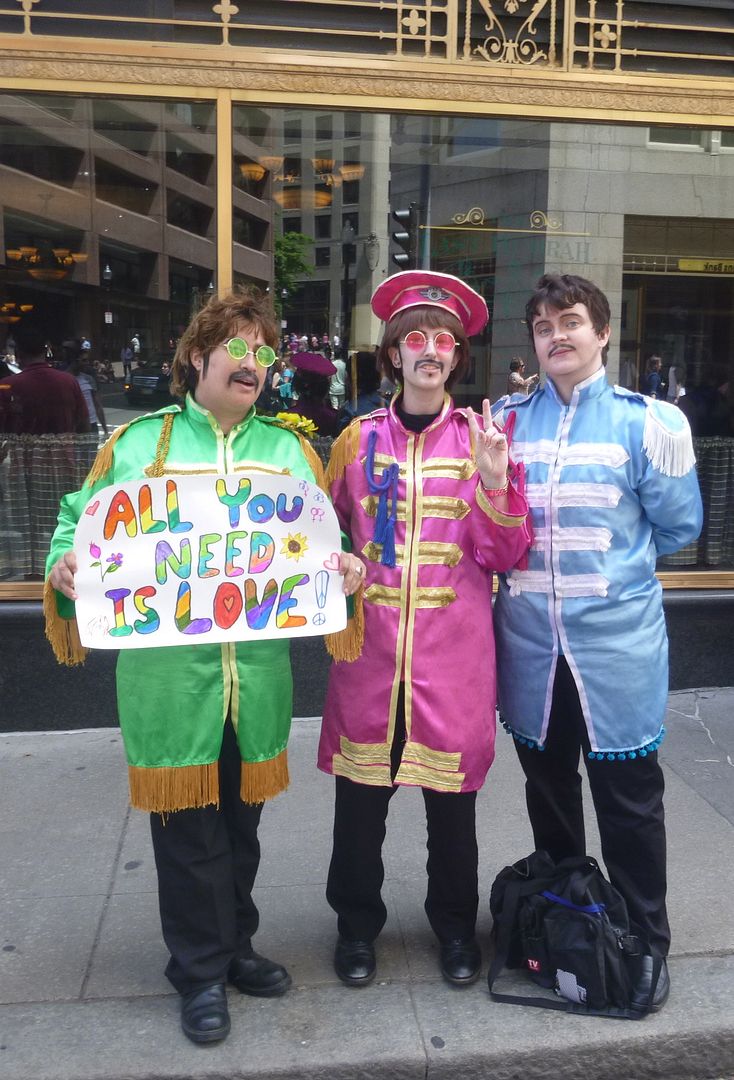 Nice to see three of the Fab Four there in support.
This year's theme was "Wicked Proud."
I'm not sure how I feel about so many cops being involved. On the one hand, good for them for coming to support the cause. On the other hand, I can't help but think about them setting this whole thing into motion with their actions at Stonewall. Full circle, I guess.
The guy in the white shirt on the inner right side of the rainbow is our new Mayor, Marty Walsh.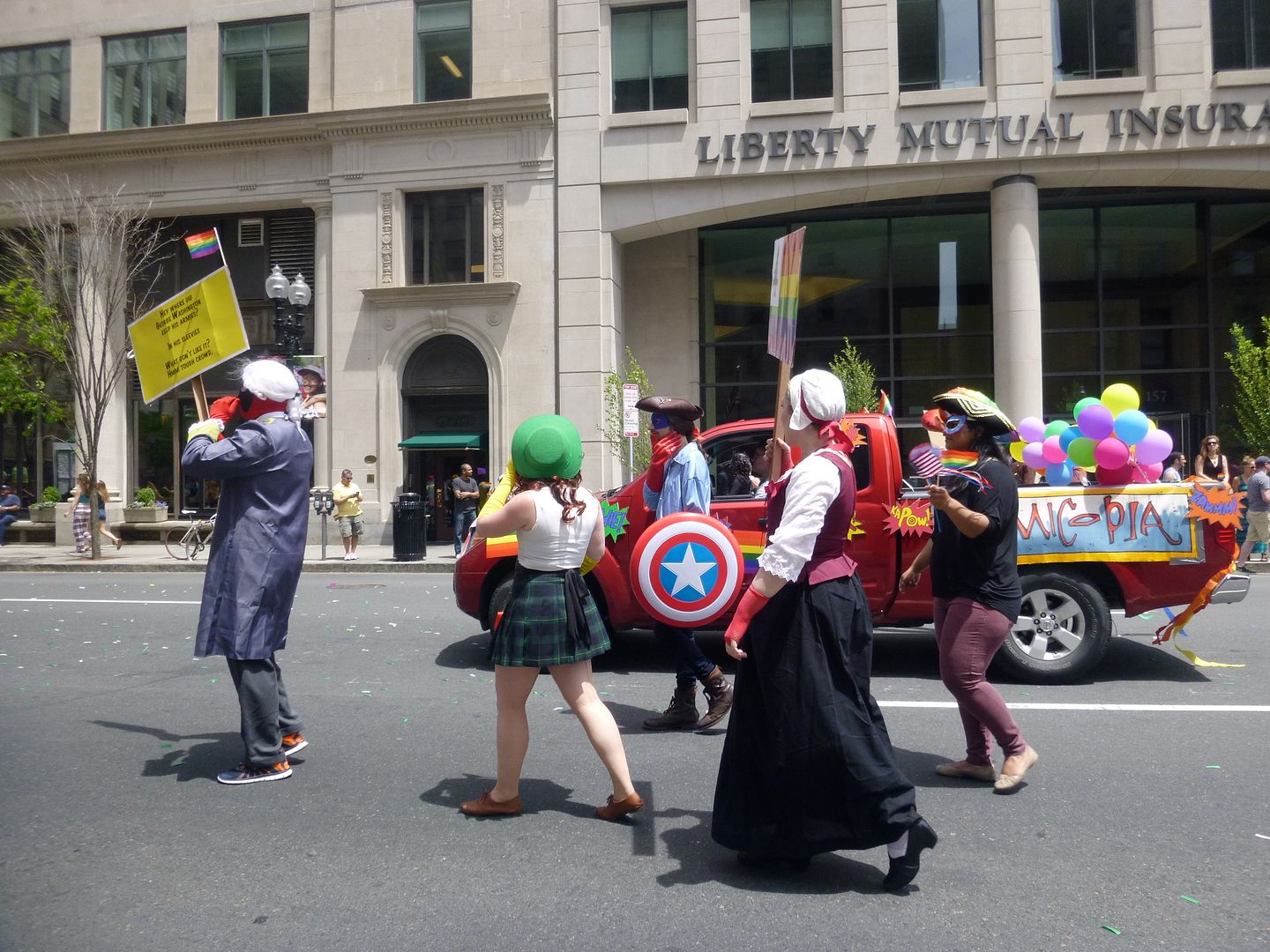 Lousy picture, but I had to show that Comicazi, a Somerville comic book store was there with Deadpool, Captain America, and several others, in colonial garb.
Here they are, my people, the pit bull owners, organized enough to be their own contingent in the Pride Parade.
I almost hurt my hands applauding for Veterans for Peace.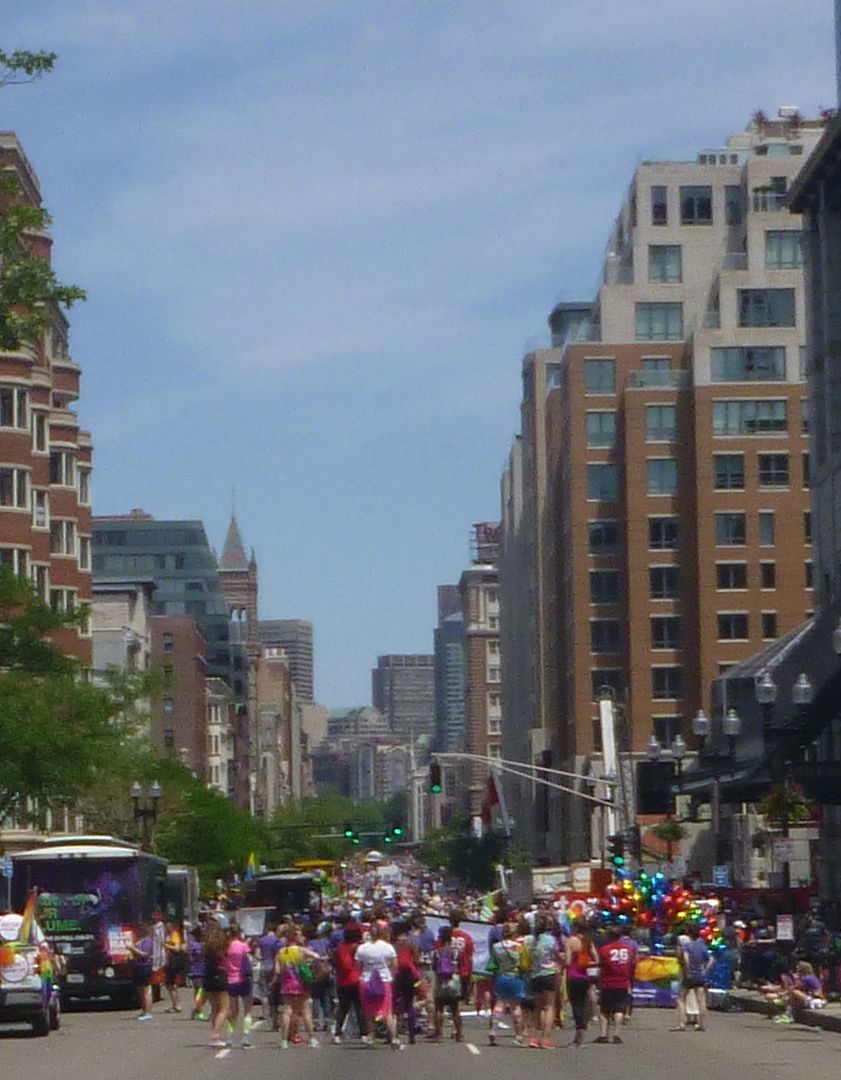 I walked the entire parade route. This is looking at the back end of the parade as it heads down Boylston Street into the heart of the city.
Current Music:

Stereolab - Soop Groove #1
Tags:
Latest Month
December 2016
S
M
T
W
T
F
S
1
2
3
4
5
6
7
8
9
10
11
12
13
14
15
16
17
18
19
20
21
22
23
24
25
26
27
28
29
30
31