I checked my "sap bucket beetle" tag to see what I'd written about these before. I like what I wrote back then, so I'm going to just directly quote myself when talking about
Ellychnia corrusca
*:
"These are beetles descended from bioluminescent ancestors, but have given up the key characteristic of their family. They fly by day so have no reason to light up at night. Mates are attracted to one another in the more usual insect way, by scent.
I've always had an affection for these soft-shelled, slow-flying beetles. At least once a year I'll grab one out of the air as it lazily flies by. It will crawl about on my hand for minute, trying to figure out what happened, and I'll look at the distinctive red markings on its underside and pronotum. There are about a dozen species of day-flying fireflies in North America, but this one is the largest, and I suspect the most common."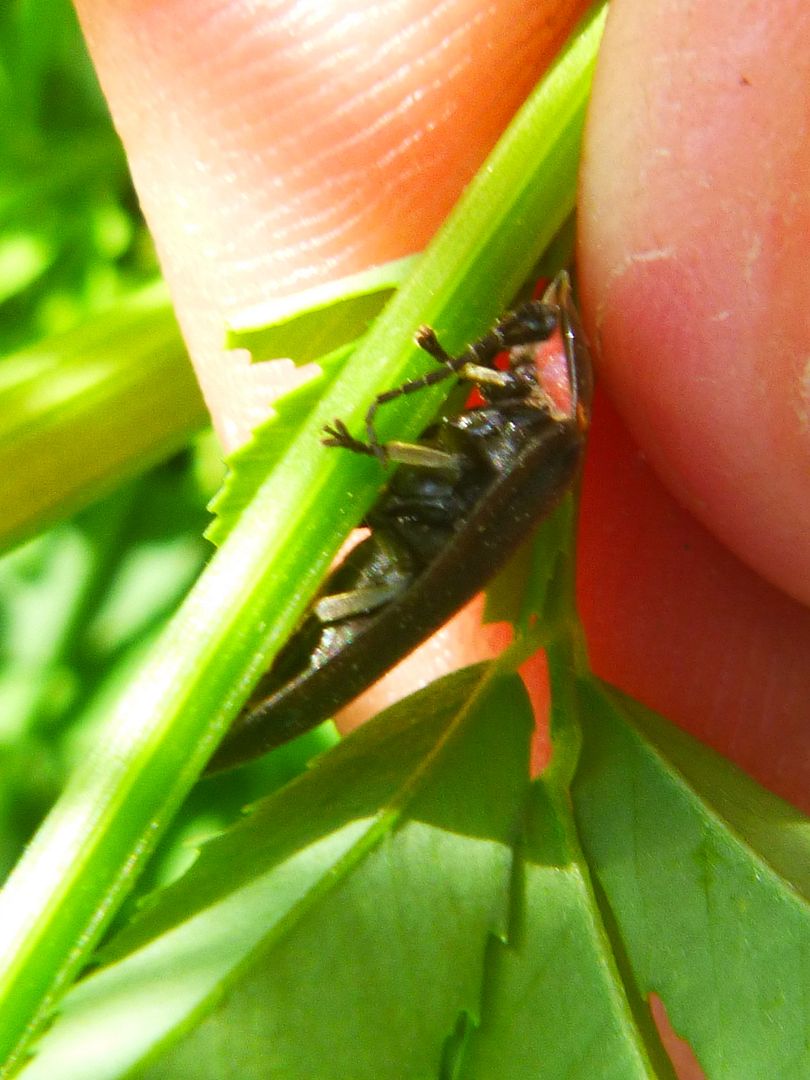 * "Glittering lampwick." Did you not notice it NOT bioluminescing Mr. Linnaeus?
Current Music:

Beach Fossils - Wide Awake
Latest Month
December 2016
S
M
T
W
T
F
S
1
2
3
4
5
6
7
8
9
10
11
12
13
14
15
16
17
18
19
20
21
22
23
24
25
26
27
28
29
30
31