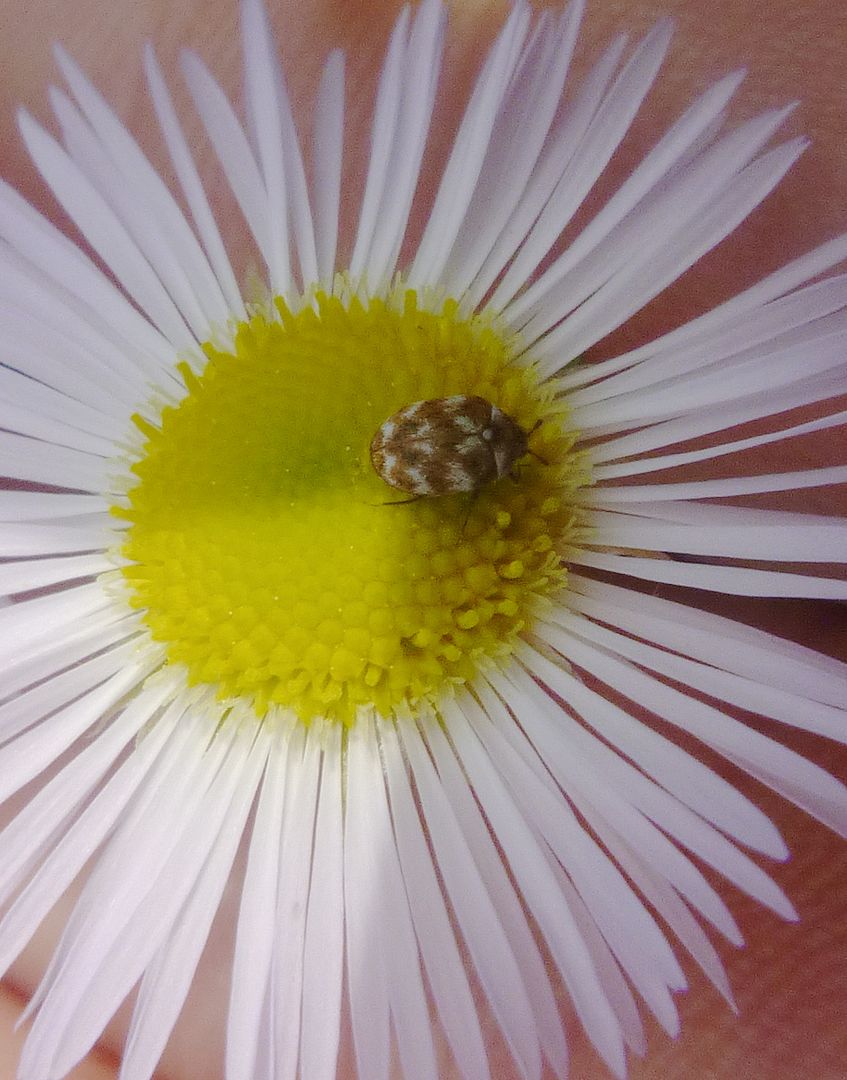 This is another time where I wasn't sure what I was looking at until I examined the photo later. Another little beetle only 3 mm long or so, and delightfully colorful. What a disappointment to realize it's not only non-native, but moonlights as a household pest.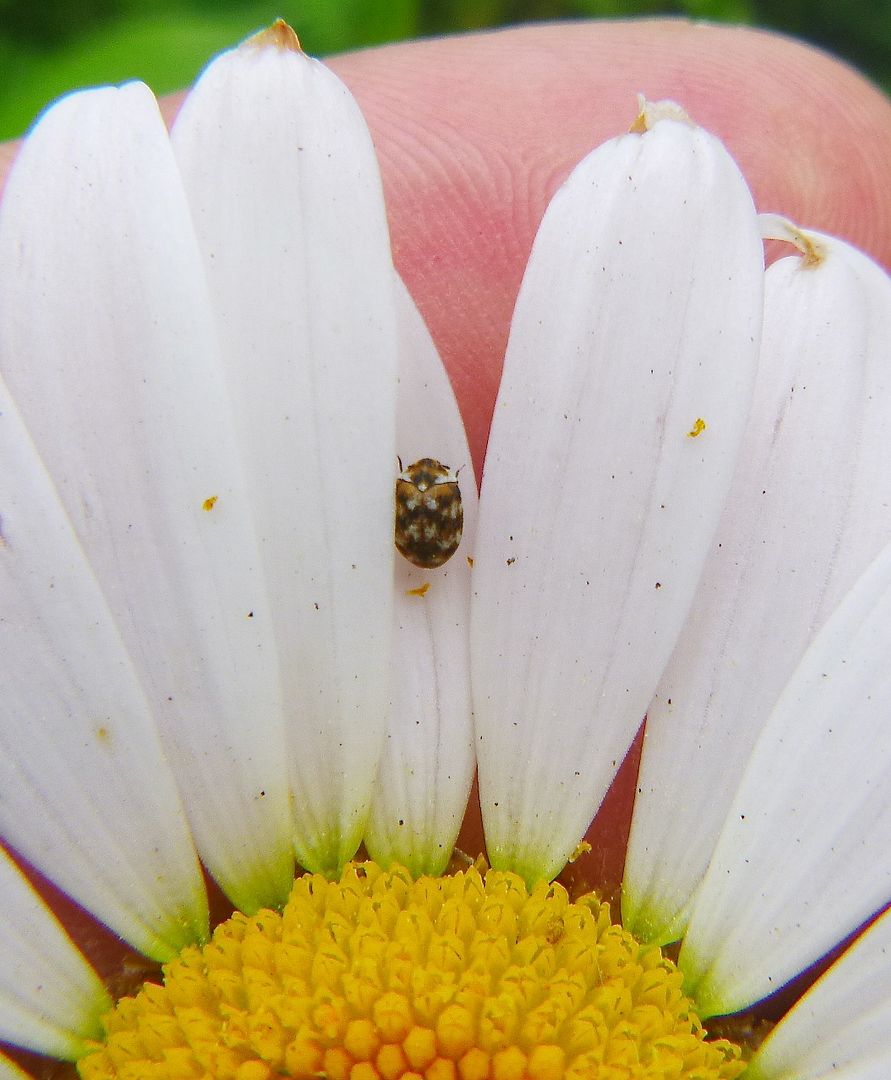 Anthrenus verbasci
* is also known as the varied carpet beetle (or more correctly, if awkwardly "variegated carpet beetle). Carpet beetles are a group of beetles that specialize on the dry durable tissues of the long dead. A wool carpet is just a big mat of mammal fur, a priceless taxidermy is a tempting balloon of edible skin, a beautiful set of mounted butterflies is a carpet beetle buffet. This species has a taste for plant tissues as well, becoming a pest in flour mills and food storage facilities.
* This name translates to "mullein wasp."
Current Music:

Invasives - Mouths of Monsters
Latest Month
December 2016
S
M
T
W
T
F
S
1
2
3
4
5
6
7
8
9
10
11
12
13
14
15
16
17
18
19
20
21
22
23
24
25
26
27
28
29
30
31