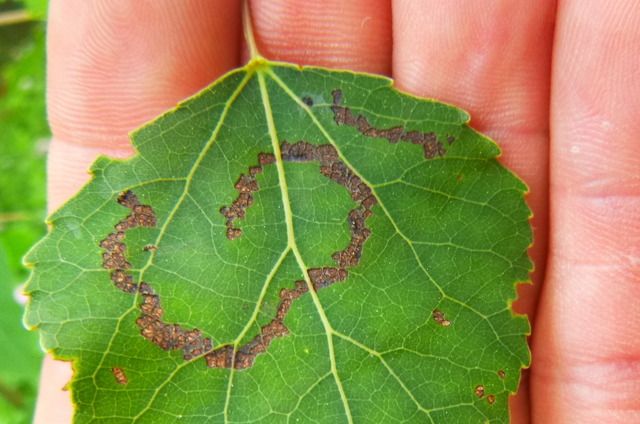 I discovered these feeding marks on the leaves of a quaking aspen (
Populus tremuloides
*) sapling recently. I figured a look through the old
Eiseman and Charney book
ought to settle it easily.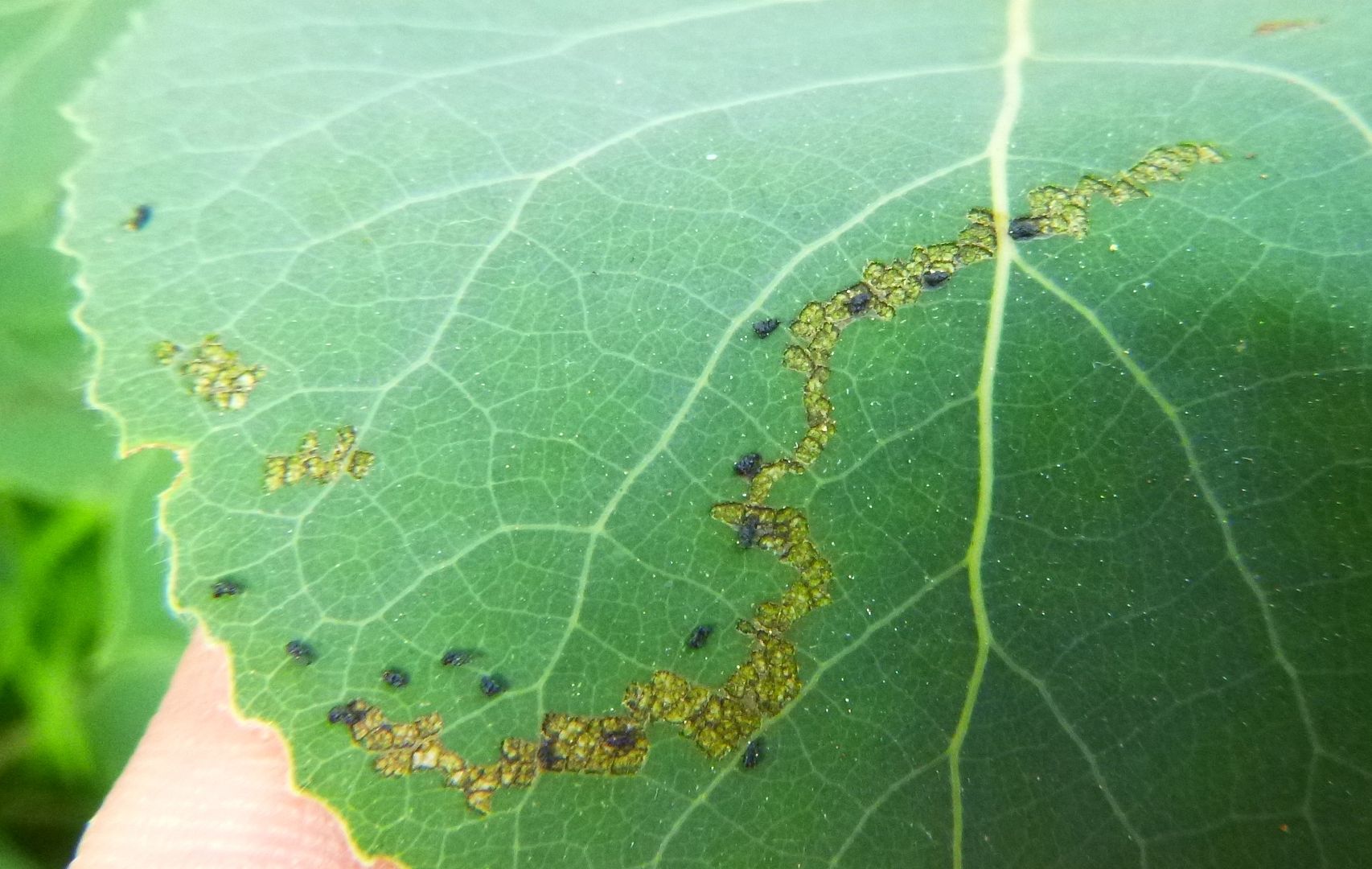 But it didn't. The kind of feeding--on the surface of the leaf, leaving the bottom surface somewhat intact--falls into the category of "skeletonization." In the second photo you can see the feeding is more fresh, and a line of droppings follows the path of feeding. I could find no specific reference to aspen leaf skeletonizers. I took the perhaps impolite next step of bugging
Eiseman
on facebook.
His alarmingly quick response was "Must be a beetle, but I don't know who it is exactly." followed by "Chrysomela was one thought I had--I think several species feed on poplars ... Some weevils leave similar patterns, but I'm not sure if any feed on poplar leaves. Various other chyrsomelids also feed on poplars."
So, until I find the beetle in the act, we'll have to leave it there. Thanks Charley!
* the -oides suffix means "looks like." So North American quaking aspen's scientific name means "Looks like European quaking aspen."
Current Music:

Invasives - Infinite Subtraction
Tags:
Latest Month
December 2016
S
M
T
W
T
F
S
1
2
3
4
5
6
7
8
9
10
11
12
13
14
15
16
17
18
19
20
21
22
23
24
25
26
27
28
29
30
31