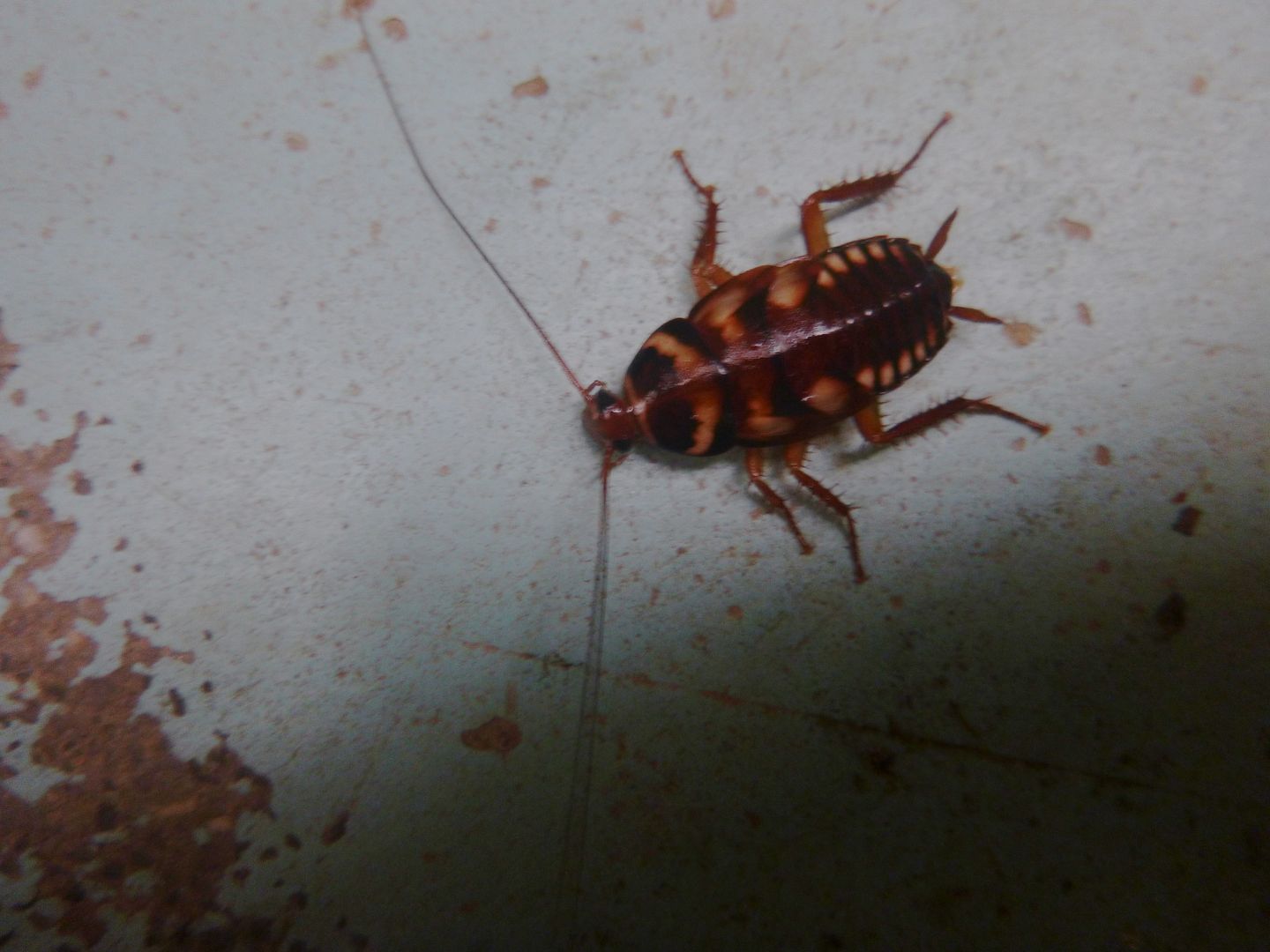 Not to get all meta on you, but have you noticed how many entries in this series have been babies or immature specimens? It makes sense for the birds and most of the bugs, but this Australian cockroach
Periplaneta australasiae
* nymph doesn't know it's spring outside. It's just random chance that I encountered it when I did.
Like all large introduced cockroaches in the north, Australians are found only in very warm buildings, usually associated with tropical plants. Like their relatives the American roaches, these are named not for their place of origin, but for the first English-speaking place that noticed there were a ton of these huge roaches around all of a sudden. These are probably native to South Asia.
* "Australian near-roamer." I take peri-planeta to mean "one that roams near [humans]"
Current Music:

Luscious Jackson - City Song
Latest Month
December 2016
S
M
T
W
T
F
S
1
2
3
4
5
6
7
8
9
10
11
12
13
14
15
16
17
18
19
20
21
22
23
24
25
26
27
28
29
30
31