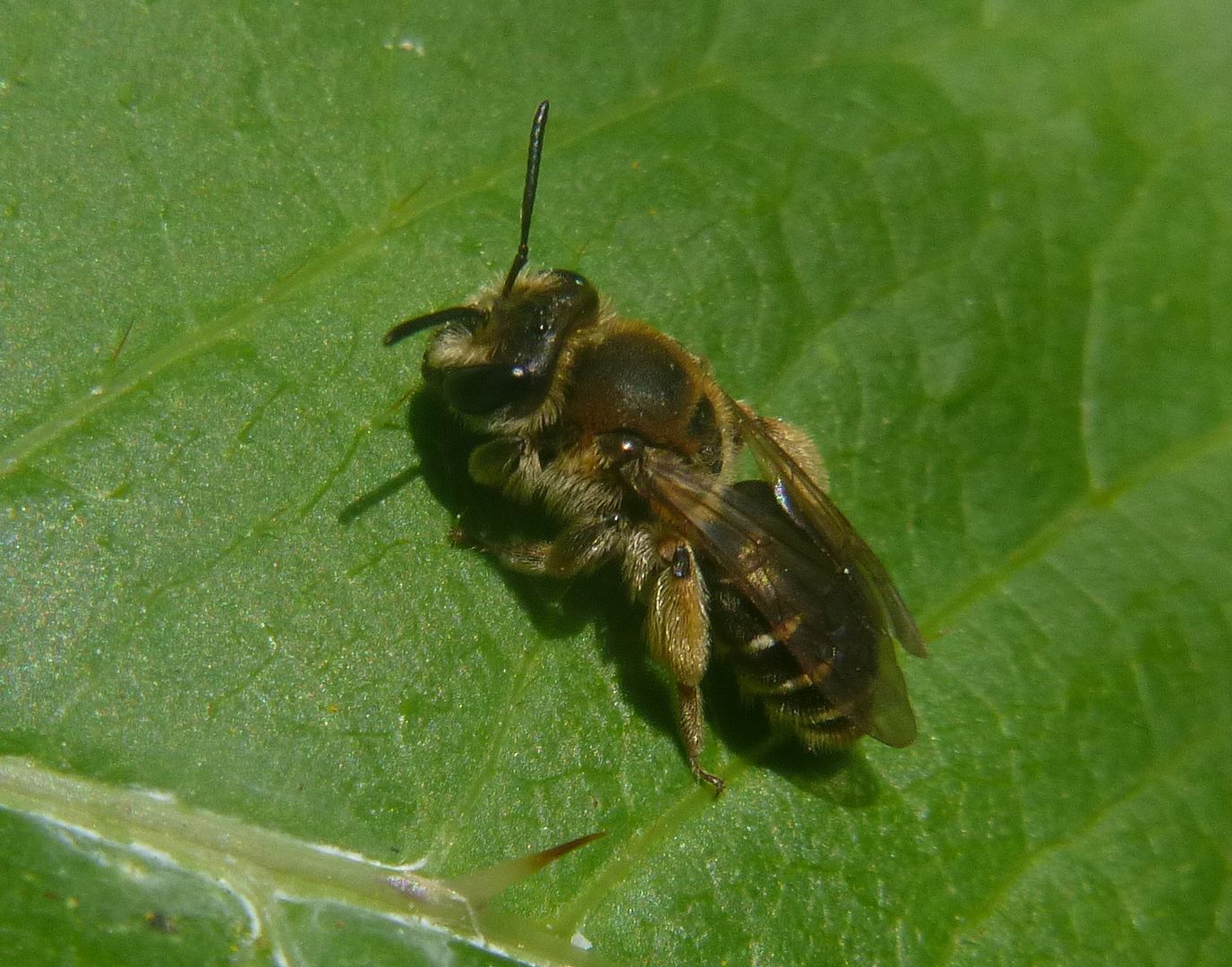 This little miner bee,
Andrena sp.
*, was sunning herself on a leaf along the path. Miner bees are solitary (non-social, non-colonial) creatures that dig tunnels in places where plant life is least dense; pathways, playing fields, and other human-created habitats may be the most suitable in their range. Many unrelated females often dig burrows in the same area, each female depositing an egg, and a bolus of pollen for the hatchling to feed on. I'm fairly certain this was the type of bee I picked off a flower to show a class last year, earning a tiny sting on my finger.
* according to
Bugguide
, "From Greek anthrene (ανθρηνη) 'hornet/wasp'; related Greek words originally referred to any buzzing insect."
Current Music:

Fuzzy - Feel Your Love
Latest Month
December 2016
S
M
T
W
T
F
S
1
2
3
4
5
6
7
8
9
10
11
12
13
14
15
16
17
18
19
20
21
22
23
24
25
26
27
28
29
30
31