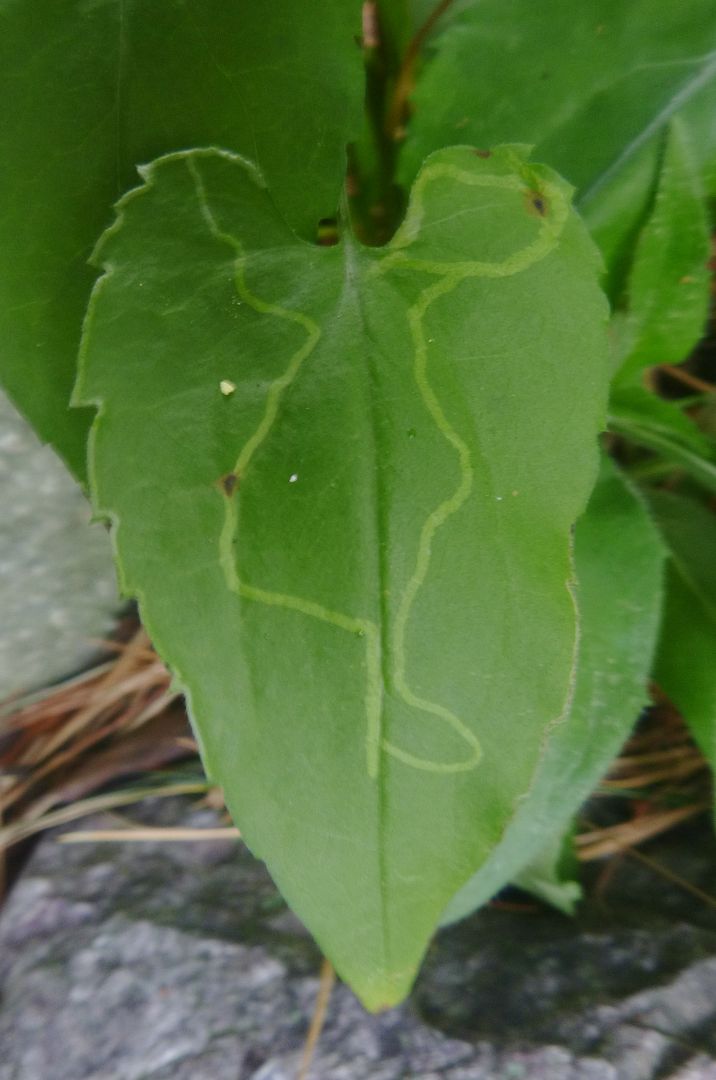 It's sometimes hard to appreciate exactly how damn small insects can be. They can be so small that space between the top surface and bottom surface of a LEAF can serve as habitat. In this case, a very insect larva chewed its way through the leaf of an aster, consuming the pulpy flesh and leaving a light colored trail.
Leaf-mining insects can come from any of 4 of the main insect orders--flies, moths, beetles, or sawflies. The host plant and the shape of the mine can be used to identify the insect in question. In this case, the miner is the larva of the fly
Ophiomyia quinta
*, which specializes on goldenrods and asters.
* "Ophiomyia" means "snake fly" probably a reference to the serpentine path of the leaf mine. Quinta means fifth. Dunno why it was named that.
No discussion of insect tracking can go by without mentioning
Charley Eiseman
and his amazing book
Tracks & Sign of Insects and Other Invertebrates
.
Current Music:

Elvis Costello - Watching the Detectives
Latest Month
December 2016
S
M
T
W
T
F
S
1
2
3
4
5
6
7
8
9
10
11
12
13
14
15
16
17
18
19
20
21
22
23
24
25
26
27
28
29
30
31