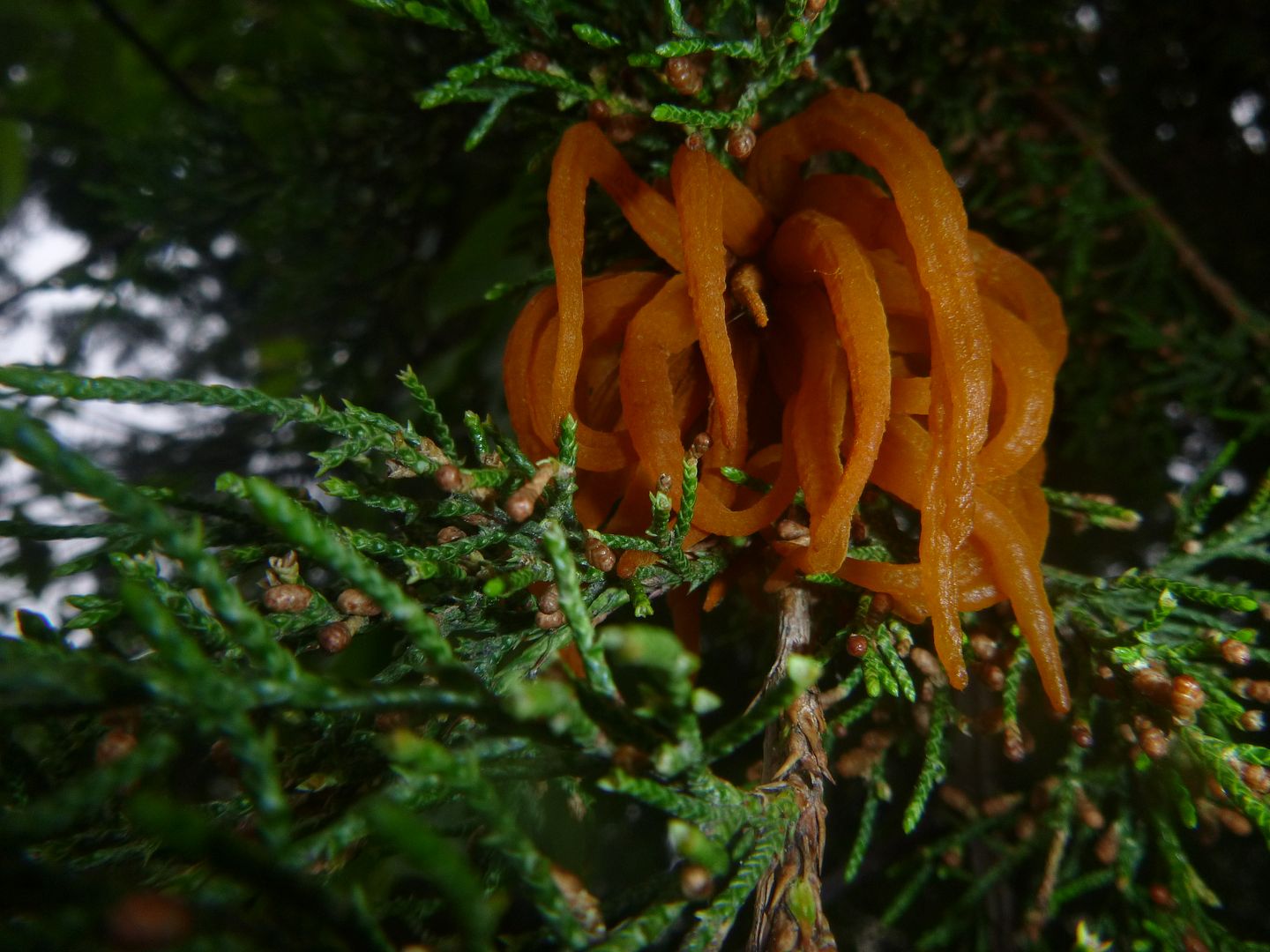 The eastern subspecies of the
Tree Octopus
Octopus paxarbolis
* turns out, under sober reflection, to be a fungus. Specifically, it is the gall of a fungus with an interesting two host life cycle. The gall overwinters as a woody knob on an eastern red cedar
Juniperus virginiana
** but when the warm spring rains come, out come the tentacles. The jelly protuberances release spores into the air, which can infect a number of plants in the rose family (including, for economically important reasons, apple trees
Malus sp.
***).
Once inside the second host, the cedar-apple rust
Gymnosporangium juniperi-virginianae
**** grows until it forms pustules on the leaves and fruit. Orange rust-like growths produce spores that then must infect a red cedar to continue the cycle. The fungus doesn't usually seriously harm it's hosts, but consumers don't like to buy hand fruit with pustules on them, I guess.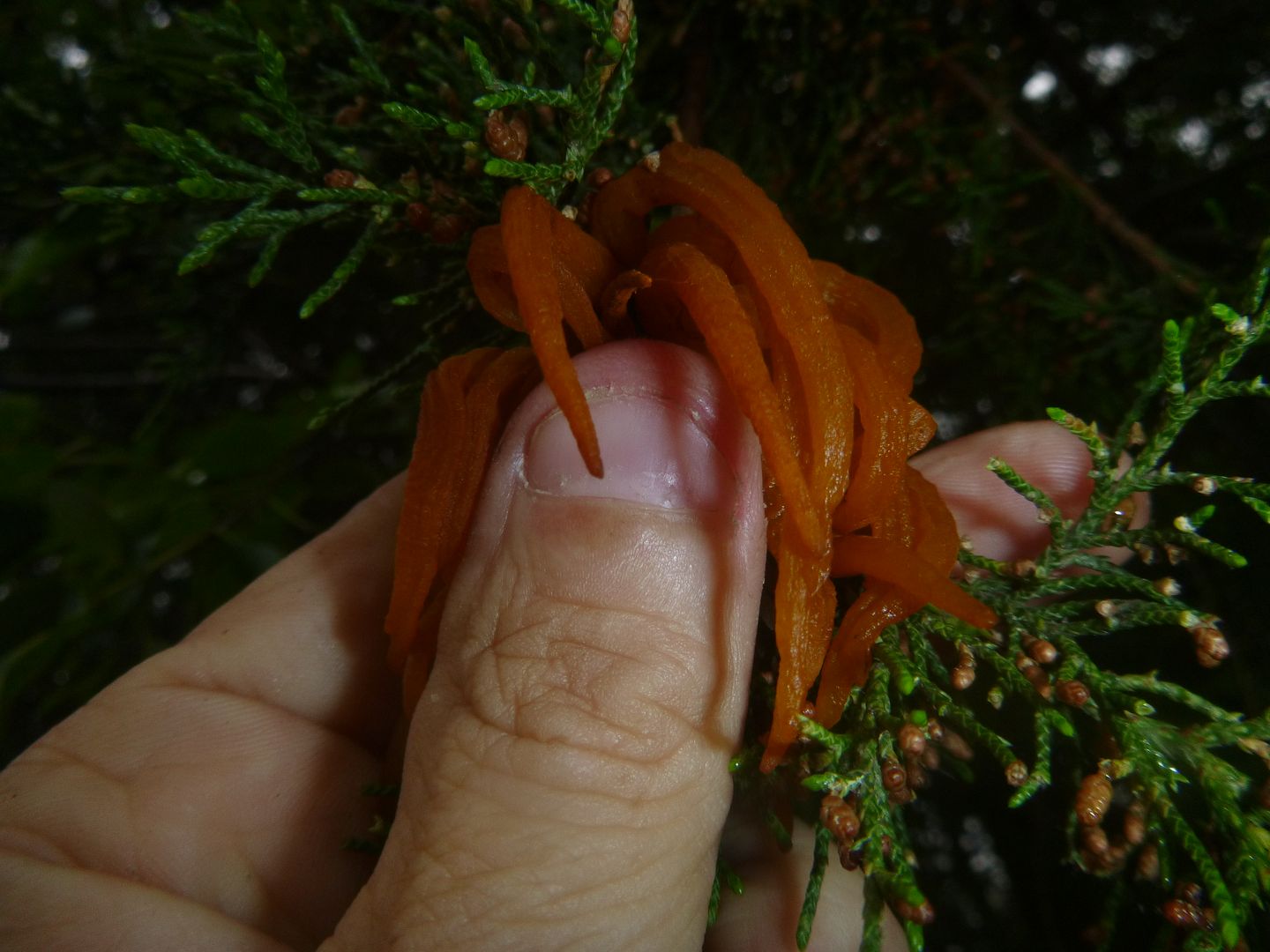 * "Eight-footed Pacific Tree-dweller"
** "Virginia juniper"
*** "Apple" Jesus do I have to do everything?
**** "Naked spore vessel on eastern red cedar"
Current Music:

Mastodon - High Road
Latest Month
December 2016
S
M
T
W
T
F
S
1
2
3
4
5
6
7
8
9
10
11
12
13
14
15
16
17
18
19
20
21
22
23
24
25
26
27
28
29
30
31