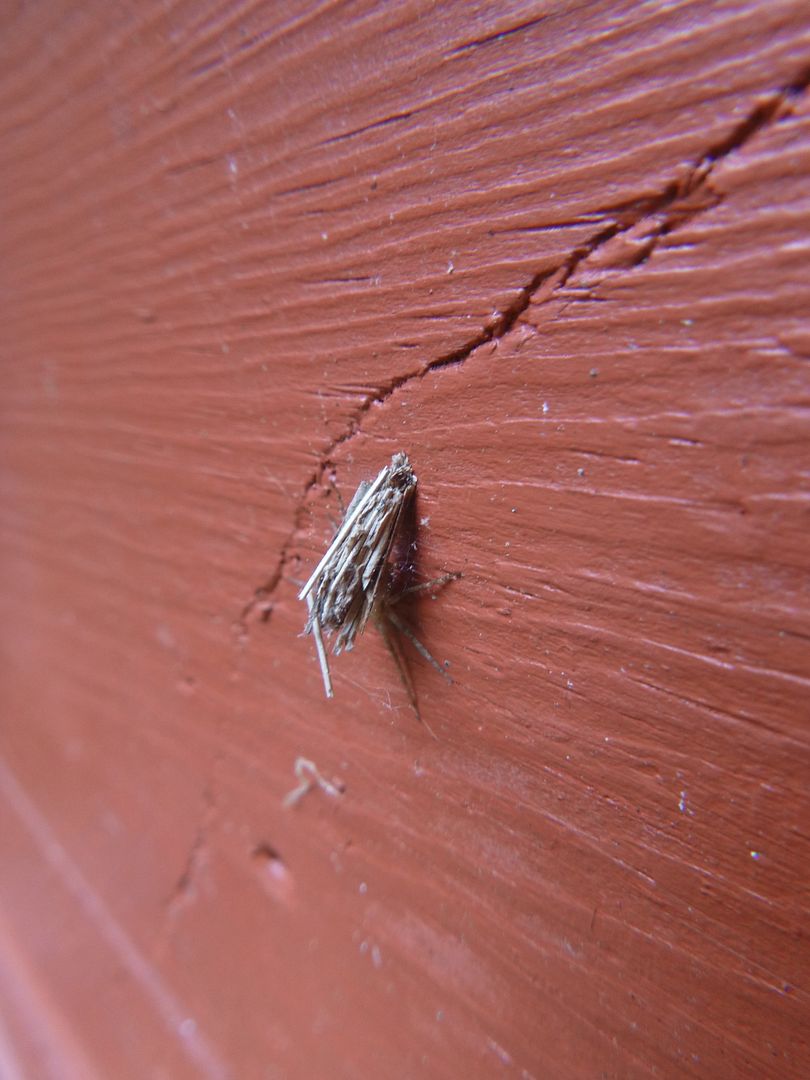 A tiny caterpillar cuts lengths of grass stems and binds them with silk into a tube. At the insect's scale it is like a suit of armor made of bamboo. It protects the caterpillars from predators, like wasps and spiders. Look close--it's protecting a small spider from my gaze as well.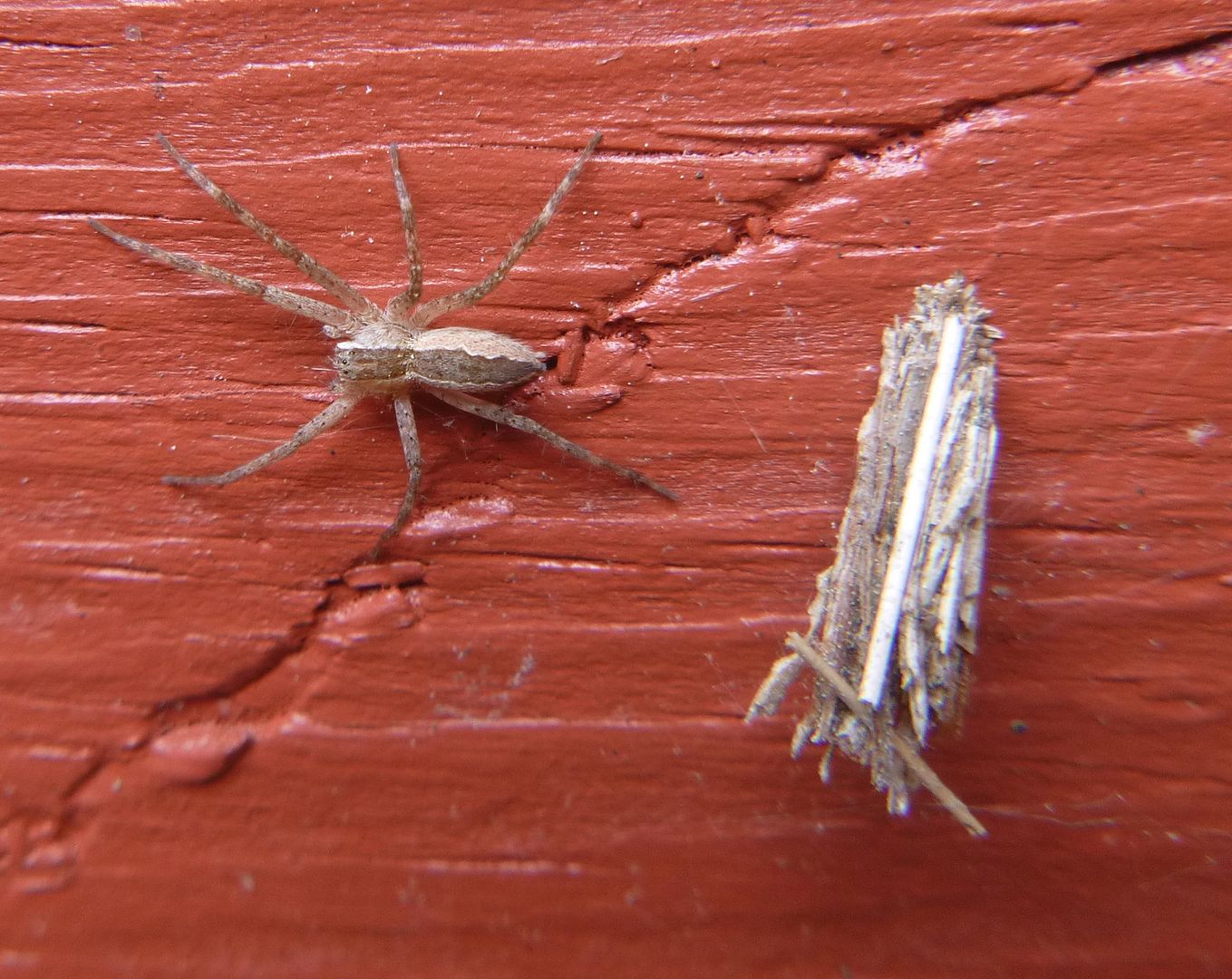 The spider abandons its hiding place, leaving the bagworm in place. This moth caterpillar is almost certainly
Psyche casta
*, a European species first noticed in North America in where else but Boston, in 1931.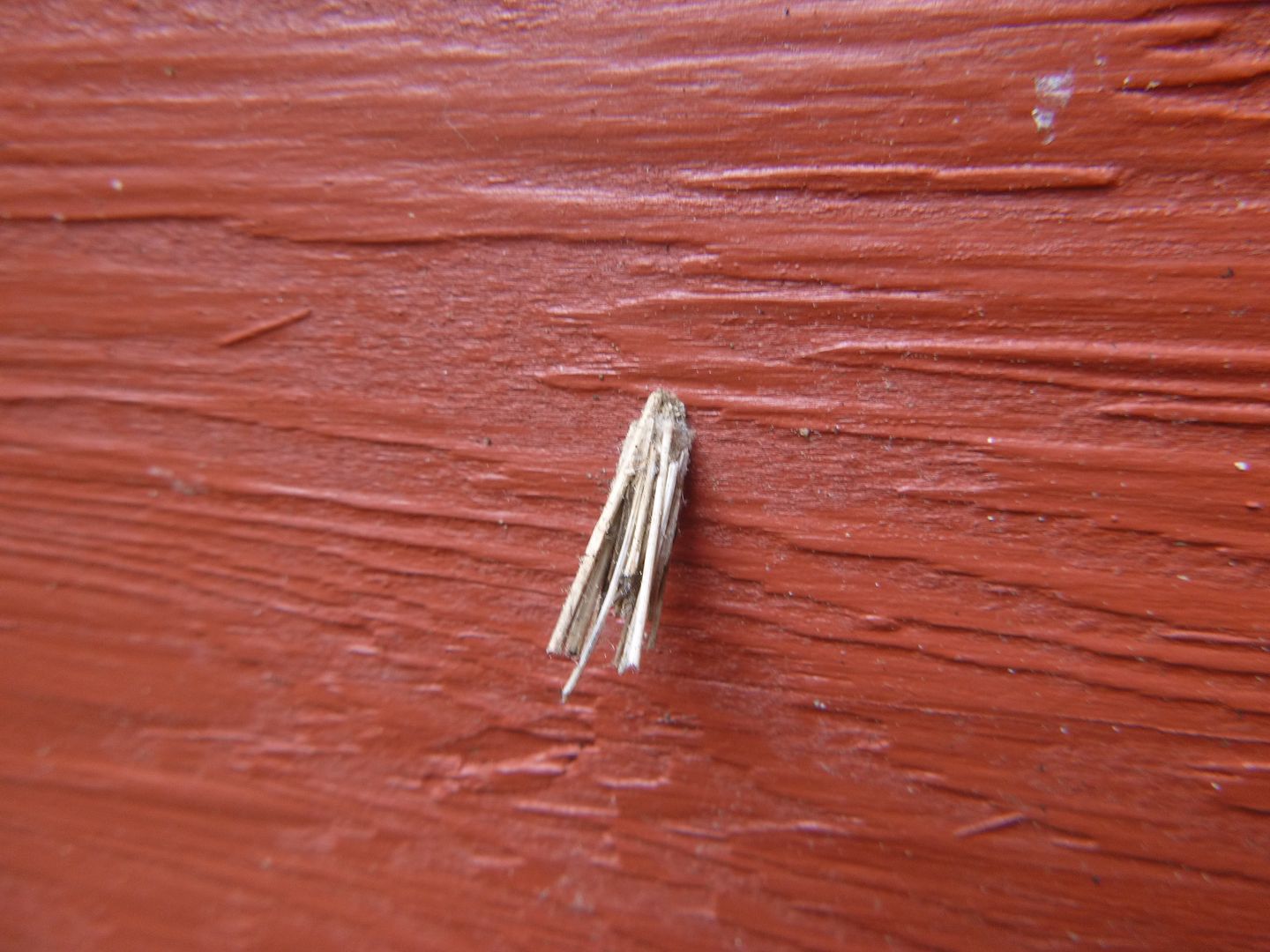 * The beautiful Greek word "Psyche" has a double meaning of both "the mind/soul" and "butterfly." In this case, the construction of the binomial comes to mean "moth who builds a fort."
Current Music:

X-ray Spex - Plastic Bag
Latest Month
December 2016
S
M
T
W
T
F
S
1
2
3
4
5
6
7
8
9
10
11
12
13
14
15
16
17
18
19
20
21
22
23
24
25
26
27
28
29
30
31