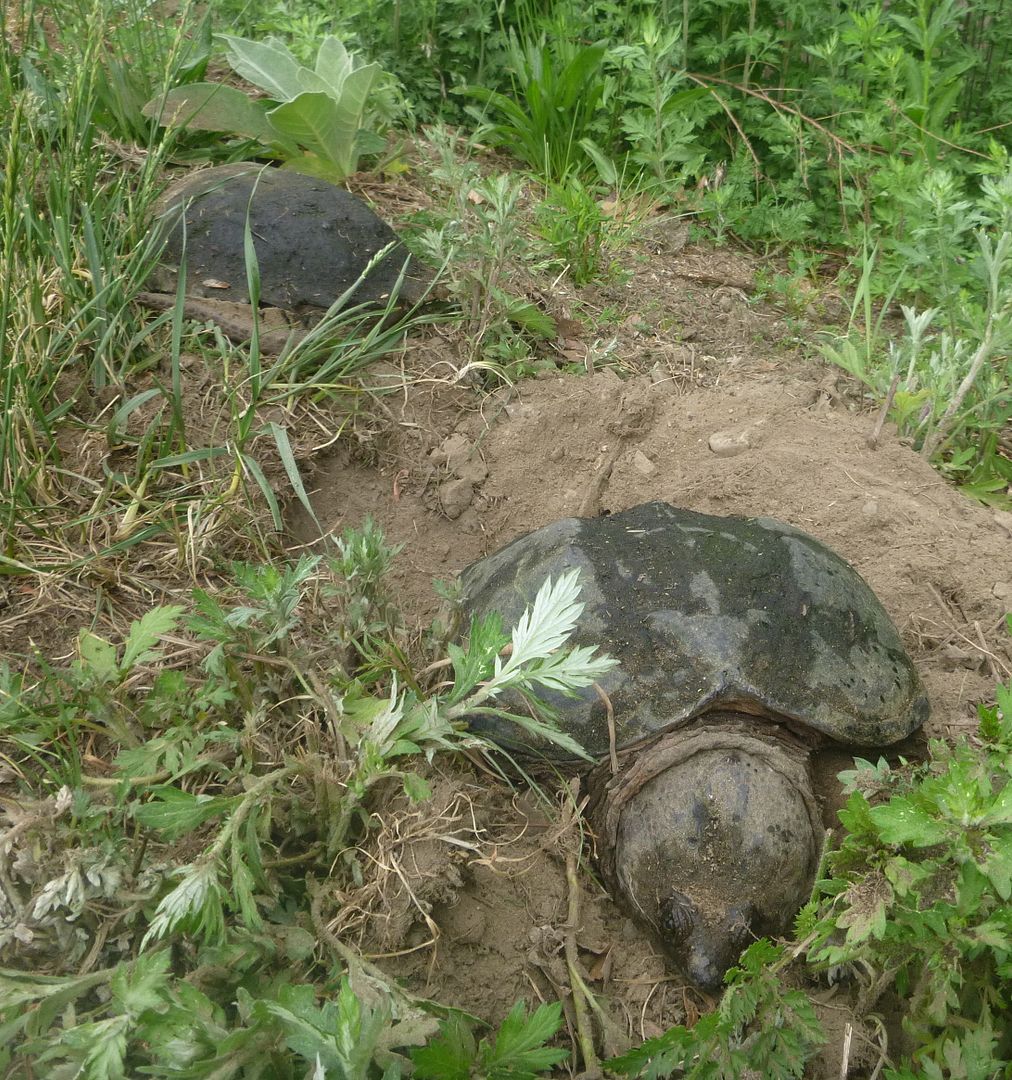 The most massive reptile in New England is the common snapping turtle,
Chelydra serpentina
*. I thought these ladies (engaged in tandem egg-laying, a behavior I'd never seen before) were rather petite, at about a 12 inch shell length and probably weighing under 10 pounds. Big ones achieve an 18 inch shell length, and weigh up to 35 pounds. Probably there are monstrous individuals twice that size, in overfed captive collections, and the primordial past.
Snappers are entirely aquatic, swimming well but often spending hours inactive waiting for food to drift by. They'll eat any animal small enough to fit in their mouths, including, reportedly (put probably very rarely) baby ducks. Plants make up about 40% of their food--despite their reputations they are less predatory than their tiny cousins the spotted turtles. I've been looking for verifiable stories of humans being bitten by snappers in the water, and have come up dry.
They'll only come up on to land to move to better water--or if female, to lay eggs. That's when most of us encounter them, and when most humans get bit. Can you blame them, though? Their shell is skimpy, leaving lots of naked underbelly, and on land they are on the vital mission of creating the next generation. I'd bite you too.
* "Snake-like turtle" because their necks are long and their faces are bitey.
Current Music:

Metallica - The Call of Ktulu
Latest Month
December 2016
S
M
T
W
T
F
S
1
2
3
4
5
6
7
8
9
10
11
12
13
14
15
16
17
18
19
20
21
22
23
24
25
26
27
28
29
30
31