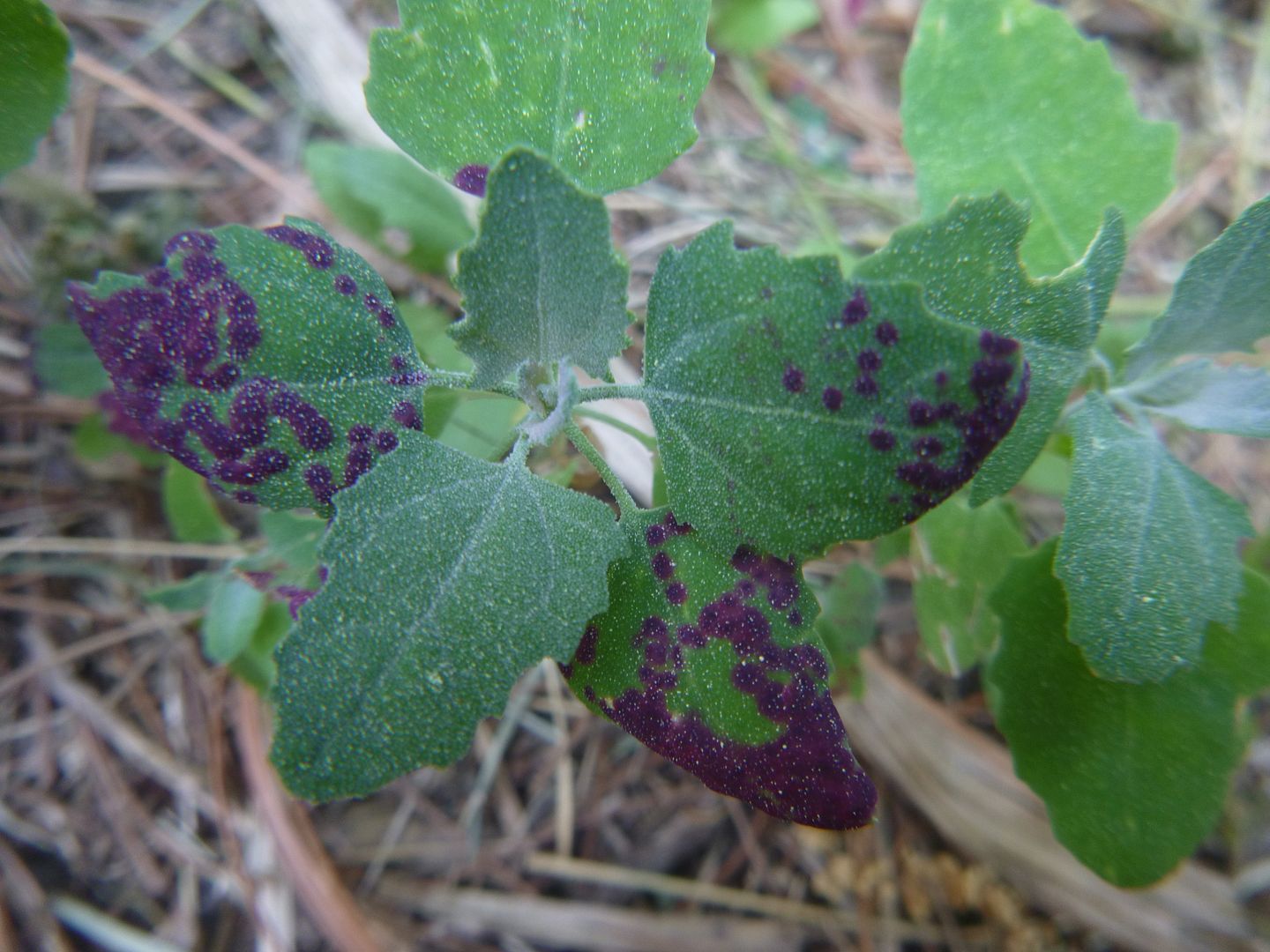 Lamb's quarters
Chenopodium album
* is a very common North American weed, and a close relative of spinach and quinoa. It is prized by the foraging community as an abundant and nutrient-dense green, found in suburban yards as well as urban sidewalk cracks.
The shape of the leaf and the tiny white-green flowers help identify it, but those red dots are the dead giveaway. Those are left by the nymphs of the Chenopodium leafhopper
Norvellina chenopodii,
** a small
attractive
insect that pierces the leaf with a tiny beak, sucking the juices of lamb's quarters.
* Chenopodium album literally means "little white goose foot."
** I couldn't find any reason for the name "Norvellina." It was probably named in honor of someone named Norvell. "Chenopodii" refers to the insect's host plant.
Current Music:

The Muffs - What You've Done
Latest Month
December 2016
S
M
T
W
T
F
S
1
2
3
4
5
6
7
8
9
10
11
12
13
14
15
16
17
18
19
20
21
22
23
24
25
26
27
28
29
30
31