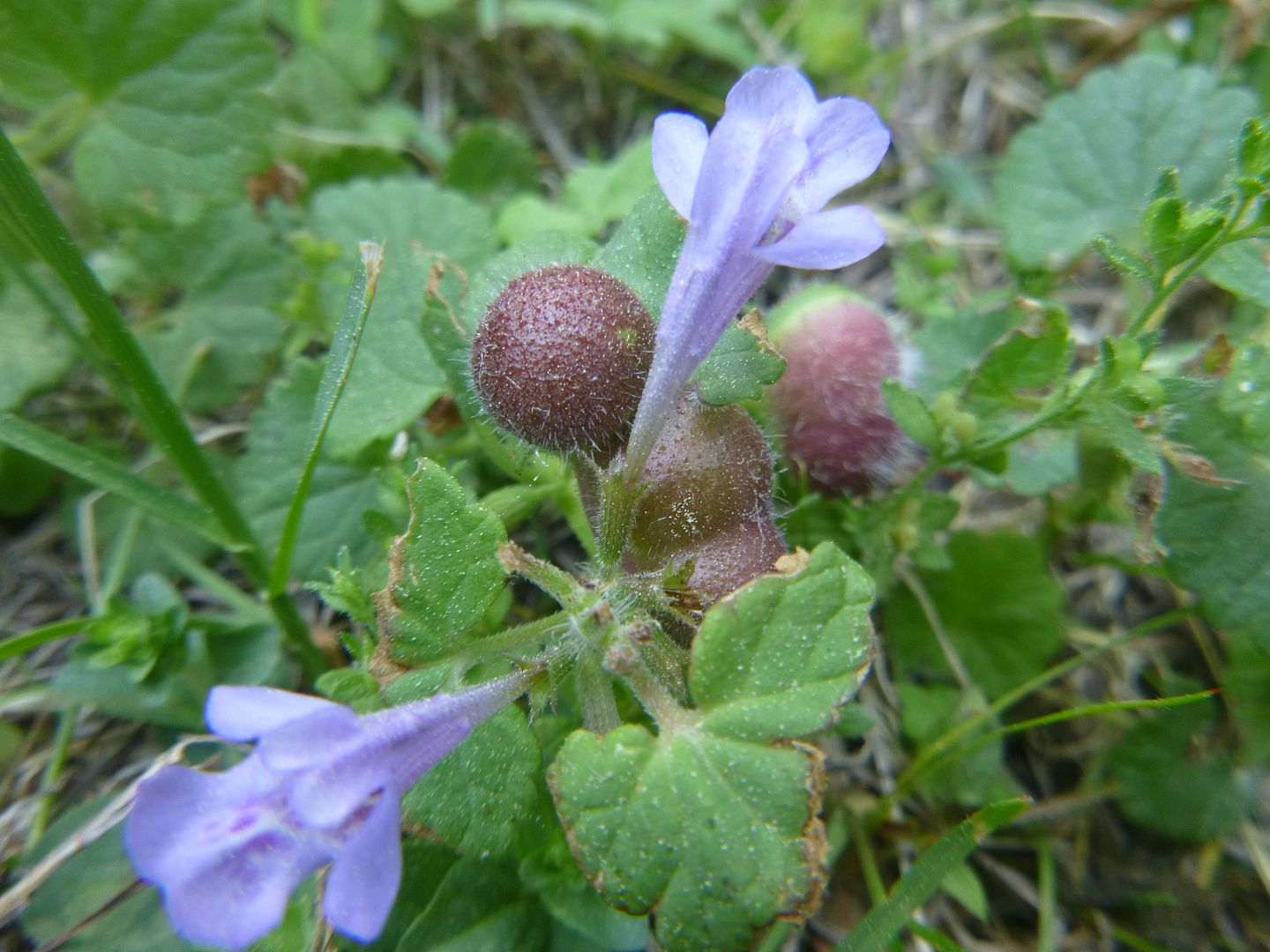 The far back corner of Contentment Cottage's yard is full of a low creeping mint that bears purple flowers and little fruits that look like testicles. The plant is ground ivy, or "creeping Charley"
Glechoma hederacea
* and the little ball bags are galls that protect tiny wasp larvae.
Both the plant and the wasp
Liposthenes glechomae
** are Old World species. The plant, like many mints, has a long history of culinary and quasi-medical uses. It grows well in shady yards that get mowed fairly infrequently, but is sometimes grown as a potted plant. Europeans brought the plant with them to New England, and the plant brought the wasp.
* "Glechoma"is a reference to Pennyroyal, a related plant, while "hederacea" implies that it is in the ivy family, a biological lie.
** I'm going out further on a limb than I usually do with this one, and that's saying something. "Liposthenes" seems to mean "fat palms (of the hands)" which has to be wrong--
this wasp has fat parts
, but not its hands. "Glechomae" refers to the wasp's relationship to genus
Glechoma
.
Current Music:

Beastie Boys - Gratitude
Tags:
Latest Month
December 2016
S
M
T
W
T
F
S
1
2
3
4
5
6
7
8
9
10
11
12
13
14
15
16
17
18
19
20
21
22
23
24
25
26
27
28
29
30
31