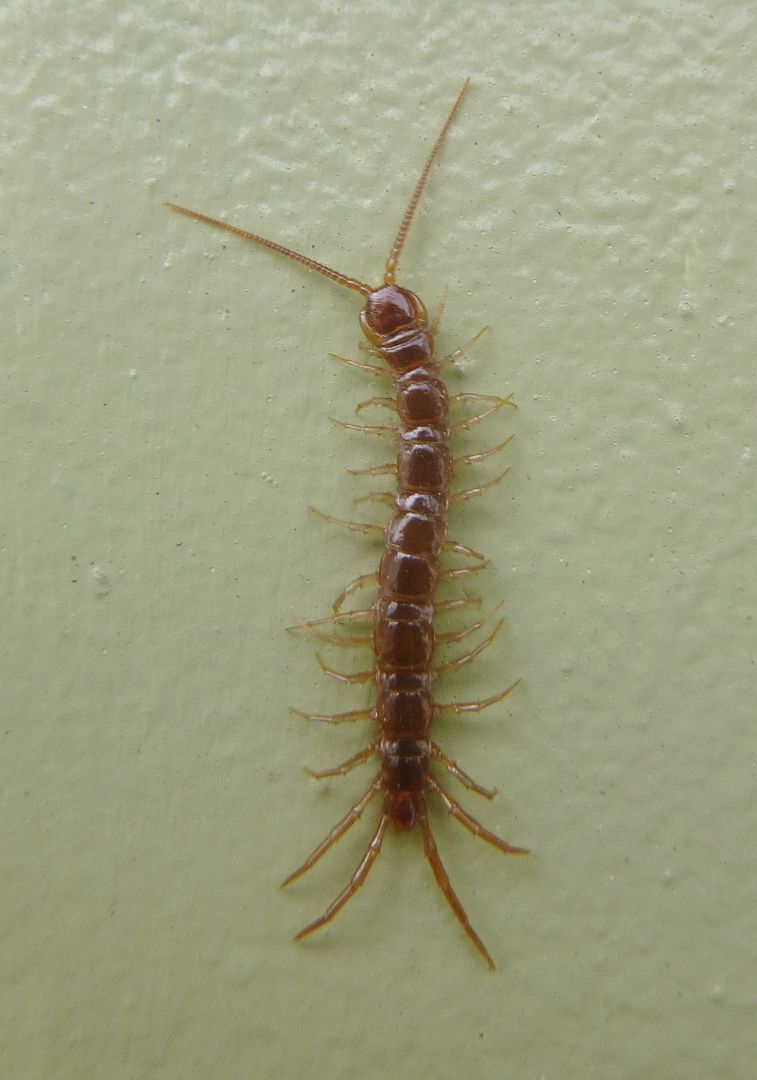 Flipping over rocks when I was a child, was a hobby full of surprises. I was looking for salamanders, but more often got slugs, earthworms, ground beetles, isopods, and millipedes. I would pick each of these up to examine them--I knew none of them could hurt me (the ground beetles could give a little pinch, but they never did). But if I saw one of these fast-moving orange centipedes, I let it scuttle away. Early attempts at grabbing them led them to twist alarmingly, and I was concerned I would be bitten or stung. As it turns out, these animals' venom-loaded forcipules are too small to penetrate human skin.
I call these "garden centipedes," although the order is more properly called Lithobiomorpha*. If I was more confident with identifying centipedes I might tell you it was
Lithobius forficatus
**, a European species introduced with its soil to New England, probably the most common lithobiomorph centipede in our area.
*Stone-living-shaped
**Scissor-shaped (probably referring to the last pair of legs) stone-liver
Current Music:

Mötley Crüe - Shout at the Devil
Latest Month
December 2016
S
M
T
W
T
F
S
1
2
3
4
5
6
7
8
9
10
11
12
13
14
15
16
17
18
19
20
21
22
23
24
25
26
27
28
29
30
31