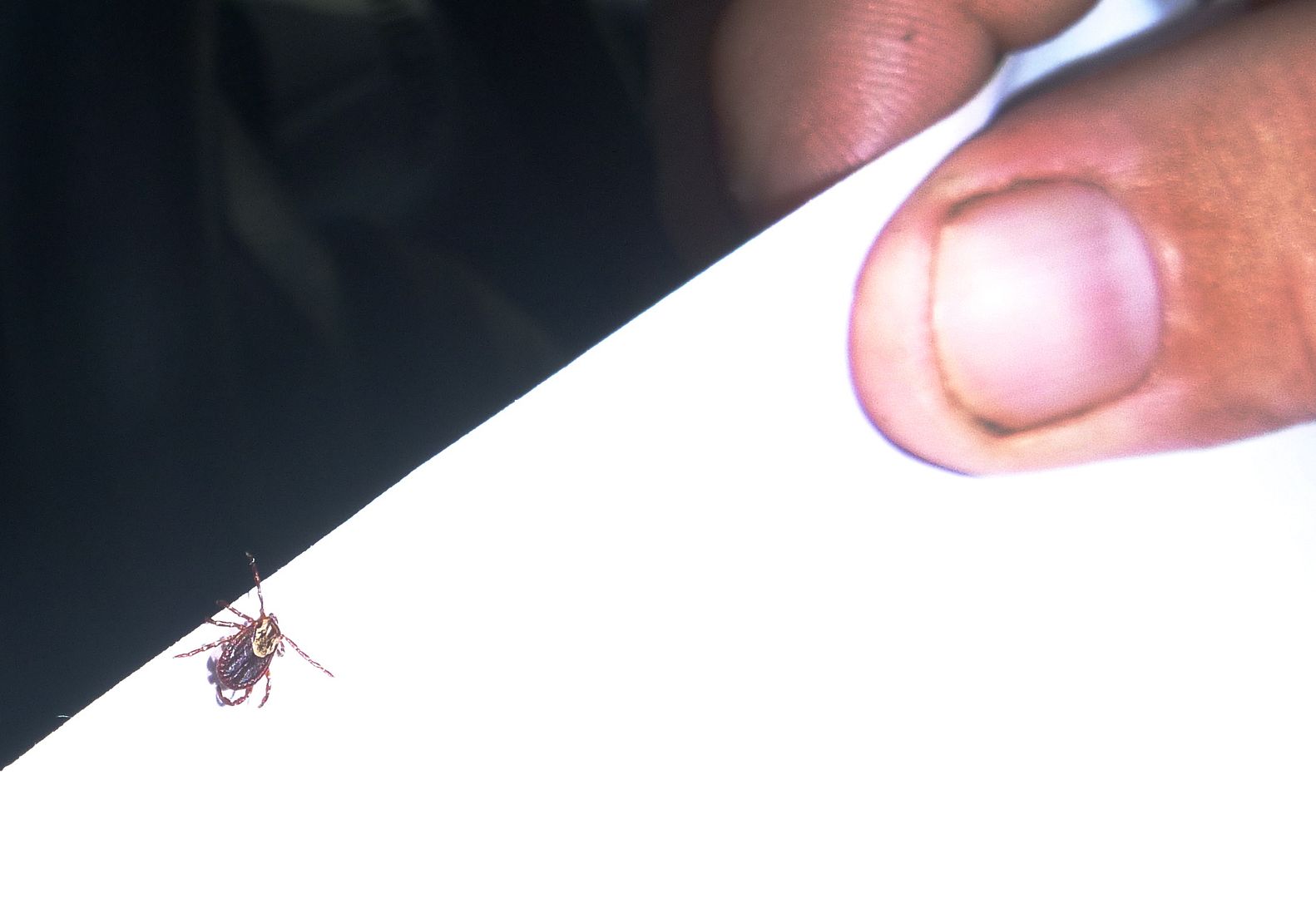 My coworker Jason flagged me down. He had an unhappy expression on his face and a piece of paper in his hand. On the paper was not words, but a female
Dermacentor variablis
*, what we usually call a dog tick or a wood tick. "Picked this off of me," he said grimly. I got excited about having a specimen to photograph, so much so I almost forgot to say what we always do when this happens, "At least it wasn't a deer tick."
Sure, dog ticks spread Rocky Mountain Spotted Fever and tularemia, but when was the last time you heard of someone catching one of those? But I can't think of a single New Englander I know who doesn't have a friend or family member who has experienced Lyme disease, or had it themselves. I almost feel warmly toward
Dermacentor
ticks, on account of how much loathing their smaller cousins the
Ixodes
** ticks inspire.
* "Variable skin-pricker."
**
Greek ixos(ιξος)- "birdlime" (a sticky substance put on places where birds perched in order to trap them) + -odes (-ωδης)- a variant of -oides(οιδης)- "like, resembling" (only seen as an ending).
Current Music:

Mike Vickers - Dracula's Theme
Latest Month
December 2016
S
M
T
W
T
F
S
1
2
3
4
5
6
7
8
9
10
11
12
13
14
15
16
17
18
19
20
21
22
23
24
25
26
27
28
29
30
31