I picked a wine cap mushroom, a nice fresh one that looked like it would make a good spore print. I looked at the gills, they were purple and intact, but I could see something wedged in them. It was some kind of insect larva. There are many kinds of beetles and flies that lay eggs in mushrooms, allowing their young to develop enveloped in the nourishing safety of fungus flesh.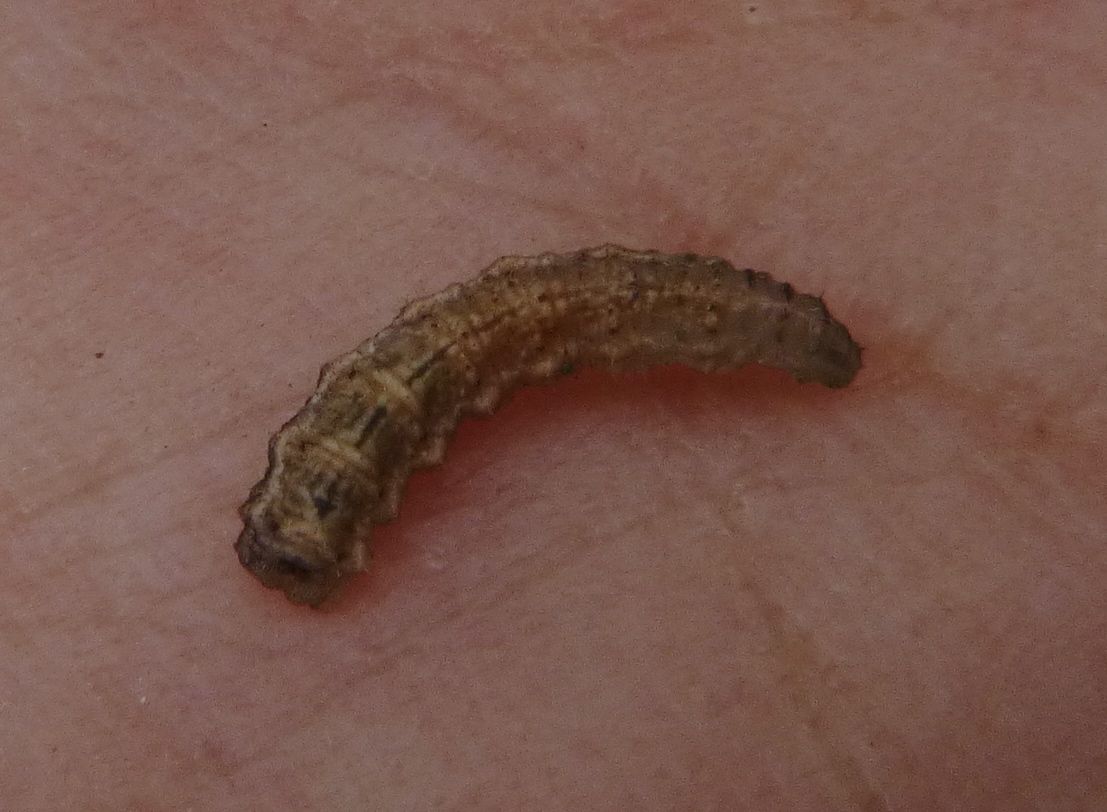 I carefully worked it out of its refuge with my knife, and was surprised to see what appeared to me to be a caterpillar. I posted these photos on a caterpillar identification group on facebook, and someone quickly pointed out that I was barking up the wrong tree. This larva has no distinct head, meaning it is not a lepidopteran, but a dipteran. This baby fly is in the Syrphidae* family--hover flies and flower flies. Syrphid larvae are predators--
aphid killers
come to mind. What was this one doing in the lamellae of a mushroom? Dunno, but possibly it was hunting fungus gnat maggots or other tiny prey. Have any entomologists out there heard of mushroom-dwelling syrphids?
*
From Ancient Greek σύρφος (súrphos, "gnat, winged ant")
Current Music:

Monster Magnet - Space Lord
Tags:
Latest Month
December 2016
S
M
T
W
T
F
S
1
2
3
4
5
6
7
8
9
10
11
12
13
14
15
16
17
18
19
20
21
22
23
24
25
26
27
28
29
30
31