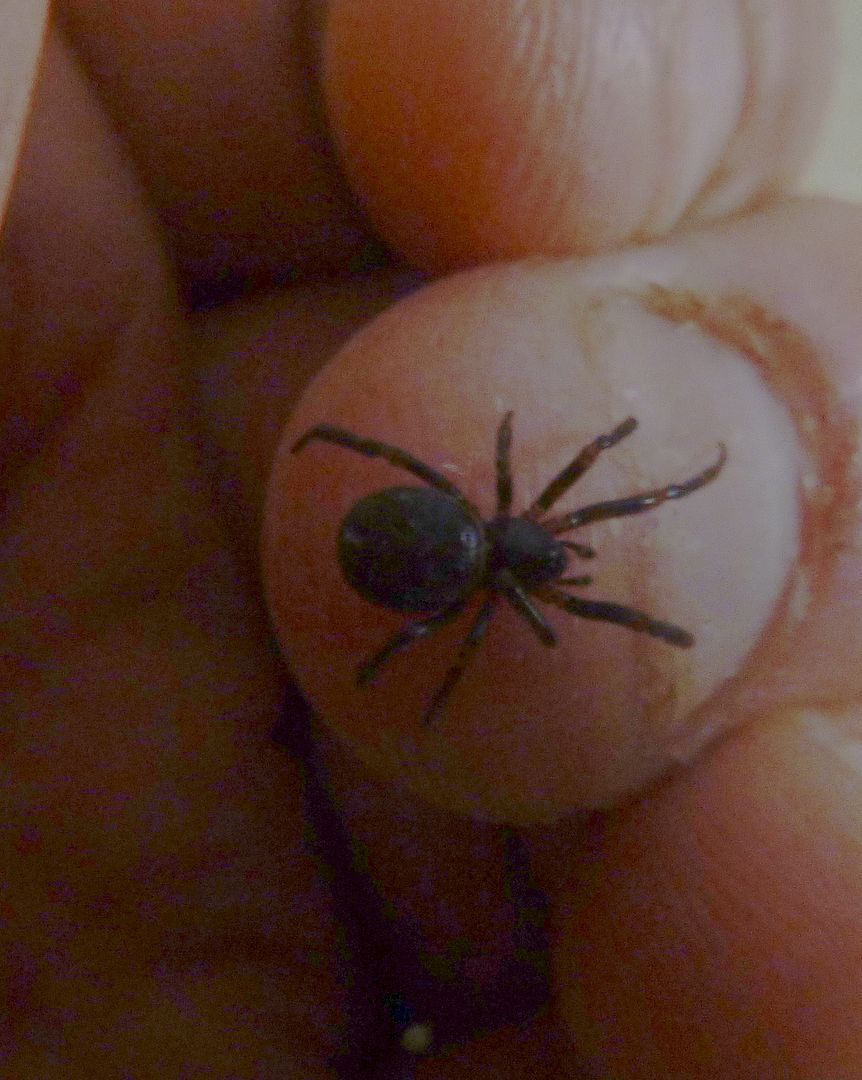 There are a number of small dark globose spiders found in New England that have the misfortune of being confused with
Lactrodectus
(widow) spiders. None are dangerous, and like almost all spiders, rightly perceive humans as huge lumbering threatening beasts. When I tried to catch this one, she folded her legs against her body and held still, becoming a tiny tumbling football. When I was finally able to pick her up, she spent all of her time trying desperately to get away. This is one of the
Steatoda
* group of cobweb spiders, spiders which are not uncommonly found indoors. She may be
S. grossa**, S. borealis***,
or
S. bipunctata****.


*Steatoda literally means "tallowy" in latinized Greek, but it is assumed that Sundevall was going for something more like "rotund or globose" (Cameron 2005).

** grossa means "big," or "big and plump" referring to the female's abdomen

*** borealis means "northern"

**** bipunctata means "two-spotted"
Current Music:

Russian Circles - Carpe
Latest Month
December 2016
S
M
T
W
T
F
S
1
2
3
4
5
6
7
8
9
10
11
12
13
14
15
16
17
18
19
20
21
22
23
24
25
26
27
28
29
30
31