The first really "mushroomy" mushroom of the year is this one: shaped like an umbrella, yellowish-white stalk, purplish cap, thick and robust and sprouting from wood chips.
The partial veil that protected the lilac gills when the mushroom was young persists on the stalk as a rough ring. In age, the cap goes from incurved and bell-shaped to convex, to allow spores at the center of the gills to get free.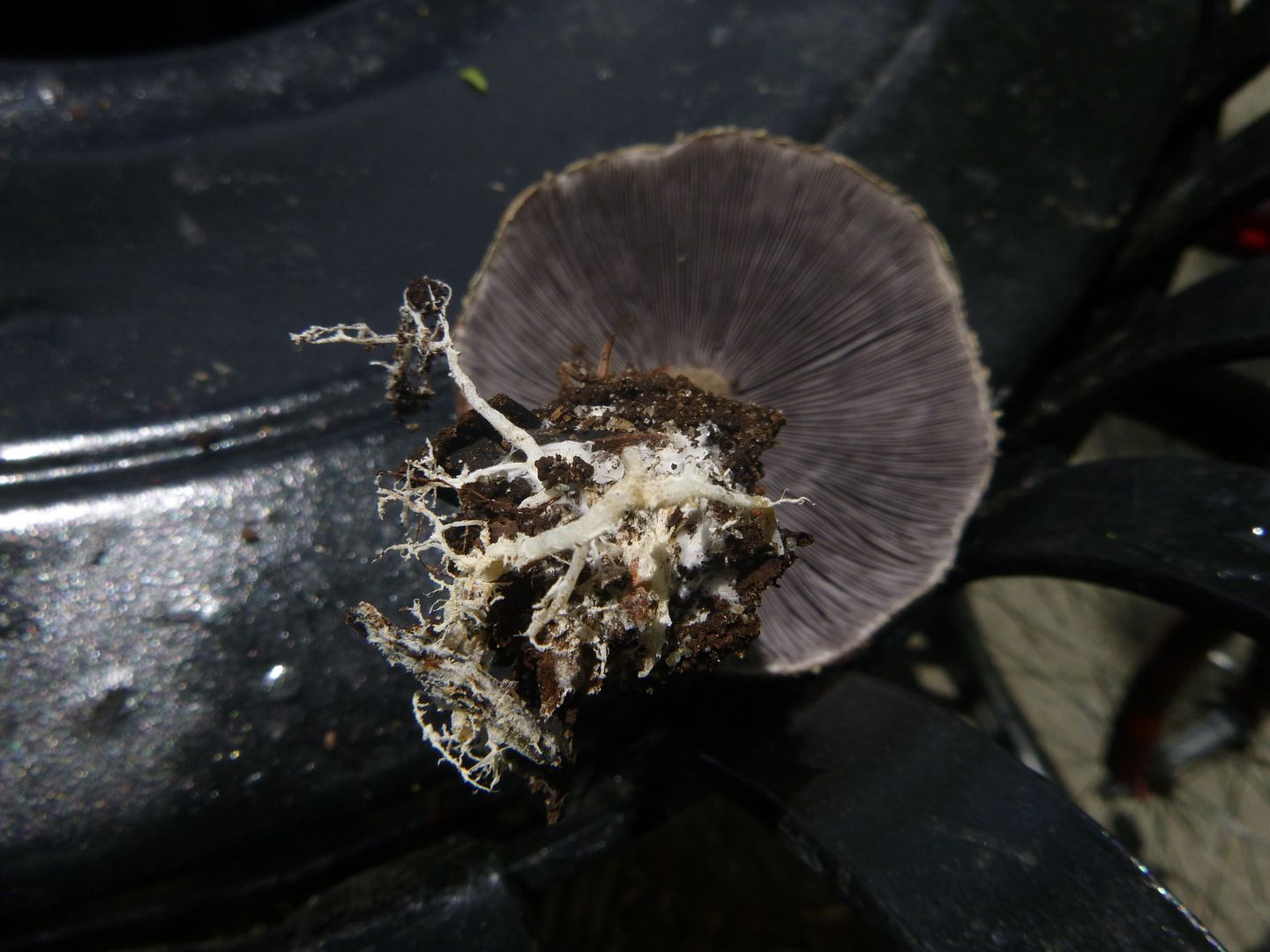 Pulled out of the substrate, the mushroom brings along its rhizomorph (root-like) mycelium). The fungus feeds on fecal coliform bacteria, and catches nematodes, as well as breaking down wood chips for energy. This species
Stropharia rugoso-annulata
* is a European native that lives in North America only in human-made environments: mulch beds, gardens, and wood-chipped pathways.
*"Stropharia" refers to a sword belt--a reference to the partial veil remnant on the stalk. "rugoso-annulata" means "rough-ringed," which refers to the same field marking.
Current Music:

Tribe Called Quest - Award Tour
Latest Month
December 2016
S
M
T
W
T
F
S
1
2
3
4
5
6
7
8
9
10
11
12
13
14
15
16
17
18
19
20
21
22
23
24
25
26
27
28
29
30
31