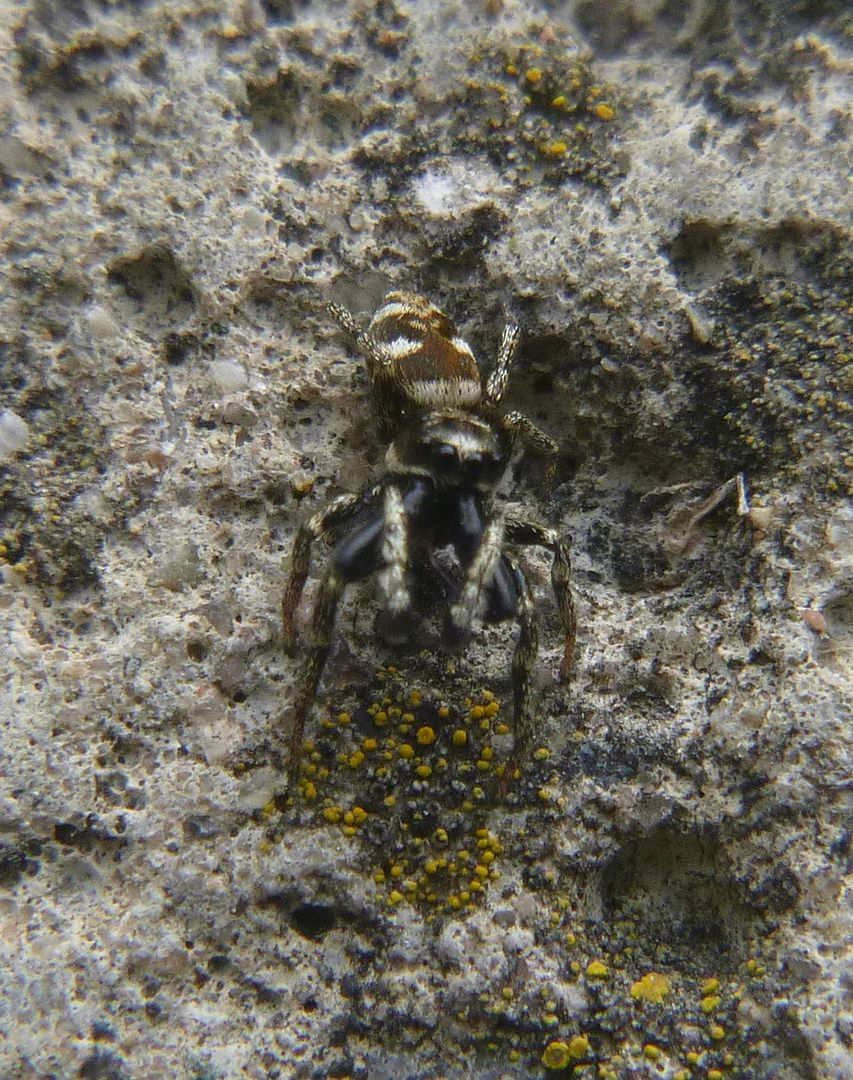 I was leaning my bike up against a cement wall when I detected the tiniest movement. This male zebra jumper (
Salticus scenicus
*), all of 4mm long, took my presence as a threat and was dancing to and fro and waving his folding pedipalps at me.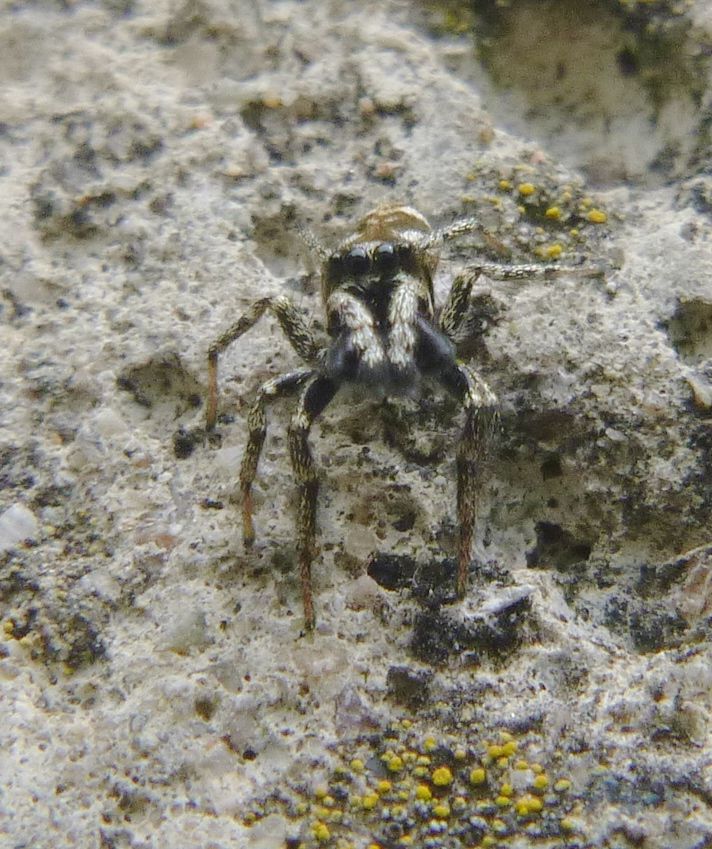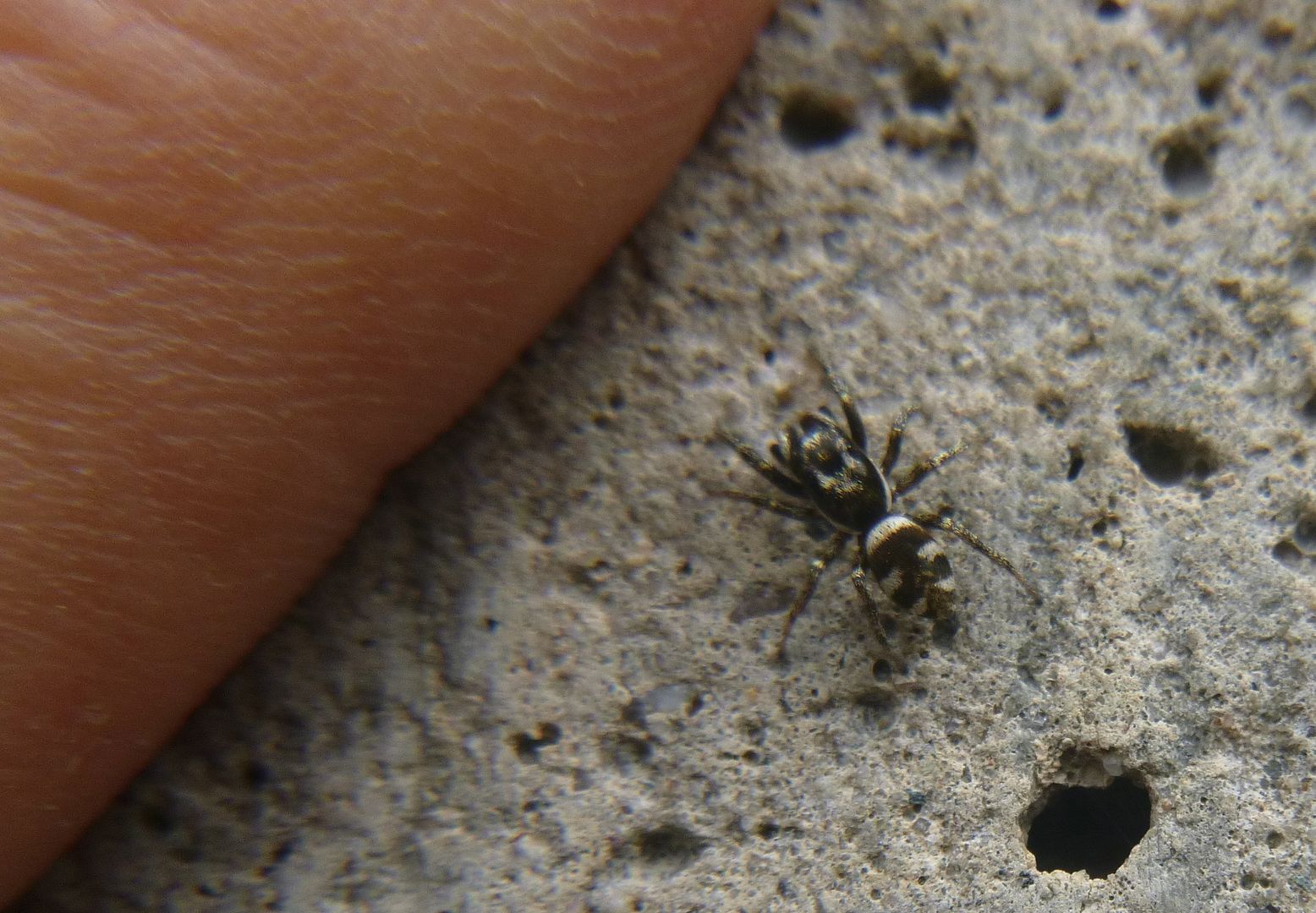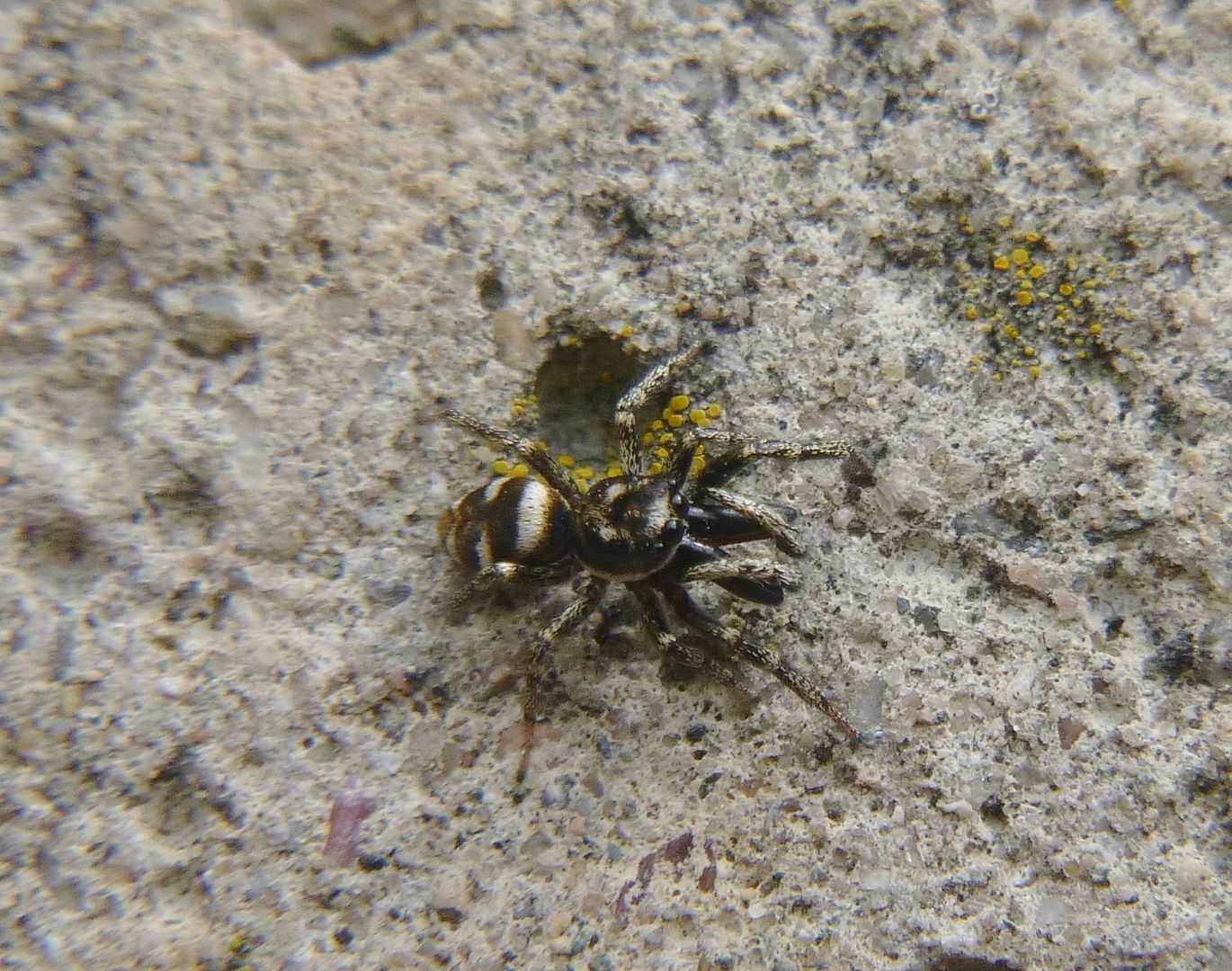 Notice also that there are some very small orange lichens on the wall, which I completely missed in situ, but they show up nicely in the pictures.
*This more or less means "dramatic leaper."
Current Music:

Pond - Spots
Latest Month
December 2016
S
M
T
W
T
F
S
1
2
3
4
5
6
7
8
9
10
11
12
13
14
15
16
17
18
19
20
21
22
23
24
25
26
27
28
29
30
31