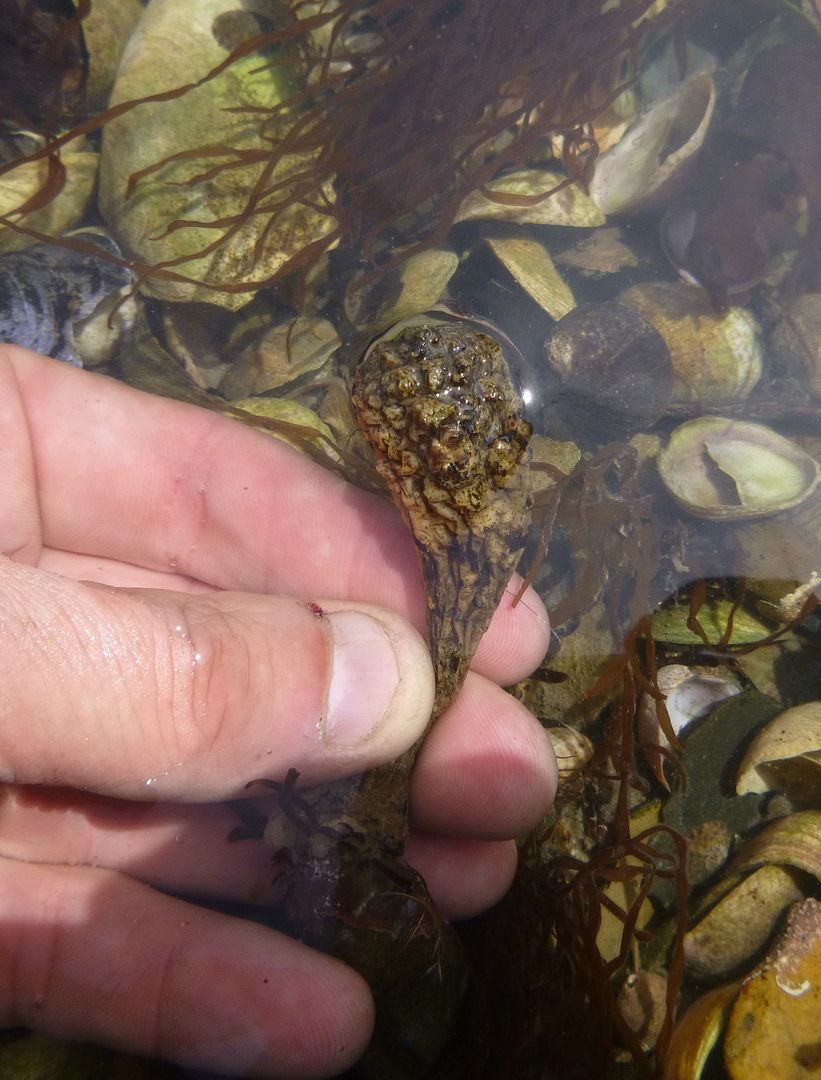 I confess, I very much enjoy telling people that this misshapen blob is their closest invertebrate relative. It may not look like much, but when it was just born, this creature was a free-swimming tadpole-like larva with a dorsal nerve cord and a stiff but flexible rod called a notochord running the length of its body. Embryos of humans, cassowaries, rattlesnakes, blue whales, treefrogs, puppydogs, and great white sharks all have notochords and a dorsal nerve cord. In some of us, a stack of calcified units protect the dorsal nerve, and a bony shell sits on top of the stack containing a big cluster of neurons that make the whole machine operate. We are, of course, an almost insignificant minority with that body plan.
In sea squirts (Class: Ascidiacea*), the free-swimming larva comes of age when it glues its face to a rock and the notochord and tail degenerate. Then the animal joins the other sessile marine animals: crustacean barnacles, molluscan oysters, cnidarian corals, poriferan sponges, annelid tube worms, echinoderm sea lilies, and so on. The ocean provides many opportunities for animals to sit there and filter organic junk out of the water, and the sea squirts represent our kin in this lifestyle.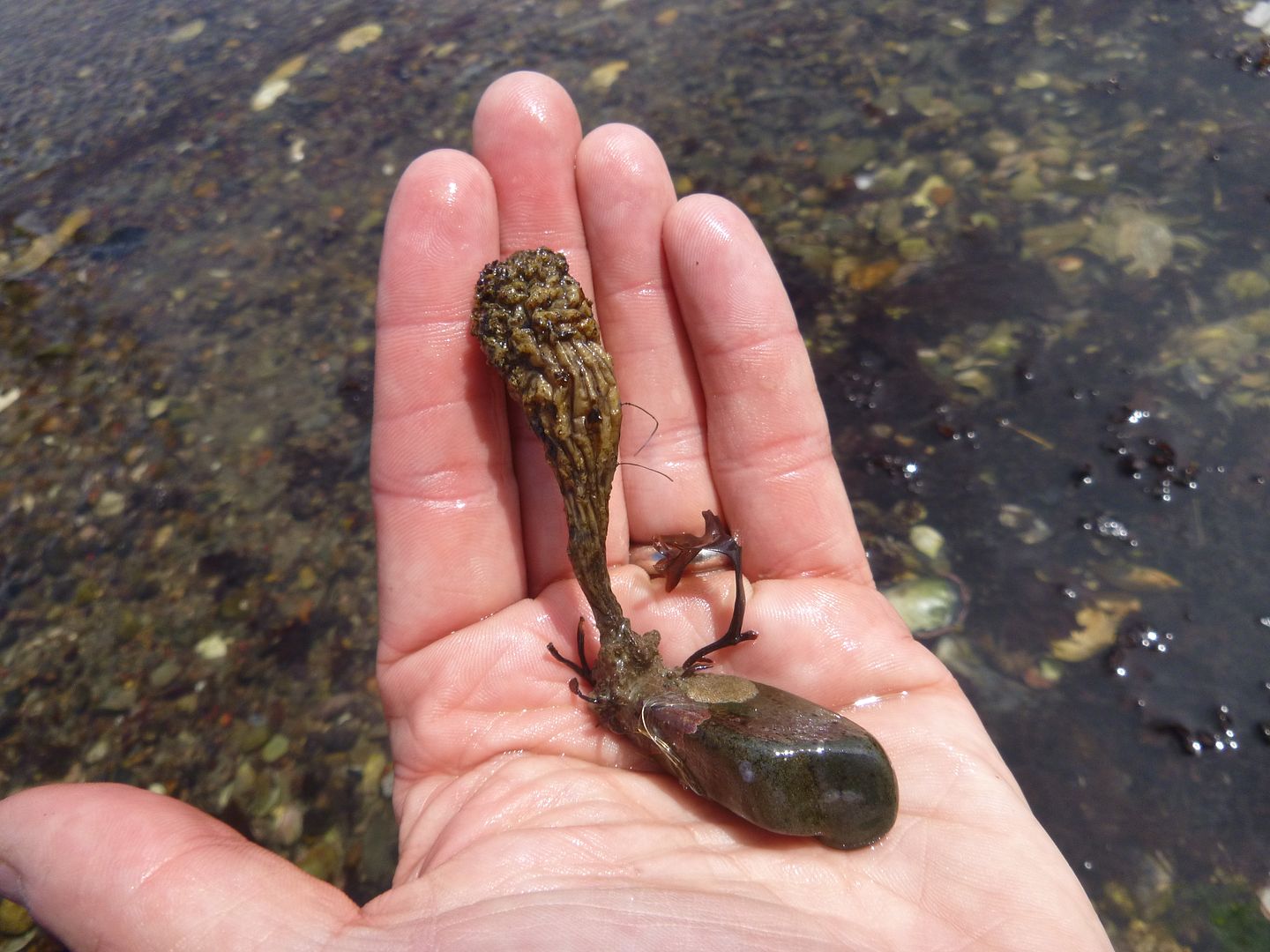 This one's sessile lifestyle is more rock and roll than most, having attached itself to a stone small enough to tumble in the surf. Thanks to
Eumorpha Dreaming
for identifying this animal on our Urban Nature Walk.
* literally: "bag animal" More often sea squirts are referred to by their subphylum name Tunicata, named for the tunic of flesh that acts as a protective body wall.
Current Music:

The Darkest of the Hillside Thickets - A Marine Biologist
Latest Month
December 2016
S
M
T
W
T
F
S
1
2
3
4
5
6
7
8
9
10
11
12
13
14
15
16
17
18
19
20
21
22
23
24
25
26
27
28
29
30
31