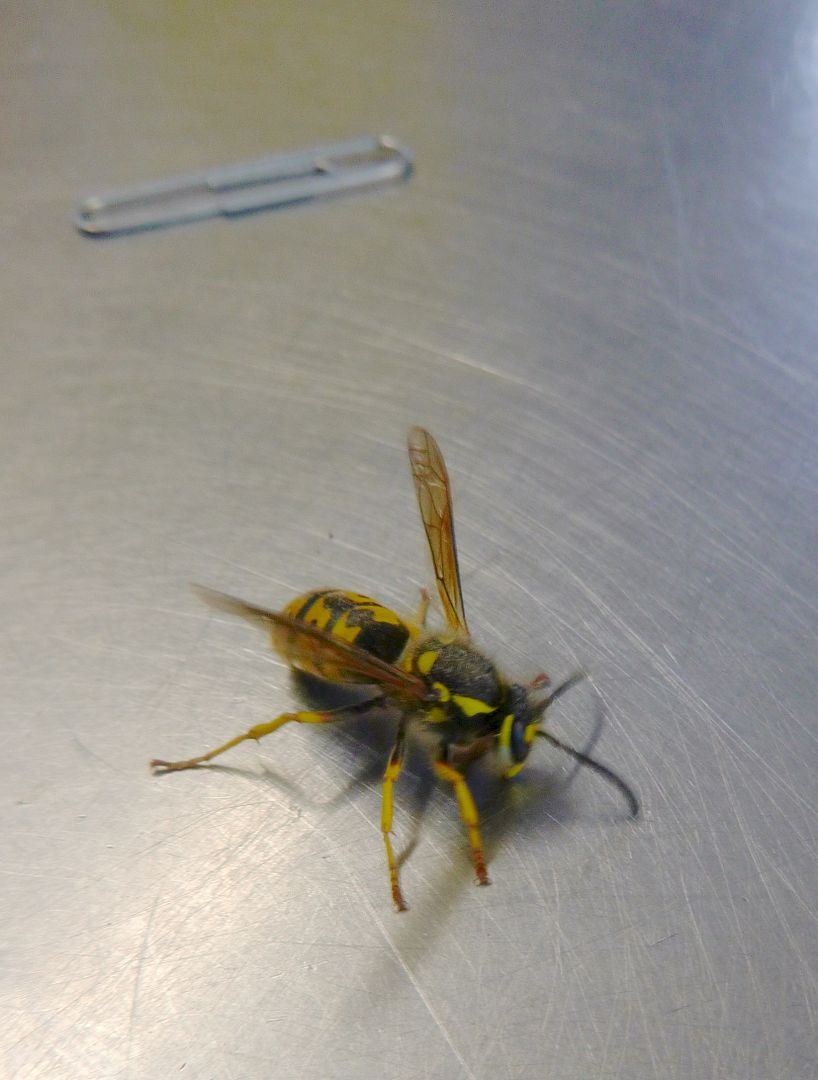 At the end of the autumn, the fertile males and females are born. They leave the nest and mate. The males die. The fertilized females seek shelter--under the loose bark of a dead tree perhaps, or in the gap of the exterior of a worn and shoddy building. That's how this would-be yellow jacket queen (
Vespula sp.
or
Dolichovespula sp.
) ended up indoors. Disoriented from the long winter and working off of reserves of energy, she headed the wrong way from her hiding place, emerging into a room and heading toward a full-spectrum fluorescent light instead of the light of day.
Her resemblance to the European paper wasp ends at her black antennae (the EPW's are orange) and her stout body. Her workers, should she be successful in establishing a nest will be as small as houseflies, and more protective of their home than the average guard dog. I can knock down a EPW nest with a short stick and no more protection than sunglasses and a baseball cap. A yellow jacket nest might require a full tyvek suit and bee veil to safely tackle.
Current Music:

B-52's - Planet Claire
Latest Month
December 2016
S
M
T
W
T
F
S
1
2
3
4
5
6
7
8
9
10
11
12
13
14
15
16
17
18
19
20
21
22
23
24
25
26
27
28
29
30
31