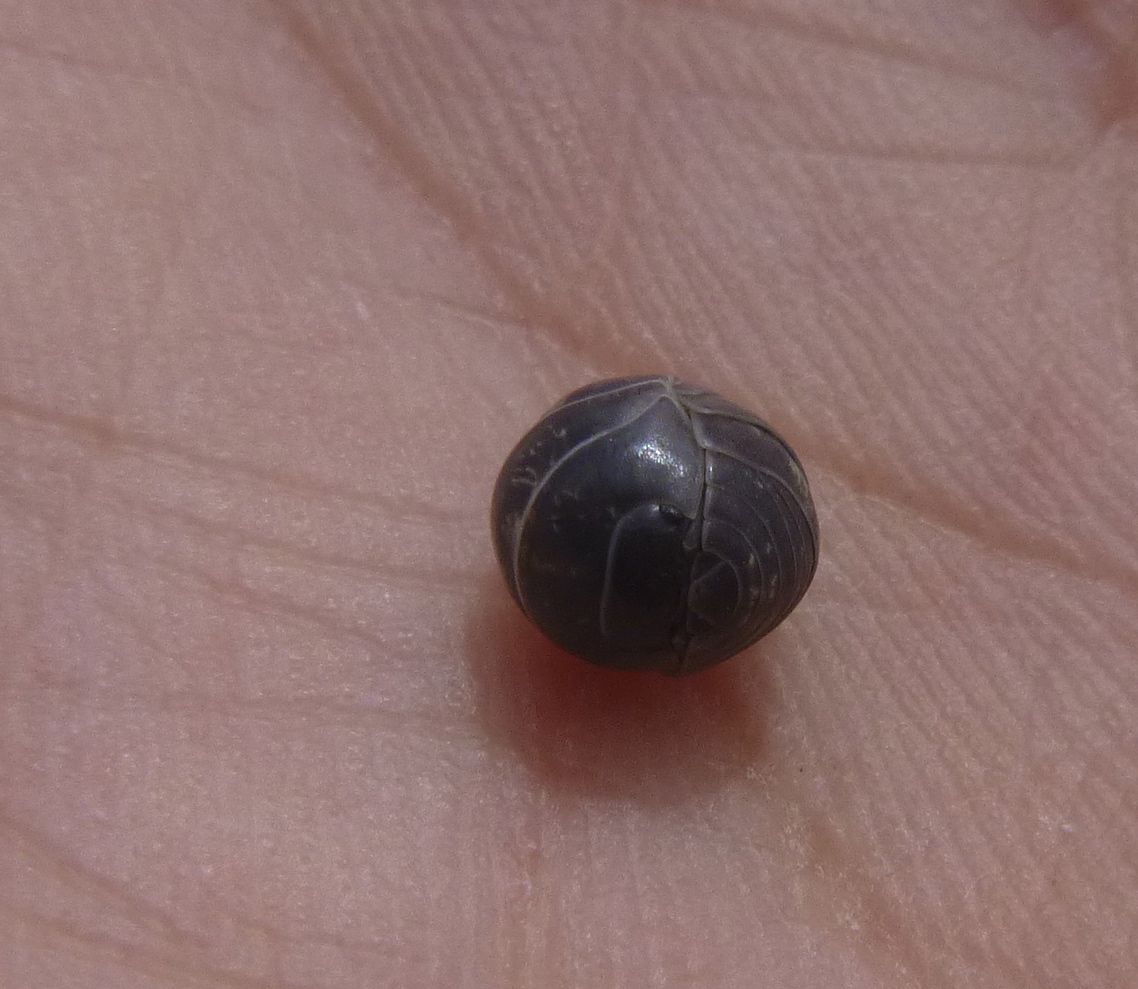 In Boston--or really any populated place in North America--if you flip over a log you will likely see one of three species of small 14-legged crustaceans scurry away from the light. All three are European species, brought across the Atlantic in the soil ballast of ships. Of these, only one can roll itself into a perfect ball with no appendages sticking out.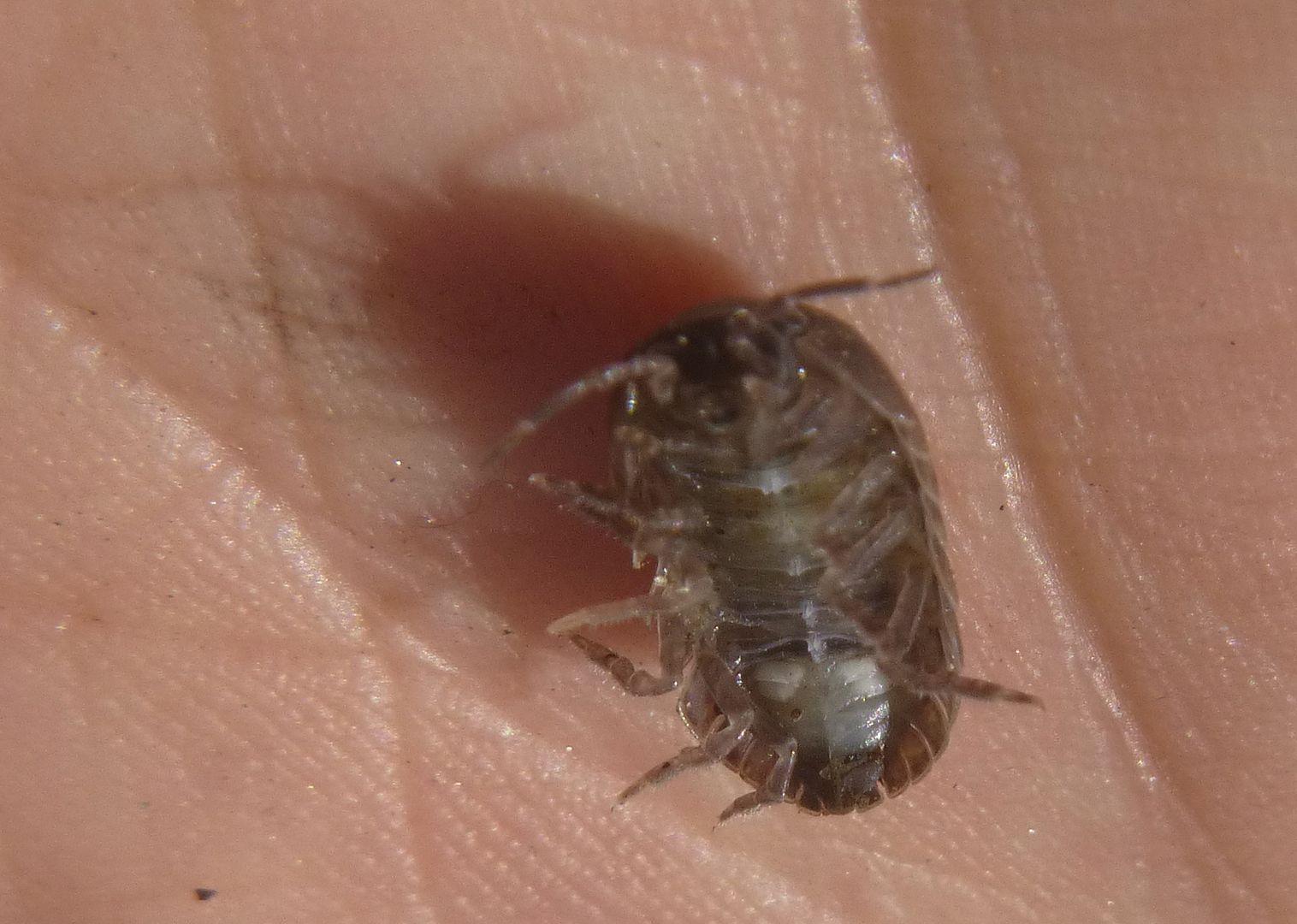 This is
Armadillidium vulgare
, the pillbug, roly-poly, doodlebug, potato bug, et cetera et cetera, with so many distinct common names that they are used to determine regional dialects. Can anyone tell me what the whitish jazz on this one's belly is? I gather this is the "pleopod" region of the animal, but I'm not sure of what anatomical function we're looking at here.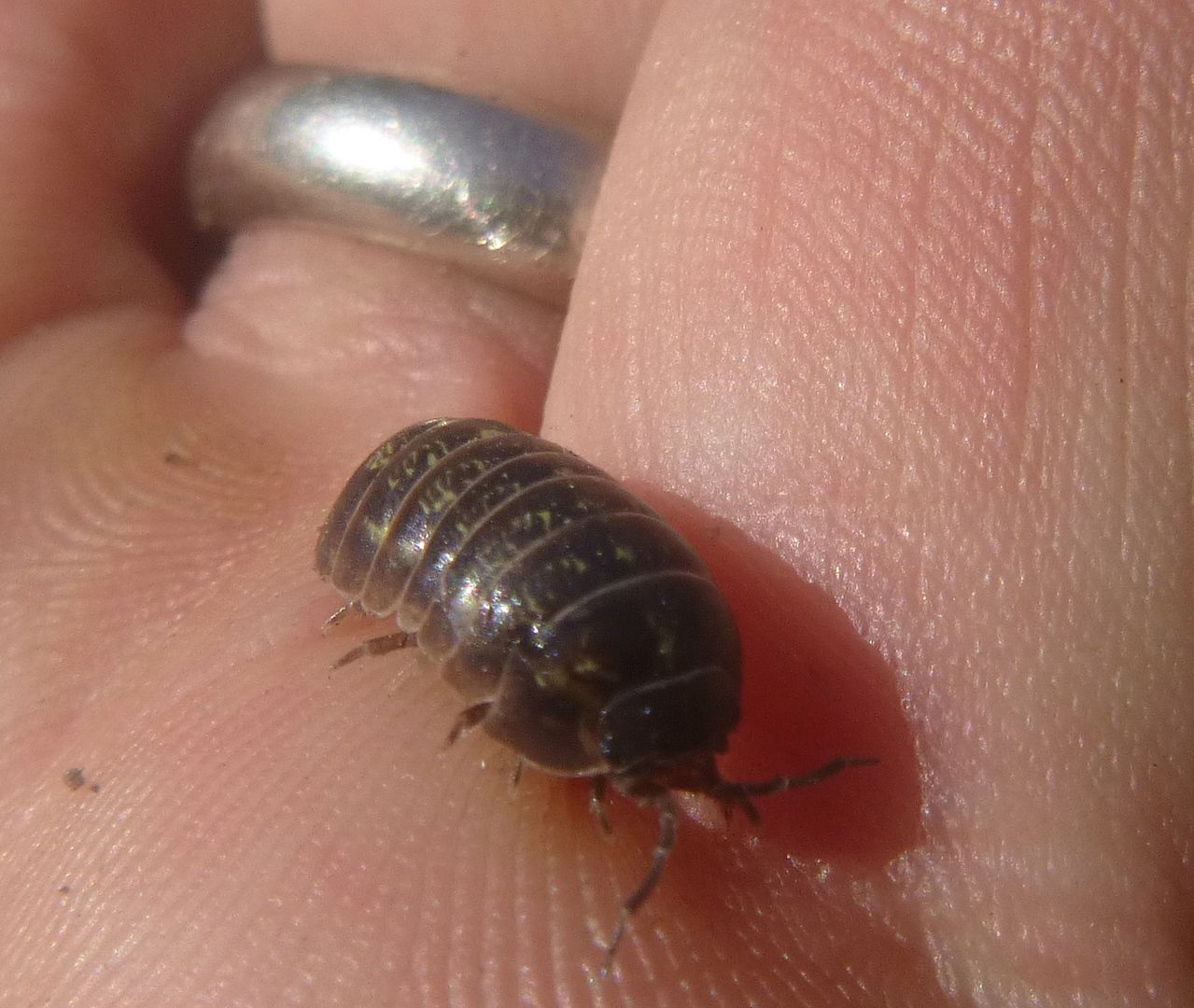 I swear that for most of my life I only encountered non-rolling isopods, but that seems so unlikely, considering how common these little guys are.
Current Music:

Run DMC - It's Like That
Latest Month
December 2016
S
M
T
W
T
F
S
1
2
3
4
5
6
7
8
9
10
11
12
13
14
15
16
17
18
19
20
21
22
23
24
25
26
27
28
29
30
31