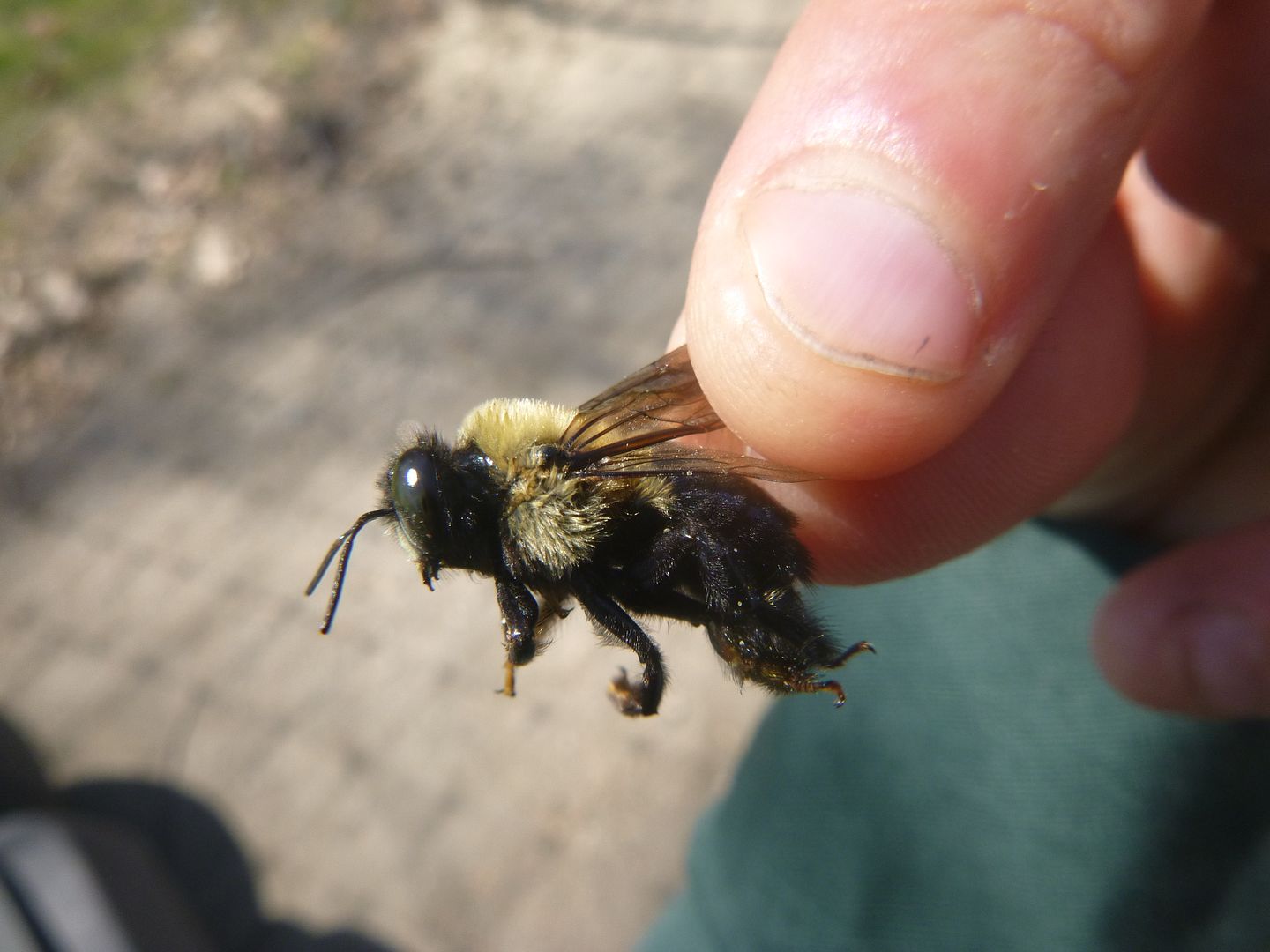 It's like a magic trick. I'm handling a bee without being stung! I'm some kind of insect wizard!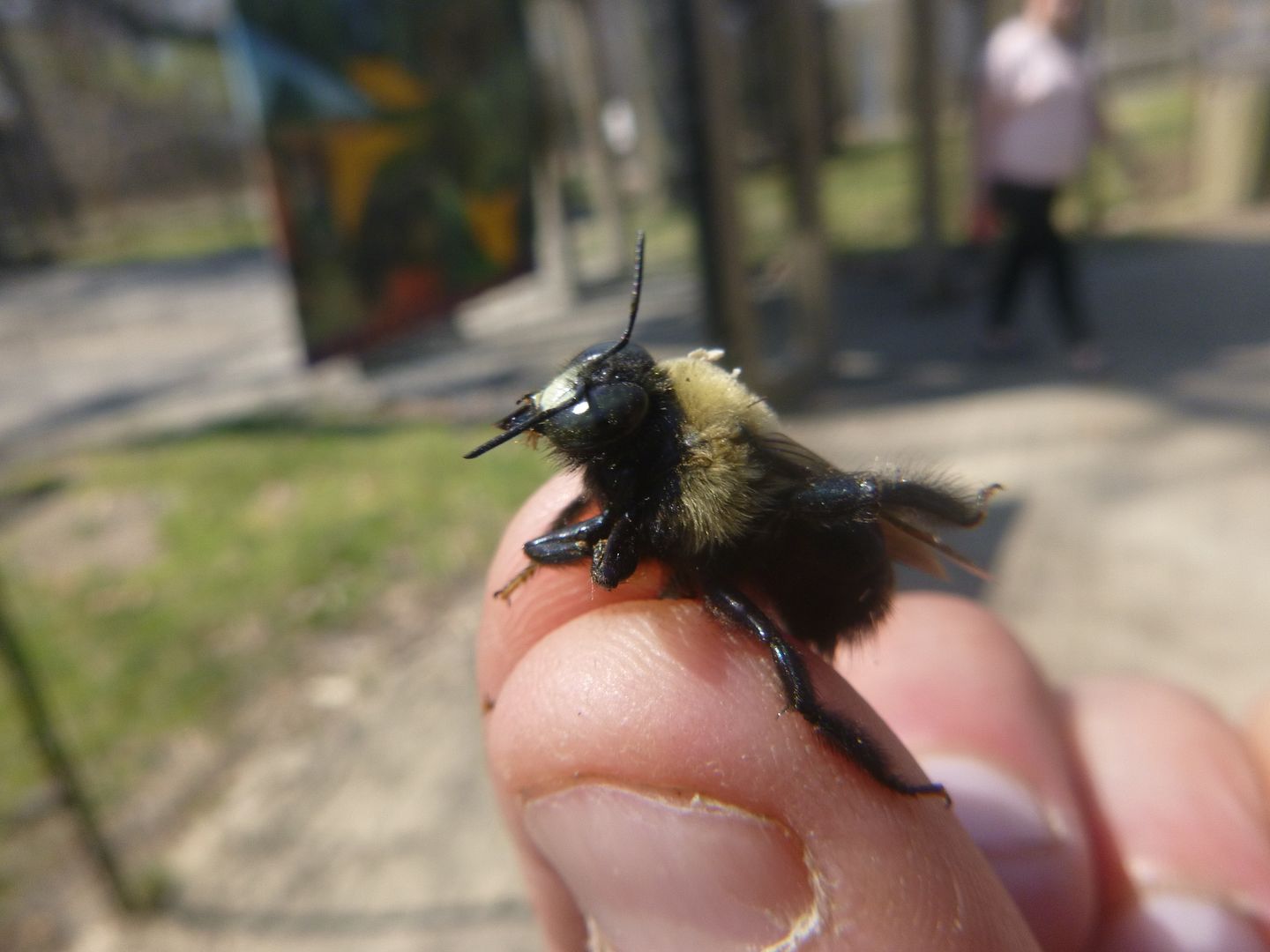 Except that when you see the white square on its face you know we're looking at a male eastern carpenter bee
Xylocopa virginica
. Since stingers are adapted from the female's egg-depositing organ, males can not sting. The way that the males defend territory, by flying into the face of any intruder, is convincing enough for many humans to leave them alone.
Current Music:

The Kings in Yellow - Ravenous!
Latest Month
December 2016
S
M
T
W
T
F
S
1
2
3
4
5
6
7
8
9
10
11
12
13
14
15
16
17
18
19
20
21
22
23
24
25
26
27
28
29
30
31