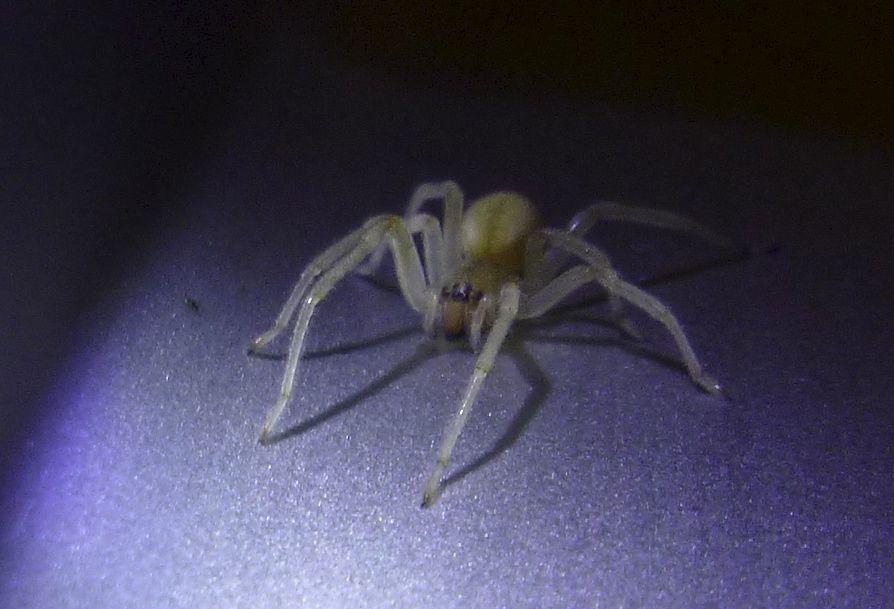 I have a feeling I'm getting to be known as one of those guys who tell you that a spider didn't bite you. The yellow sac spider
Cheiracanthium sp.
will always be known as the spider that bit my wife. If someone says they were bitten by a spider, I ask if they saw the spider. Almost no one says yes, but
cottonmanifesto
definitely did. It's extremely rare, but sometimes a spider will get trapped between your clothes and skin, and in a panic will sink its fangs in.
There are no spiders that
want
to bite humans (they gain nothing, they can not feed on us), not all spiders are physically capable of penetrating human skin, and in the rare case that they do bite, they generally "dry bite" meaning they hold back from injecting precious venom, a tool they need to successfully hunt. None of these facts made the welt on Alexis leg feel better, even after several weeks. Allergic reaction? Secondary bacterial infection? Hard to know. However the European species
C. mildei
(which is what we're probably looking at and discussing here, since they were found indoors) is very very common, and if it was capable of routinely causing medically significant envenomations, well let's just say New England might be renamed New Australia.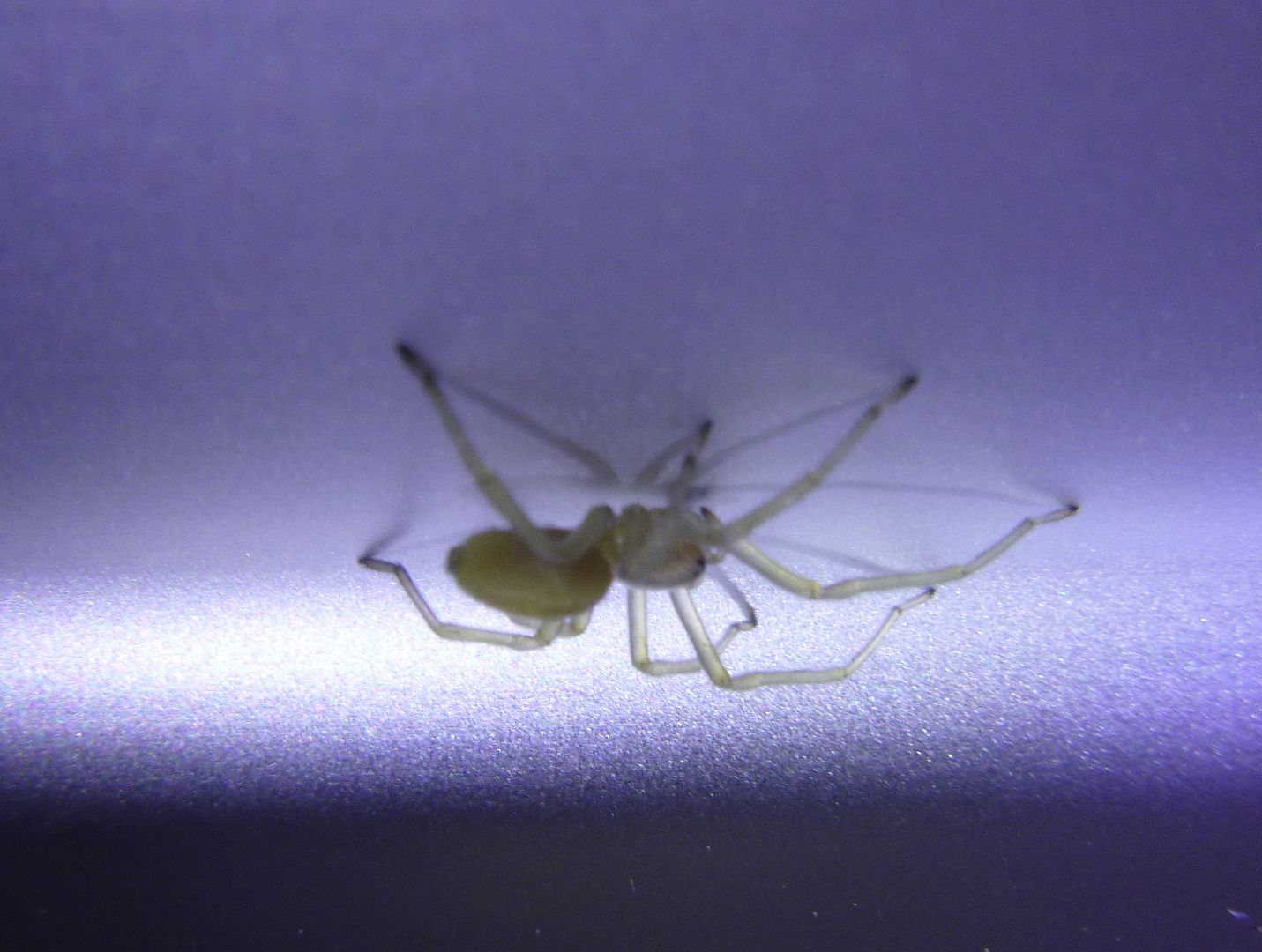 Current Music:

Nickel Creek - Reasons Why
Latest Month
December 2016
S
M
T
W
T
F
S
1
2
3
4
5
6
7
8
9
10
11
12
13
14
15
16
17
18
19
20
21
22
23
24
25
26
27
28
29
30
31