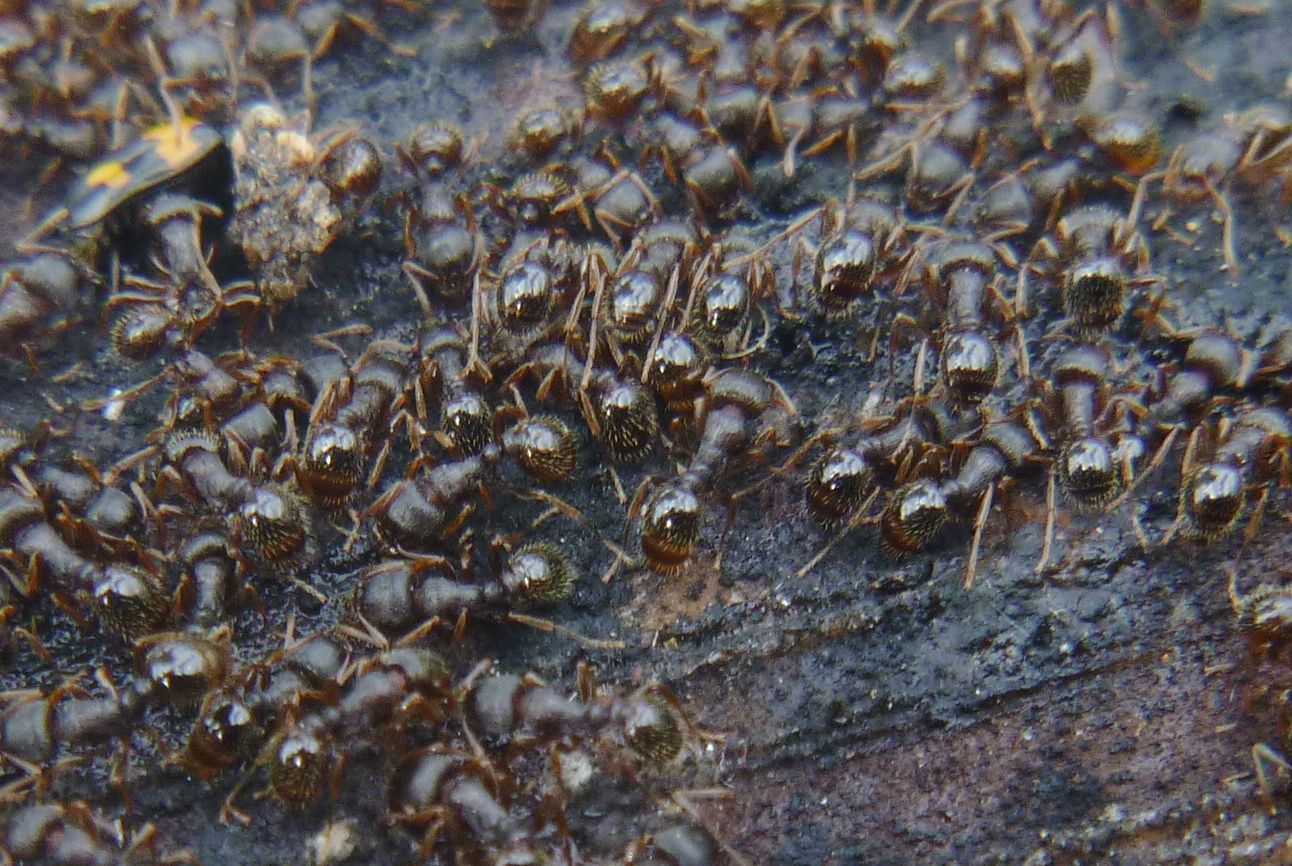 Last fall we had a Norway maple cut down. It doesn't quite know that it's dead yet, and has been spending the early part of the spring oozing sap up to the stump. This weekend I noticed this swarm of ants gathering to lap up the sweet juice.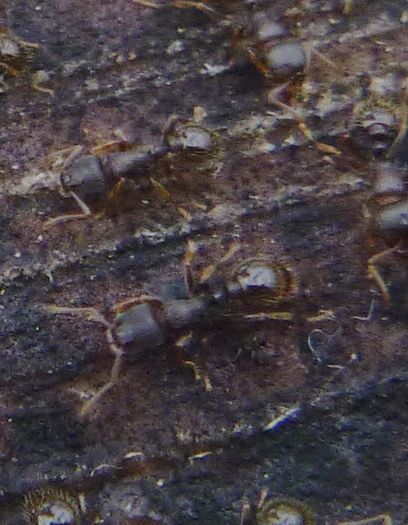 The two nodes between the thorax and abdomen, along with their size and color, strongly imply that these are
Tetramorium
sp., commonly called pavement ants. Pavement ants are native to Europe, but have become very common in New England, adapting readily to urban ecosystems (note the common name).
Current Music:

Groan - Sacrificial Virgins
Latest Month
December 2016
S
M
T
W
T
F
S
1
2
3
4
5
6
7
8
9
10
11
12
13
14
15
16
17
18
19
20
21
22
23
24
25
26
27
28
29
30
31