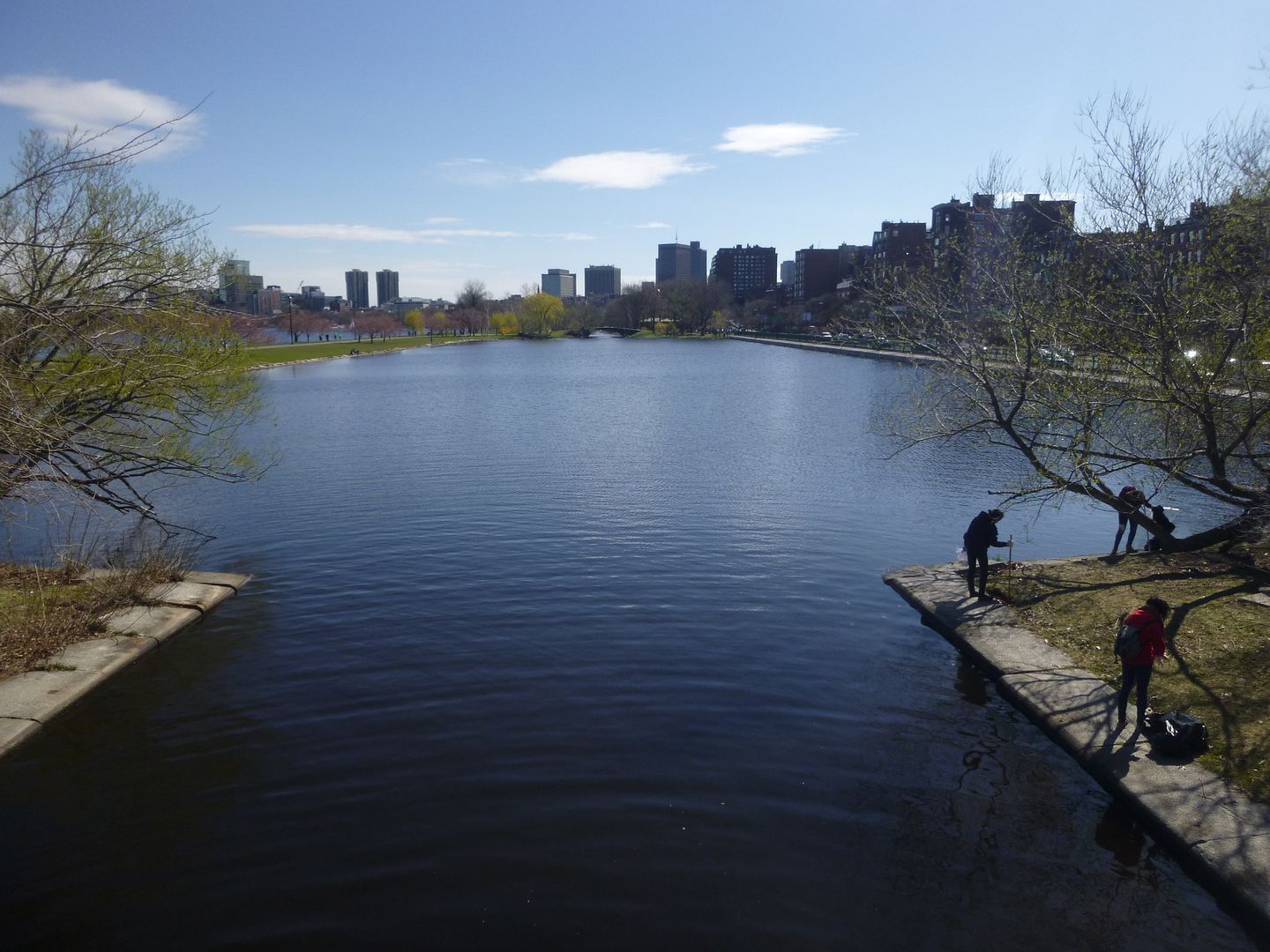 On Saturday my dad visited, so I took us over to the Esplanade, the park that runs along the Charles River. There were lots of college students picking up trash for Earth Day.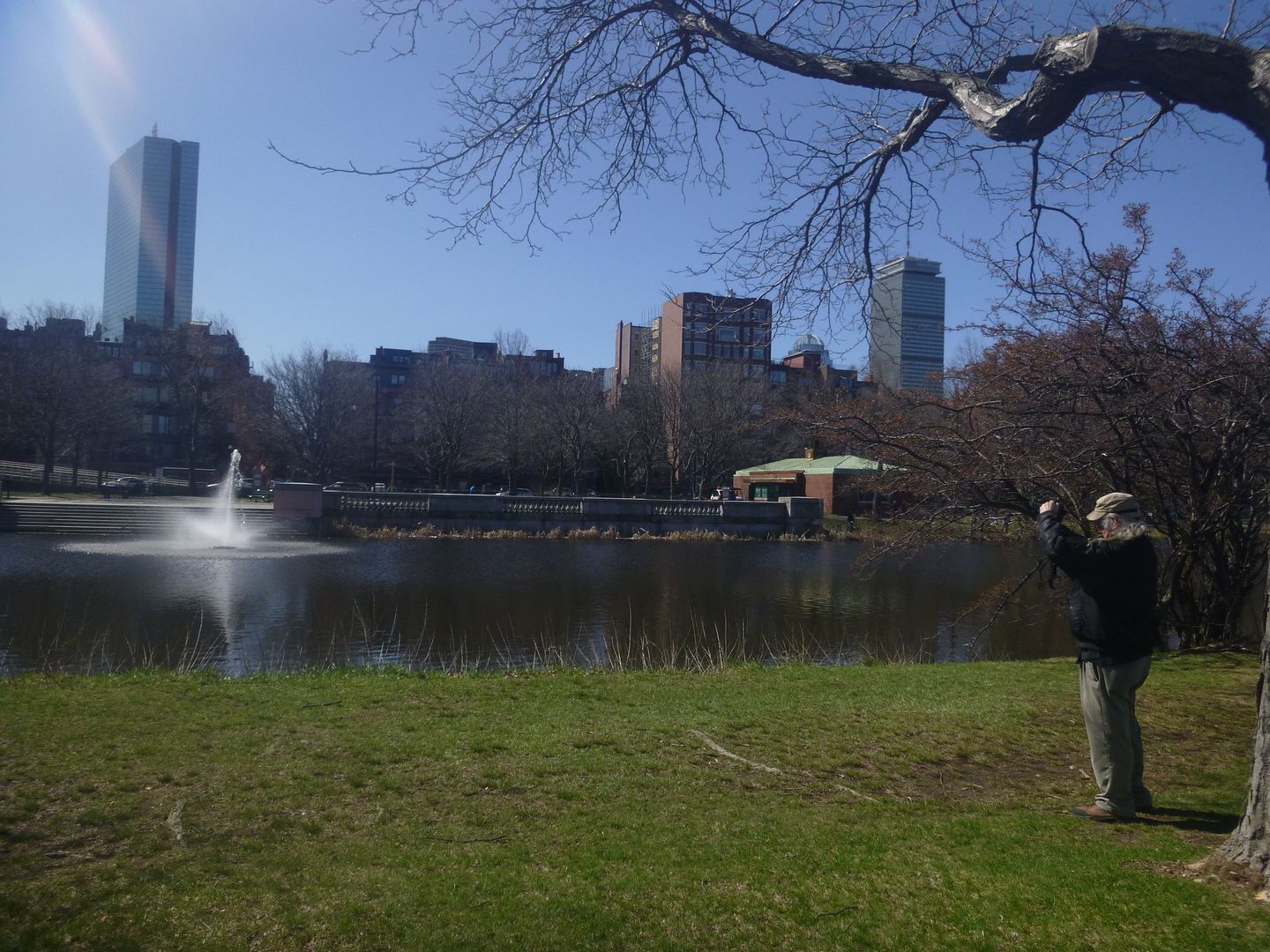 I hadn't been there for a long time; it's a very beautiful park, right in the shadow of the skyscrapers.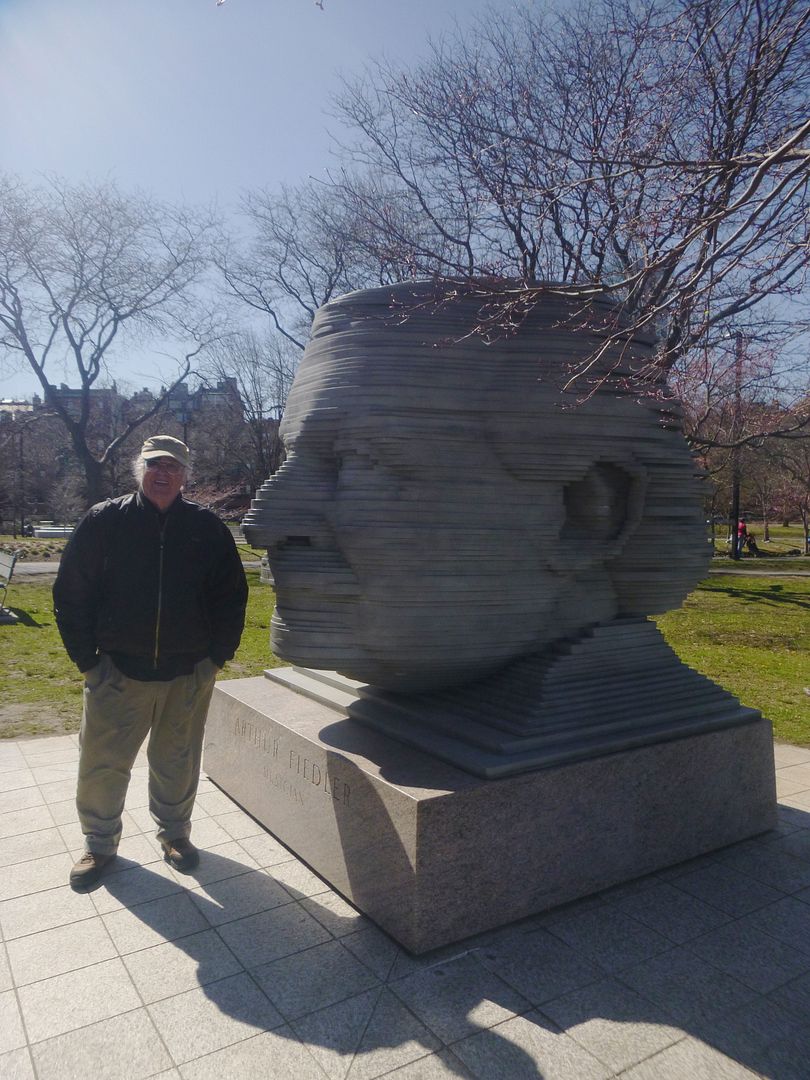 My goal was to bring my dad to the Arthur Fiedler memorial statue. This interesting stack of aluminum pancakes honors the conductor who created and embodied the Boston Pops for decades. When my mother was a teenager she babysat for the Fiedler family in their Rye, New Hampshire home.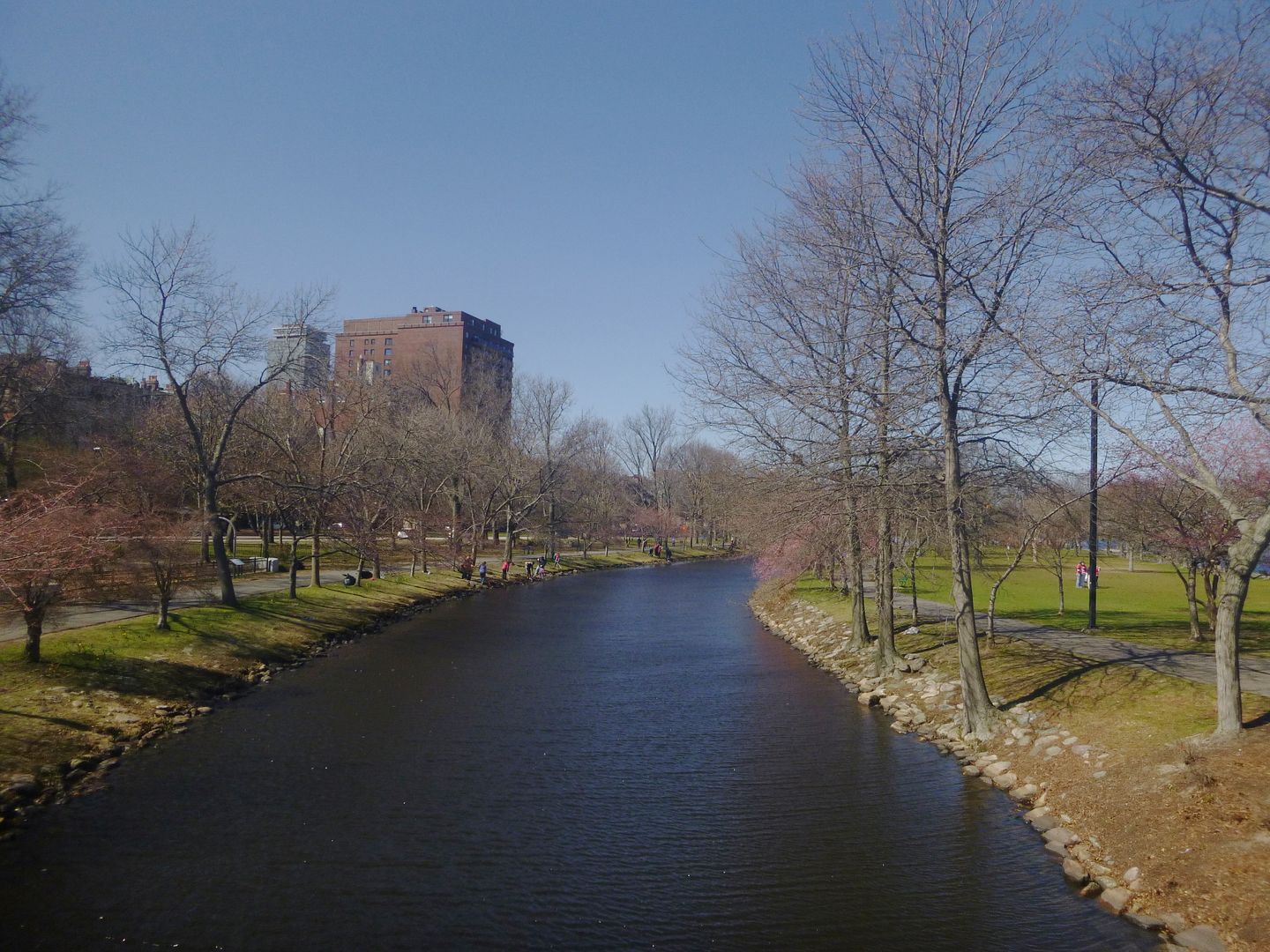 Cherry and crabapple trees along the lagoon are right on the edge of bursting with colorful blossoms.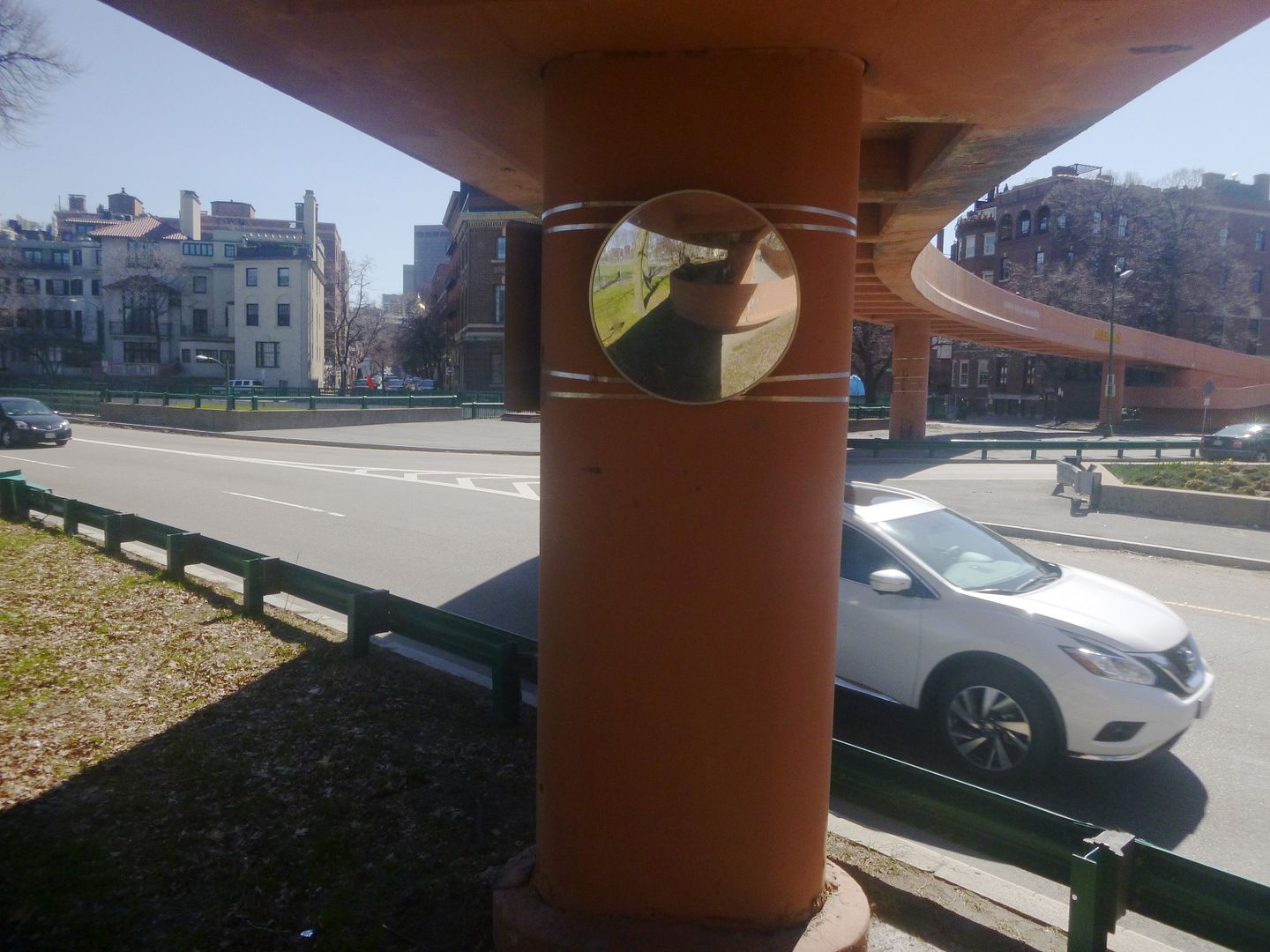 This footbridge, which conveys pedestrians from the Back Bay over Storrow Drive to the Esplanade, is also dedicated to Fiedler.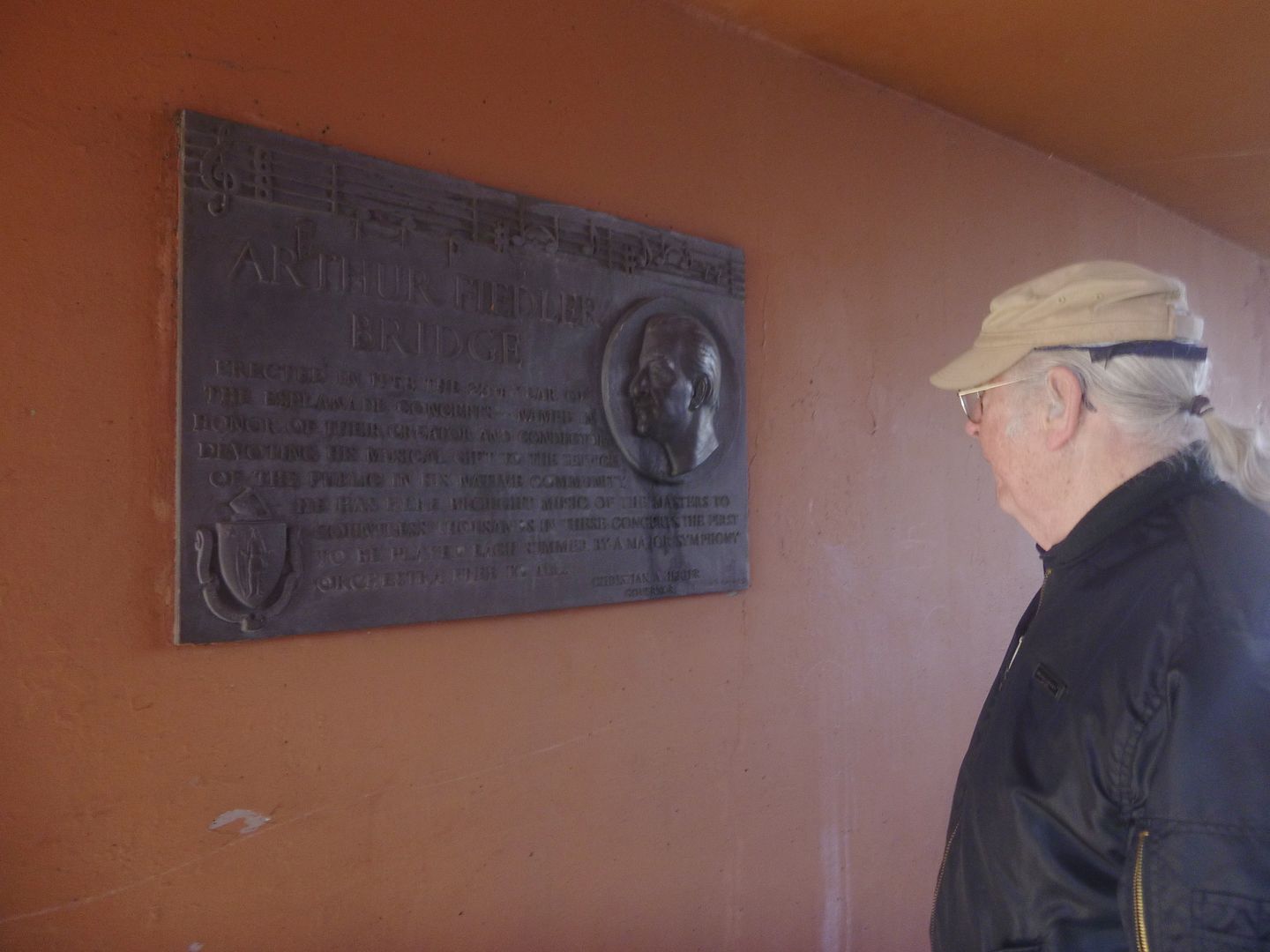 Current Music:

Syrup USA - Harlequin
Tags:
Latest Month
December 2016
S
M
T
W
T
F
S
1
2
3
4
5
6
7
8
9
10
11
12
13
14
15
16
17
18
19
20
21
22
23
24
25
26
27
28
29
30
31