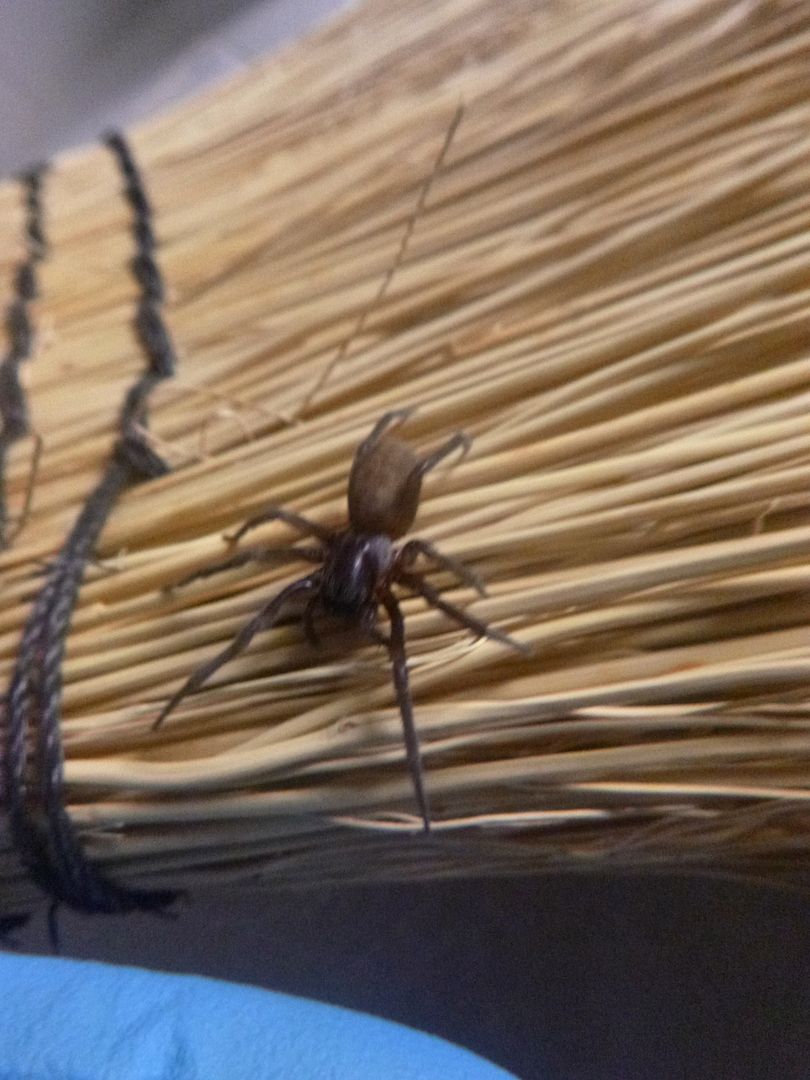 Probably these photos aren't good enough to ever identify this spider. I found it while sweeping the locker room at work. It is seen here clinging to the broom to avoid getting squished.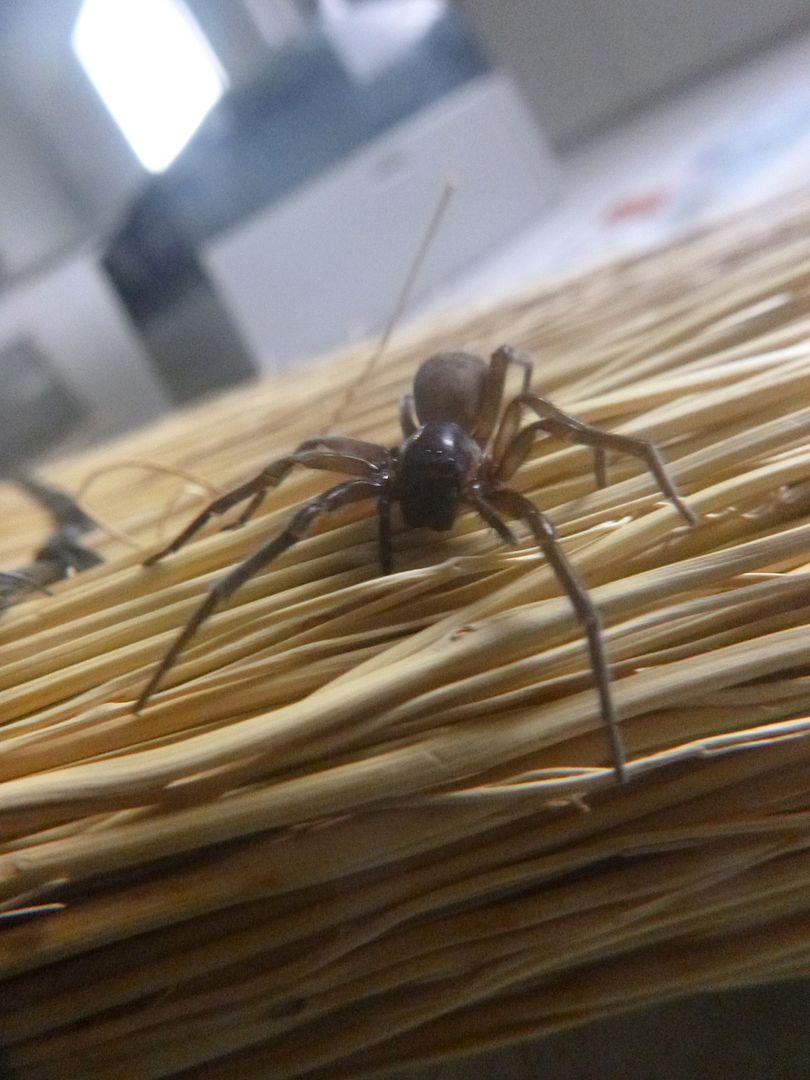 In this view I can see its eye arrangement, consistent with family Agelenidae--the funnel weavers (not related to Australian funnel web spiders).
Given the location, field markings (or lack thereof), a good guess for this one would be Tegenaria domestica, the barn spider or European house spider. This species has been in North America almost as long as Anglo-Americans have. They came over on the same ships, enjoying the moist dark storage areas and the company of humans and their insect pests.
EDITED TO ADD: the eye arrangement is also consistent with the family Amaurobiidae, the hacklemesh spiders. Hacklemesh spiders weave tangled webs and lurk under logs and stones. This one was lurking under a bench in a locker room, which is probably close enough. This spider also lacks bands on its legs, which it would need to fit the profile of the Agelenid barn spider. Thanks to my tumblr friends and
wirrrn
for pointing me toward the hacklemesh spiders.
Current Music:

Brad Mehldau - Mother Nature's Son
Latest Month
December 2016
S
M
T
W
T
F
S
1
2
3
4
5
6
7
8
9
10
11
12
13
14
15
16
17
18
19
20
21
22
23
24
25
26
27
28
29
30
31