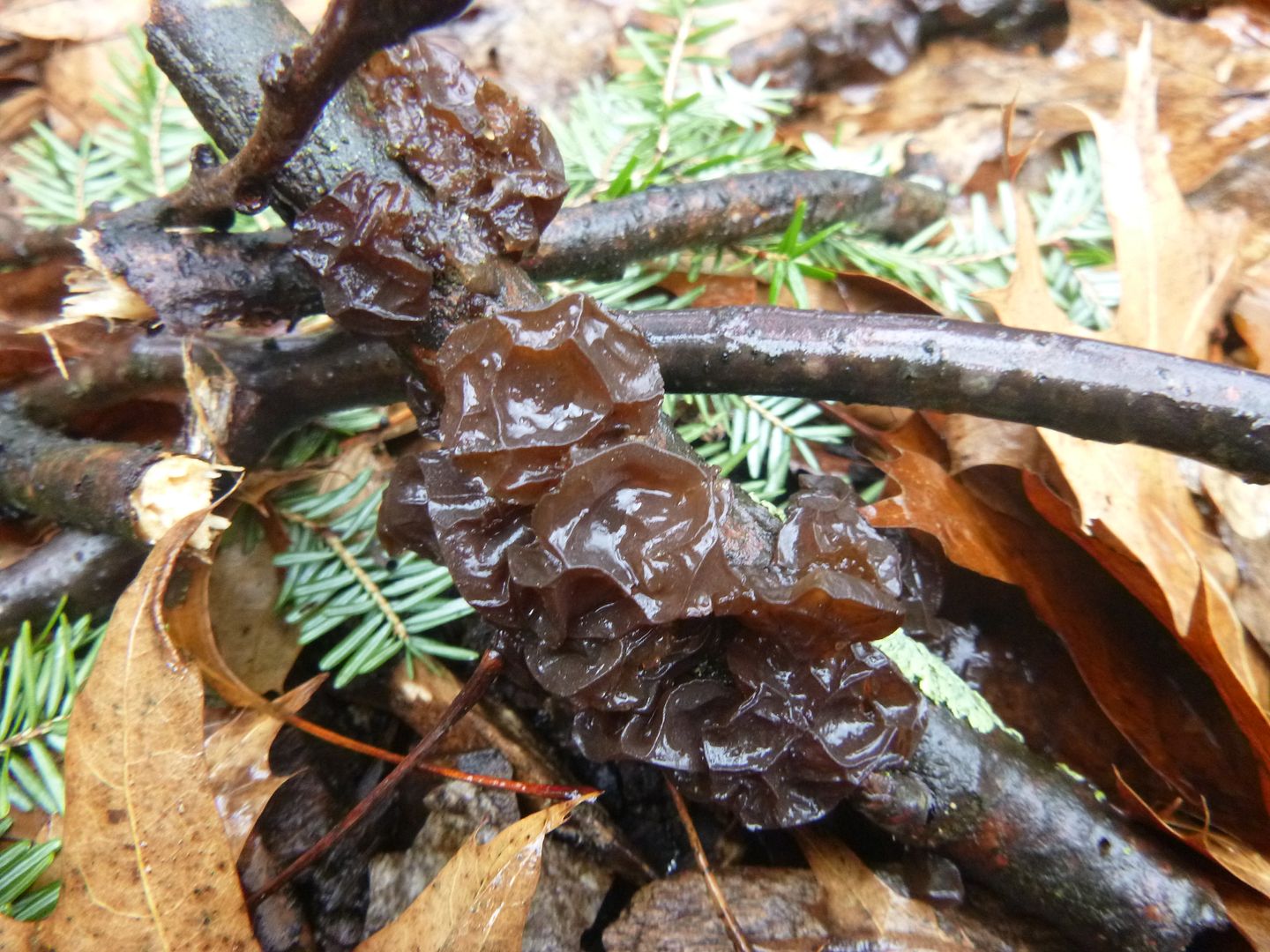 It may not be as lovely as some of the mushrooms that appear in summer and fall, but
Exidia recisa
is among the loveliest mushrooms that typically appears in the winter. Translucent, gelatinous, and the color of maple syrup, this mushroom appears on dead twigs blown down in winter rainstorms. In dry weather it dehydrates to a black crust, but can swell back up and resume releasing spores if it gets wet again.
Attempts to give it a common name are surprisingly clumsy, considering how common the mushroom indeed is. "Willow brain" is evocative, but the fungus can grow on a variety of trees; "Brown witch's butter" misses the mark, texturally speaking. The field guides tend to be maddeningly brief when discussing this fruiting body--it often gets a single line at end of the description of another similar-looking or related species.
On the question of edibility--something that occurs to hungry foragers this time of year, when pickings are slim--I have a story I tell my students. I showed a friend--one who is reading this on livejournal and tumblr--how to identify the mushroom when dry and reconstitute it, and she has eaten a great deal of them. And she's still alive.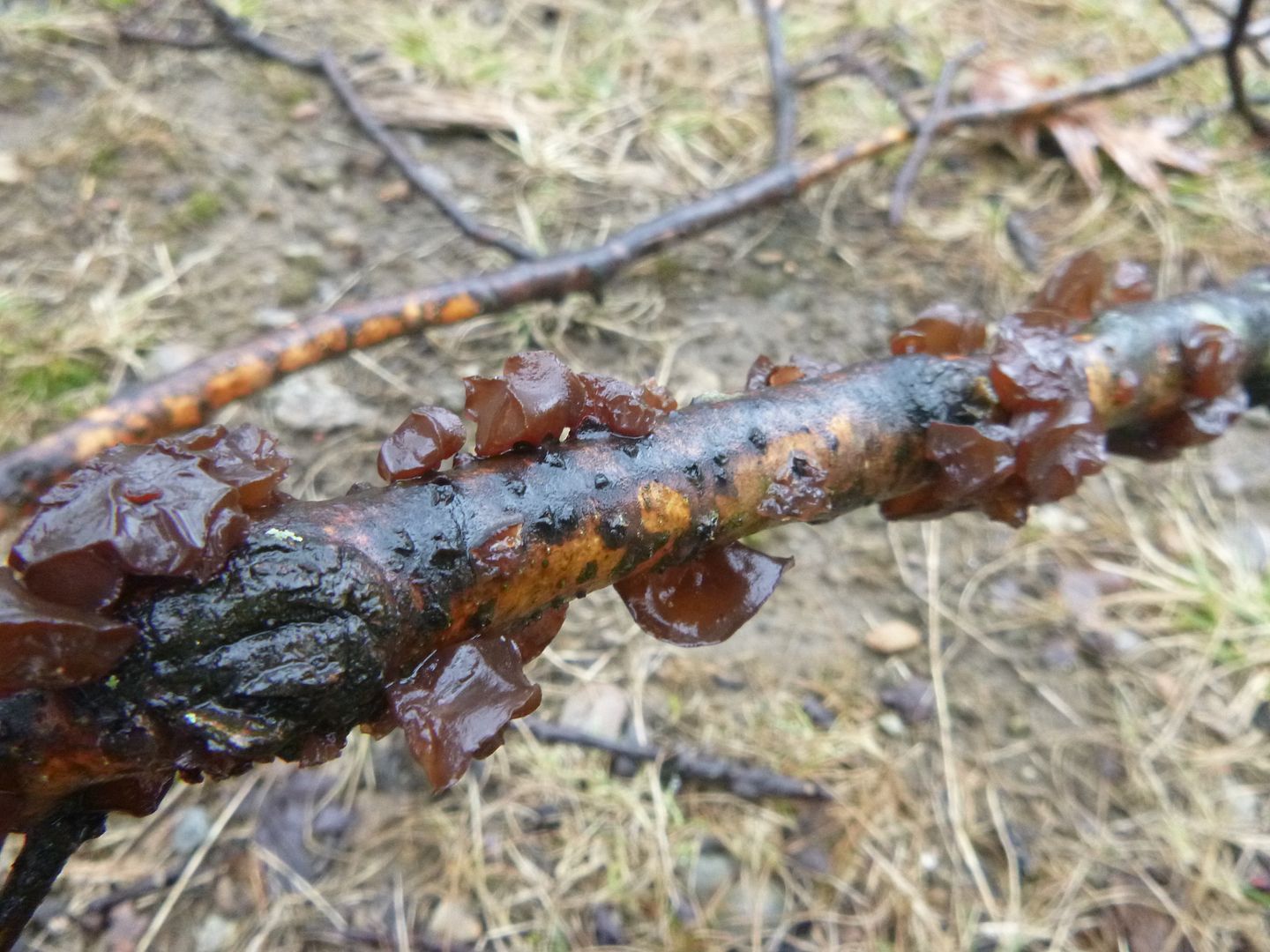 Current Music:

Nirvana - Come As You Are
Latest Month
December 2016
S
M
T
W
T
F
S
1
2
3
4
5
6
7
8
9
10
11
12
13
14
15
16
17
18
19
20
21
22
23
24
25
26
27
28
29
30
31