I know I told you folks that I would try to keep you in the loop a little better, when it comes to Urban Nature Walks. Well, I'm going to keep to a schedule of every last Sunday of each month. So that means a week from tomorrow is the next one. This would be a lot simpler if you just joined the facebook group: /www.facebook.com/groups/UrbanNatureWalk/
EDITED TO ADD: please let me know if you are signing up! I have to approve it, and I'm trying to avoid phishing schemes. Thanks, Chris!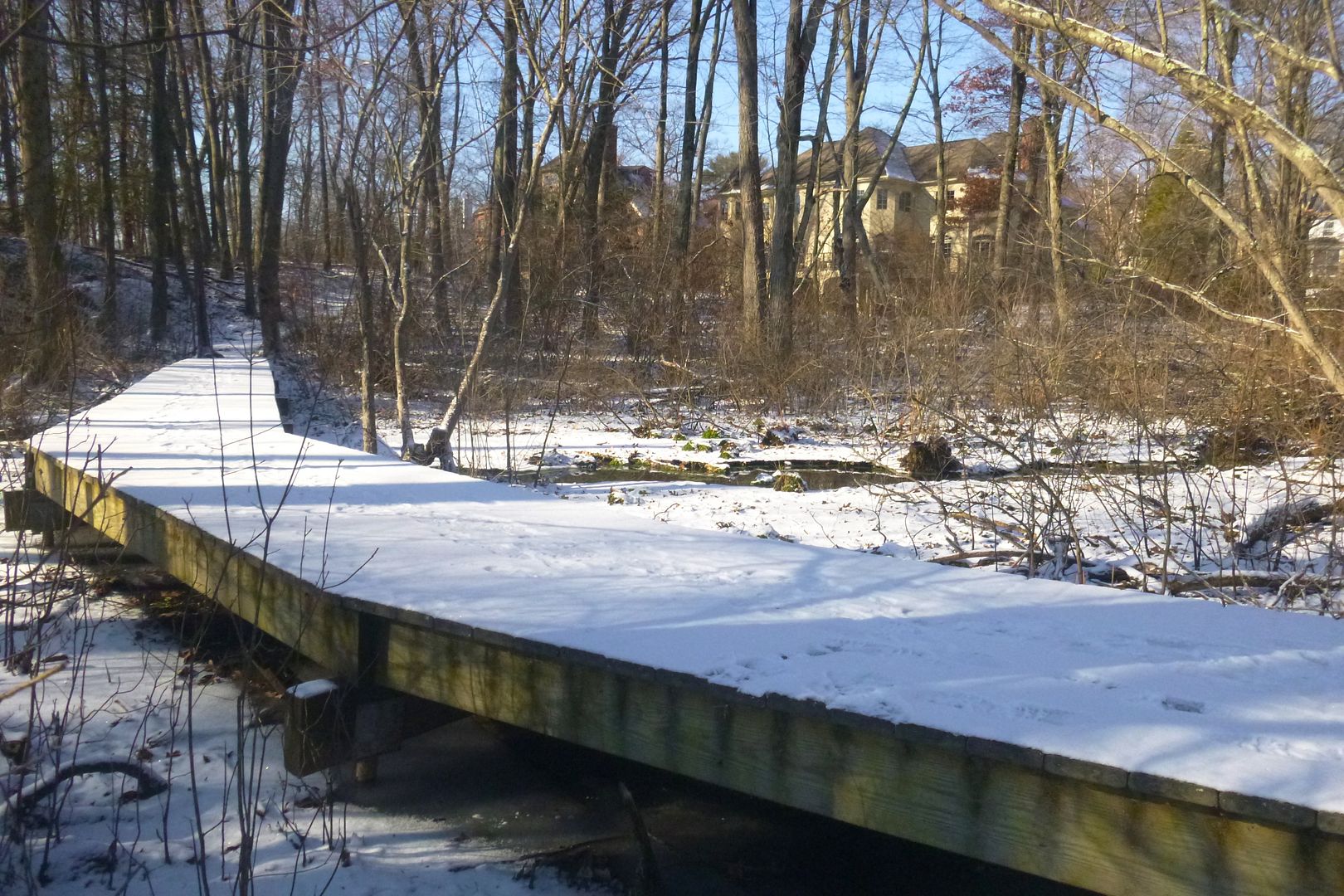 This place is the D. Blake Hoar Nature Sanctuary in Chestnut Hill. Chestnut Hill is weird in that it's not a town, it's a neighborhood that comprises parts of the City of Newton, the Town of Brookline, and the City of Boston. I think Chestnut Hill residents identify more strongly with their neighborhood than with whatever town they happen to reside in. In any case, this sanctuary is in Brookline, but is adjacent to several other protected open spaces, and one could very easily find oneself inadvertently in Boston.
Here we see tracks from three different mammals who all may have crossed through multiple municipalities as they made their way through the snow.
The same three mammal species: a nice raccoon hand print, some rabbit footfalls, and a partial imprint of a human hiking boot.
Boardwalks cross through the sanctuary, presumably over a frozen swamp. These are built of recycled plastic--durable but slippery when coated with snow.
The less swampy parts are dominated by hemlocks and Roxbury puddingstone.
A veritable raccoon highway.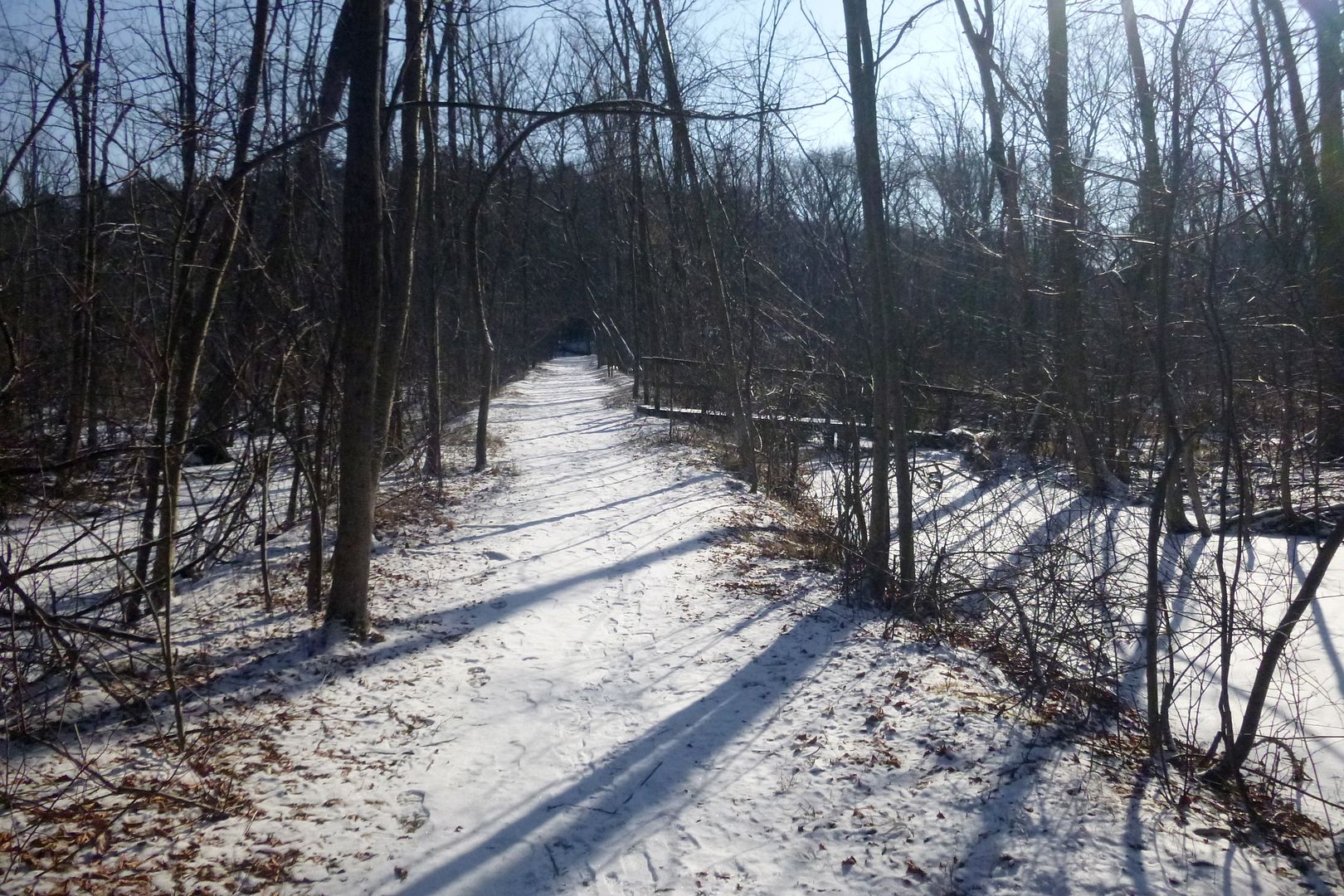 Current Music:

The Ting Tings - Shut Up and Let Me Go
Tags:
Latest Month
December 2016
S
M
T
W
T
F
S
1
2
3
4
5
6
7
8
9
10
11
12
13
14
15
16
17
18
19
20
21
22
23
24
25
26
27
28
29
30
31