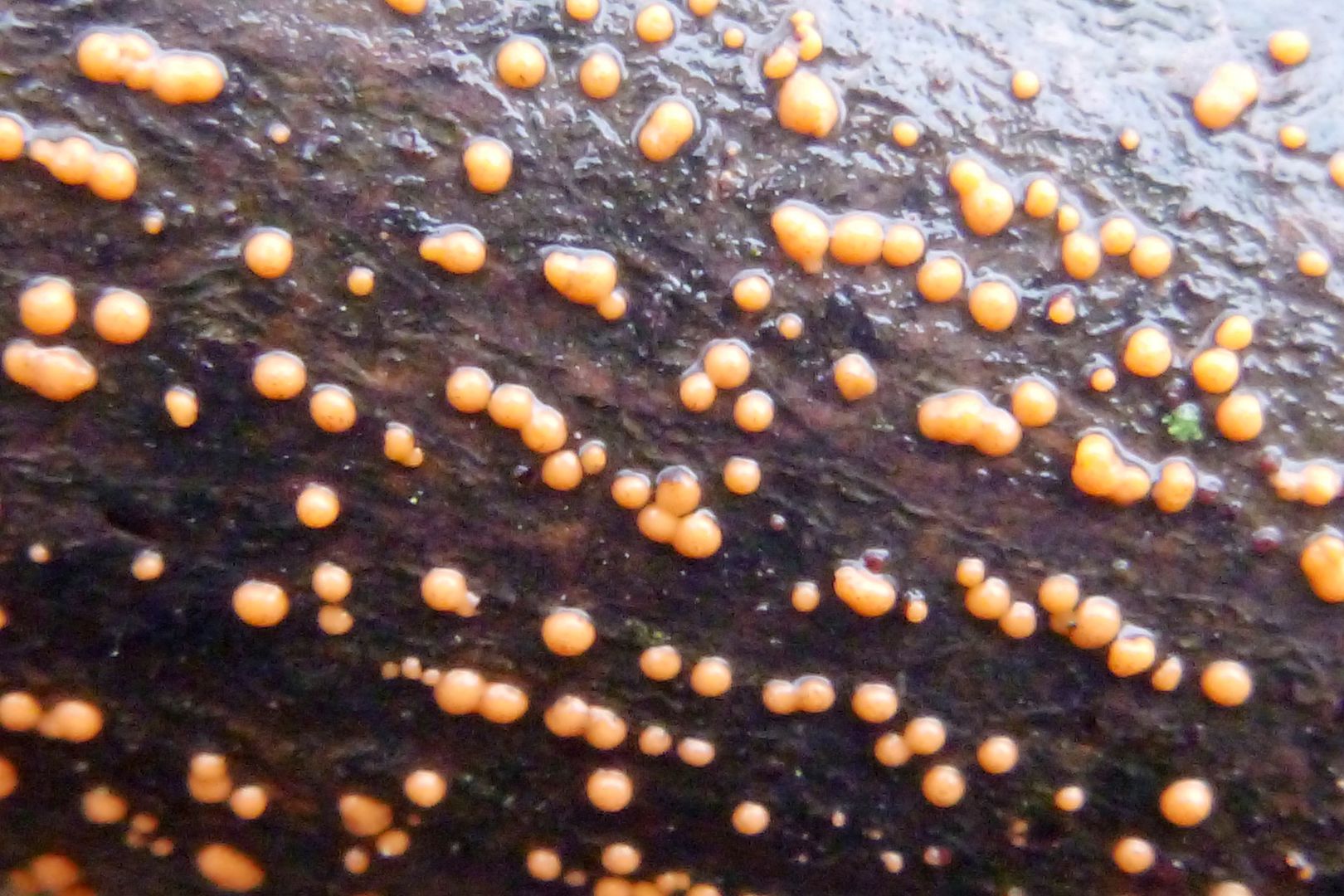 On xmas day, since I had the day off, I puttered around the house. Messed about on the internet for hours, and played with dogs. Also I walked around the yard looking for mushrooms. Sounds crazy, looking for mushrooms in late December, but it's been rainy and fairly warm lately, so it could happen.
Back in the brush pile there's a sapling Norway maple (about 3 inches diameter) trunk laying there. This beautiful fresh bloom of
coral spots
caught my eye.
As I backed out of the pile I saw what looked like mushroom caps--could it be?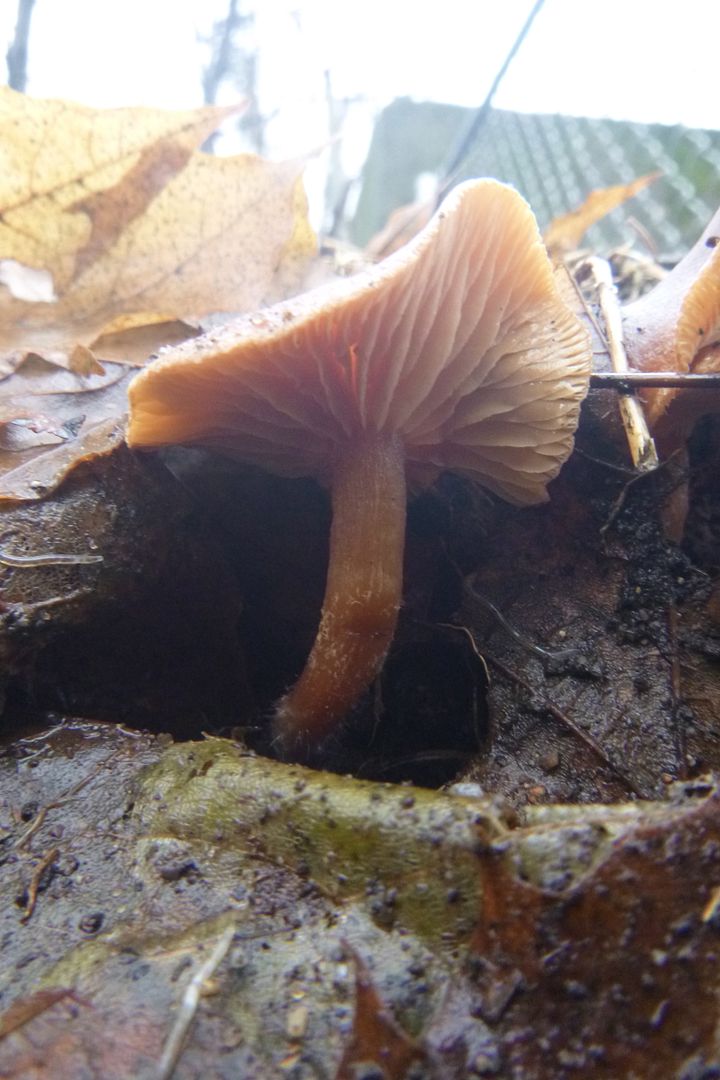 Holy crap! I didn't think to take a sample for a spore print. Feels a little like a honey mushroom but a little wrong. Could be growing out of anything--it's coming from a huge pile of dead wood, but there are live tree roots under there too.
I'm just happy that they are there. If they're still there this weekend I might put some more effort into identifying them.
Current Music:

Soundgarden - Uncovered
Tags:
Latest Month
December 2016
S
M
T
W
T
F
S
1
2
3
4
5
6
7
8
9
10
11
12
13
14
15
16
17
18
19
20
21
22
23
24
25
26
27
28
29
30
31